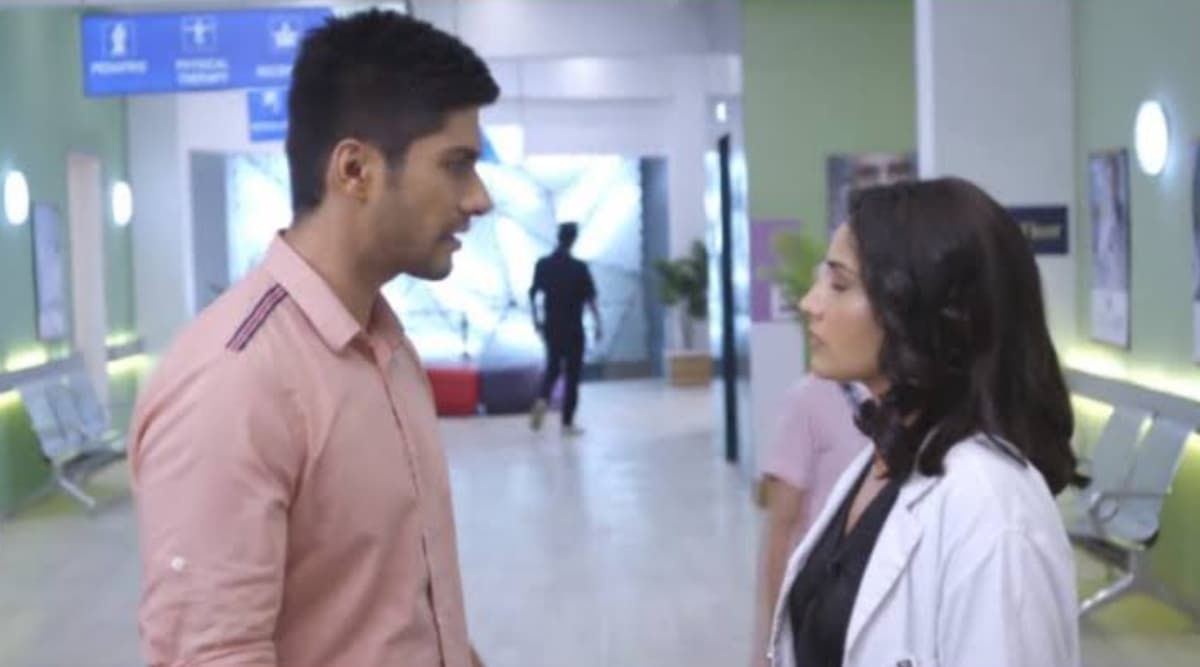 In yesterday's episode, Sanjivani 2  Sid proposes Ishaani but she is not able to answer because of his marital status. Vardhan and Asha hatch another plan to destroy Sid. In tonight's episode, Ishaani (Surbhi Chandna) gets emotional when Sid (Namit Khanna) proposes her. Ishaani tells Sid till his name is associated with another woman she cannot live with him. Ishaani confesses her feelings and assures that she will wait for the right time to come. Ishaani tells Sid to break his ties with Asha and then they can live happily together. Sanjivani 2 December 5, 2019, Written Update Full Episode: Sid Opens Up About His Feelings to Ishani But She Is Confused.
Sid comes home and seeing Asha there asks her how come she's still in his house. Sid tells her to pack her things and leave. Asha tells that she will not leave him. Ishaani remembers what Asha had told her and thinks about what is she up to now. Asha tells Sid that he can do anything but she will not leave his house and go. Sid scolds Asha for being so shameless after all that she has done. Asha tells him he can beat her, shout at her but she will not leave his house. Asha warns Sid that he should not try to remove her mangalsutra. Asha tells that she is his wife and she will stay with him.
Sid drags Asha and tells her to leave but she is adamant not to leave.  Asha tells Sid that she did this all for her unborn child and says she will never give divorce to him. Sid asks whether she is really pregnant or this is also a part of her plan. He decides to get Asha to take a sonography test to find out the truth about her pregnancy. Asha gets tensed.
Next day in Sanjivani Hospital,  Sid drags Asha and brings her in. Ishaani and Rahiil ask Sid what happened.  Sid tells them that Asha can lie about anything so to clarify it he is going to do a sonography test to see whether she is really pregnant or not.  Sid takes Asha to the sonography room. Asha tries to stop him, but Sid is not ready to listen to her and orders her to do the test. Sid tells Dr. Rhea to start the sonography.
Ishaani examines her patient and is happy to see the progress. Ishaani prays for Asha's truth to be revealed. In the sonography room, the doctor checks Asha.  Sid gets disturbed when he comes to know that Asha is pregnant. Asha tells now that he knows will he leave her or support her. Asha tells Sid that he had promised to take her care then why is he leaving her alone. Ishaani comes to the room to find out the truth but finds no one inside. Ishaani calls Sid, who refuses to answer her call. Ishaani sees Asha and goes to her to talk. Asha tells now everything is fine and smiles and leaves.
 In the precap, Sid asks Ishaani what should he do now.