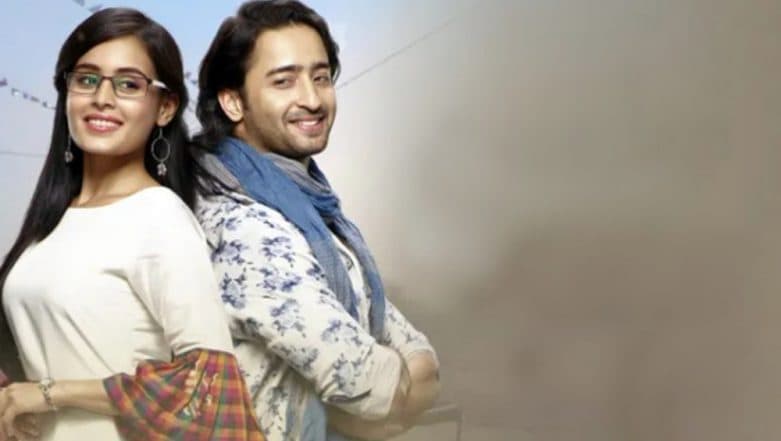 In the last episode of Yeh Rishtey Hain Pyaar Ke we saw Ananya astonishes the family with her arrival while Abir applies Mehendi for Mishti. Later, Meenakshi threatens Misti while Parul overhears their conversation. Tonight's episode starts with Rajshree teases Abir (Shaheer Sheikh) that she thinks that he got the girl which he was talking as she can see in his eyes the love and tells she must be someone special and her blessings are with them. Yeh Rishtey Hain Pyaar Ke August 9, 2019 Written Update Full Episode: Meenakshi's Plan To Embarrass Maheshwari's Fails as Abir Distracts Mishti and Varsha Applies Mehendi to Kuhu!
On the other side, Kunal feeds chocolate to Kuhu as she has put Mehendi on her hands. Varsha becomes emotional watching them. Meanwhile, Mishti is (Rhea Sharma) disturbed as to how will she stop Meenakshi from creating problems in Kunal and Kuhu's marriage. Yeh Rishtey Hain Pyaar Ke August 8, 2019 Written Update Full Episode: Abir Gives Mishti A Deadline To Confess Her Feelings; Meenakshi Plans To Sabotage Kuhu and Kunal's Haldi Ceremony!
Later, Abir calls a jewellery guy to the house as he wants to gift something to Mishti (dheere dheere sey track plays in the background). Ranbir selects jewellery for Mishti. On the other hand, Mishti convinces Ananya to tell everyone what is her plan as all will listen to her, Mishti tells her to go and talk to Yashpal first about the plan. Ananya goes and tells Yashpal that can they do haldi programme also only with the family members. Meenakshi says they will also come and tells that what is necessary should happen and see Mishti remind her of her work.
In the Rajvansh household, Parul comes to Meenakshi's room and tells that she heard what she told Mishti and ask why is she doing this all. Meenakshi says she only thinks about Kunal and not care of Abir and that she hates him as he does not matter to her. Meenakshi says Mishti is using Abir and wants to destroy her family. Meenakshi says that she is the daughter of this house and warns Parul if she tries to stop her then she will forget who is on her way and will destroy whoever comes her way. Just then Kunal comes and sees Meenakshi crying and gets upset. Kunal asks Jugnu who came in Meenakshi's room, he says Parul was there with her.
On the other side, Kuhu is getting ready and clicking her photos (tera honey laga hu track plays in the background) and dancing with Varsha and Ananya. There Abir also thinks about Mishti and misses her. Abir video calls Mishti and chats with her, Abir says that when the love is new the feeling is awesome and talks about love, Mishti thinks that in her life this feeling will never come and gets upset.
Later, in Rajvansh household, Kunal goes to Parul's room and scolds her as what she told to Meenakshi as she is crying and tells that he will punish her as he cannot see tears in his mother's eyes and tells her to leave the house. Meenakshi comes there and tells him to stay away between them and says she will not go anywhere. Parul gets emotional and cries.
In the precap, Mishti tells everyone that Kuhu's real mother is not Varsha.