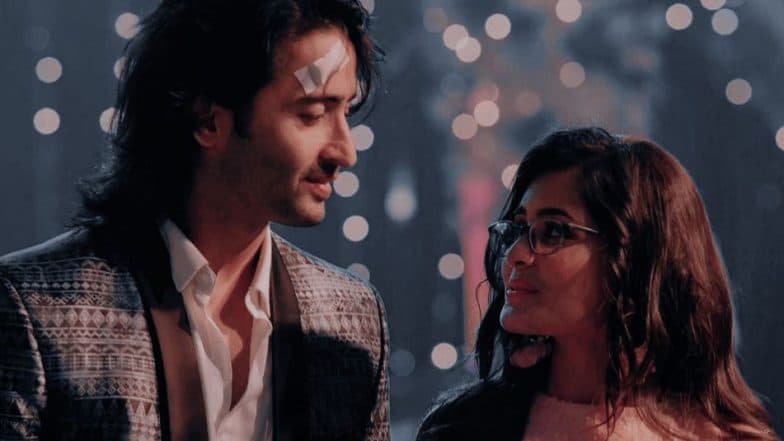 In the last episode of Yeh Rishtey Hain Pyaar Ke we saw Mishti and Abir get romantic over coffee. Later Abir overhears Parul and Meenakshi's secret conversation. Tonight's episode starts with Abir telling Dadaji that he heard Meenakshi talking about some secret and wants to enquire with Parul. But Dadaji tells Abir not to go searching for the past and think about his love life and how will it work. Dadaji suggest news ideas to Abir (Shaheer Sheikh) to propose Mishti (Rhea Sharma). In the Maheshwari household, Vishambar asks Mishti where is she going, as it is Kunal and Kuhu's gordhana. Just then Abir calls and tells that there is some urgent work in his NGO, so he has asked Mishti to come and that they will get free within an hour and join them all for the function. Vishambar grants him permission and says that he knows that Mishti does not have any work but she went as she was not comfortable being here as all of them made her believe that she is at fault. Yeh Rishtey Hain Pyaar Ke July 19, 2019 Written Update Full Episode: Meenakshi Proposes For Kunal and Kuhu's Engagement, while Abir Spends Time With Mishti
At the Rajvansh mansion, Meenakshi selects clothes for Abir. Just then a call comes and Parul receives the call. It is Shweta on the line and says that she is calling from that bank and that Meenakshi has to give her money. Parul calls out to Meenakshi to attend the call and just when Kunal (Ritvik Arora) is about to take the receiver, Meenakshi gets it. She asks Shweta why did she call on the landline. Shweta asks her to meet her, but Meenakshi refuses as Kunal's function is all set to take place.
On the other side, Mishti thinks that she should not go and disturb Kuhu's function. Just then Vishambar comes and asks whether she believes him or not and tells her that if anyone questions her he will answer for her. Vishambar tells Mishti that he did not like her coming here and tells her to come back home with him. Back at the Maheshwari household, the Rajvansh family and guests arrive for the gordhana. Abir searches for Mishti to give her a gift, as she might be angry with him for telling Vishambar the real reason for her leaving the house. Kuhu (Kaveri Priyam) is getting ready for the function and wonders if Mishti loves Abir as she is not showing any signs or behaving like she is in love. Rajshree comes and compliments Kuhu and tells Mishti to get dressed and come down. Abir sneaks into the room and gifts Misti a bracelet.
In tomorrow's episode, Kuhu and Kunal's engagement functions begin. Abir and Mishti become romantic with each other. Suddenly, they see Kunal and Shweta together and get tensed.