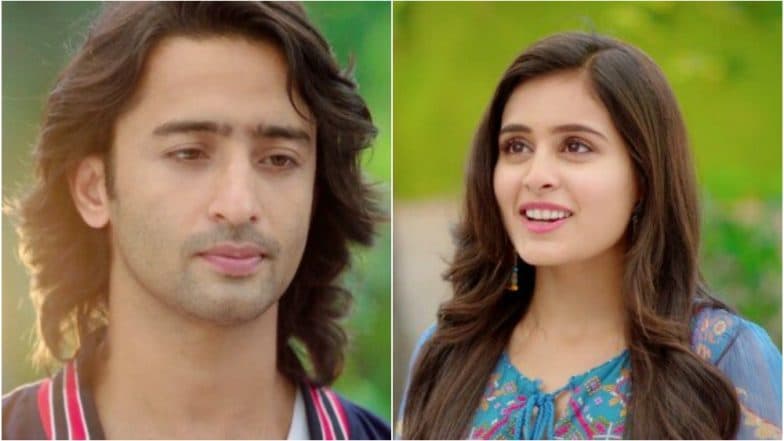 Tonight's episode of Yeh Rishtey Hain Pyaar Ke starts with Kunal (Ritvik Arora) coming and asking about Abir's (Shaheer Sheikh) ladylove. But Dadaji changes the subject and says that Abir was saying he loves Meenakshi and will do anything for her. Kunal says sorry as he does not like people who wear specs so he argued with him. Abir says it is okay and that he felt Misti (Rhea Sharma) does not like this surgery. But Kunal says if Mishti would not have liked this she would have told him. Dadaji tells Abir that Kunal and Mishti are two different people whose views are not the same and that their match is not good. Yeh Rishtey Hain Pyaar Ke May 23, 2019 Written Update Full Episode: Abir Finally Confesses His Love for Mishti Just As Kunal Walks In
There Ketki brings a parcel and gives it to Meenakshi saying this has come for her. Meenakshi opens the box and sees the necklace and is very happy as it is very beautiful and tells everyone that she got it made for Mishti.  Meenakshi says she herself will go and give it to Mishti. When Meenakshi takes the necklace box she puts a photo of Sweta and Kunal inside it.
Meanwhile there Dadaji tells Abir to call Mishti as she was not ready for the surgery. Abir says that he felt that she does not want it, but this is not that Mishti who fought with the whole world alone and who would do anything or the Mishti which he fell in love with. Dadaji records the whole talk. Dadaji tells Abir that his love for Mishti has made him angry as he cares for her. Abir says that Kunal likes Mishti but Dadaji says they think differently and if this marriage happens then they will not be happy. Yeh Rishtey Hain Pyaar Ke May 22, 2019 Written Update Full Episode: Abir Is Heartbroken On Finding Out That Mishti Is Happy With Kunal
Kunal comes home and asks Parul why she called him so urgently. She says that they have to go to Mishti's house for the Tilak function. Kunal says he left Mishti in the hospital as her surgery is taking place there. Meenakshi says that while going to meet the Maheshwaris, they will pick Mishti from the hospital.
There Abir is upset as to how Mishti agreed for the surgery and tries calling her. Kunal calls Mishti and asks if everything is fine, Mishti says everything is fine and that she wants to talk to him about something. Kunal asks her to reach home and says that he will meet her there. There Abir thinks about Mishti and hopes she should not change for anyone and be as she is.
Abir calls the hospital and enquires about Mishti. They say that she has left from here. Abir and Dadaji go to Mishti's house to meet her. There, Varsha greets Meenakshi and all and welcomes them home. Meenakshi says that Kunal is waiting outside for Mishti. Nidhi tells them that Kunal has taken Mishti to the hospital to get her eye surgery done so that she looks more beautiful. Mishti comes home and sees Kunal outside and thinks she will tell him that she will not change for anyone and puts on her specs. But as she goes to tell him Kunal tells her that first let us go inside and then she can tell whatever she wants.
In the precap, Kunal asks Mishti if she got her surgery done. Mishti tells him that she didn't. Kunal gets upset and while leaving, tells her to think once again if she is ready for the marriage or not.