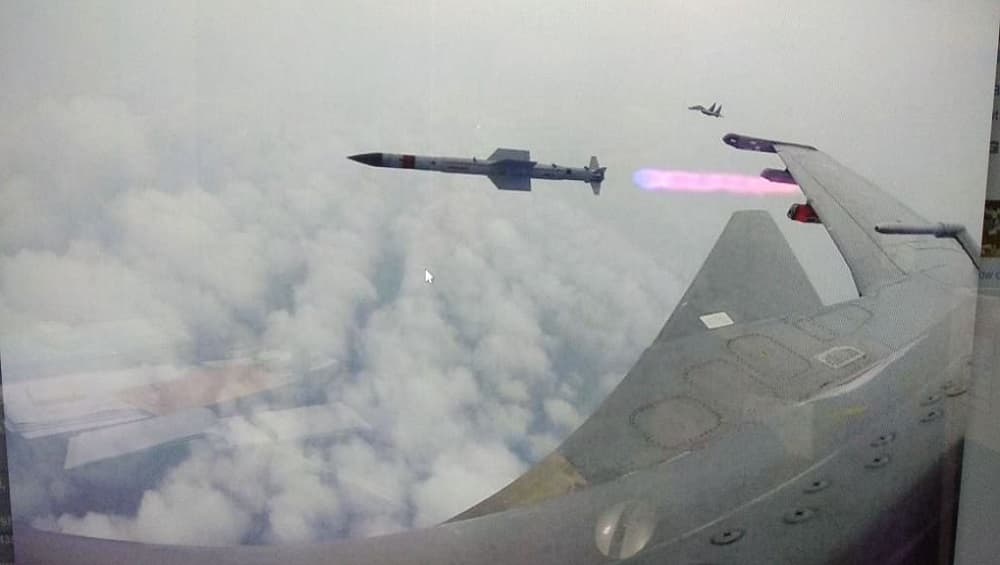 Bhubaneswar, September 18: The Defence Research and Development Organisation (DRDO) successfully conducted the third firing of Astra Beyond Visual Range Air to Air Missile on Wednesday. According to reports, the missile hit the live aerial target near Odisha at the maximum range of 90 km (approx). On Monday also, the Indian Air Force and the DRDO successfully flight tested the missile with a range of over 70 km from a Sukhoi-30 MKI fighter jet off the coast of Odisha.
The mission profile was executed in a textbook manner. Various Radars, Electro-Optical Tracking System (EOTS) and Sensors tracked the missile and confirmed its engagement with the target. Defence Minister Rajnath Singh congratulated the DRDO for the successful testing of the missile.
The missile was also showcased during the Aero India Show, which took place in February this year at Bengaluru. Astra is an all-weather beyond-visual-range air-to-air missile developed by the DRDO. It went through a series of ground tests from 2003 till 2012 in three different configurations. Carriage trials were carried out in 2009 and 2013 on Sukhoi Su-30MKI.
In May 2014, it was fired for the first time in the air. On March 18, 2016, the missile was fired during Iron Fist 2016 exercise from a Sukhoi Su-30MKI. During a series of seven tests in September 2017, Astra was tested twice with an indigenous seeker.