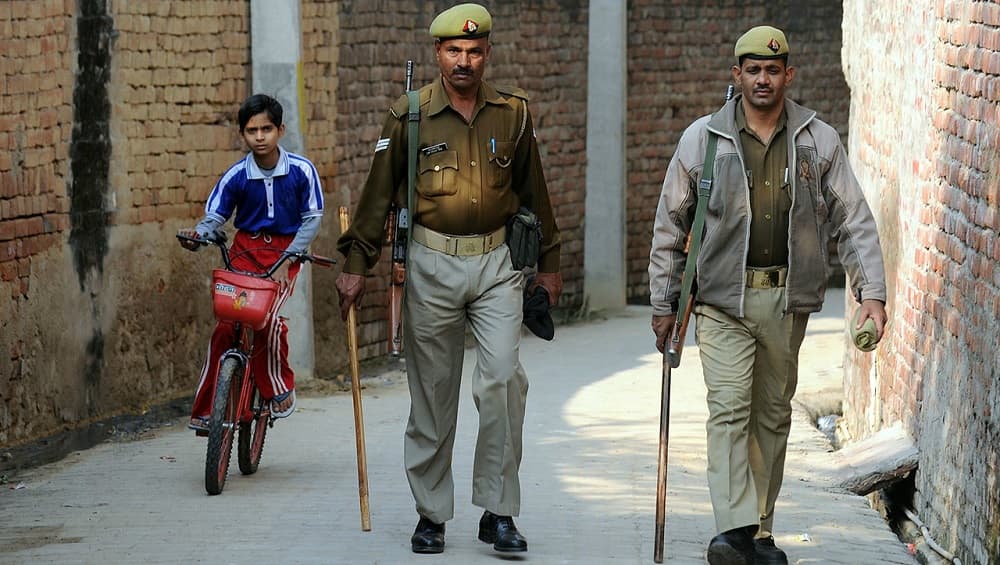 Lucknow, October 17: High alert has been sounded in Uttar Pradesh while security has been heightened in Ayodhya in view of the Supreme Court's upcoming verdict on Ayodhya land title dispute case. The top Court is likely to announce the verdict in the Ram Janmabhoomi-Babri Masjid land dispute case by November. According to a report by Hindustan Times, the UP government has reinforced security across the state and has cancelled the leave of all police and administrative officers till November 30. People aware of the development were quoted in the HT report saying that the Yogi Adityanath government in the state has also directed the district police chiefs to ensure communal harmony. Ayodhya Case: Supreme Court Concludes Hearing, Reserves Judgement in Ram Janmabhoomi-Babri Masjid Title Suit.
The report further quotes Additional chief secretary Mukul Singhal saying that the state government had issued the order on Wednesday advising heads of all state government departments against granting leave to field officers except in unavoidable circumstances until the end of November. Ayodhya Case: Supreme Court to Hold In-Chamber Proceedings on Mediation Panel Report Tomorrow; 5-Judge Constitution Bench Assigned.
On Wednesday, the Supreme Court concluded a 40-day marathon hearing in the Ram Janmabhoomi-Babri Masjid title suit. The Court reserved its verdict on the disputed 2.77 acres of land in Ayodhya. The bench heard for 40 days the arguments of the Hindu and the Muslim parties. According to reports,  the members of the 5-Judge Constitution bench of the Supreme Court will sit "in chambers" on Thursday. Reports inform that a notice in this regard has been issued by the Supreme Court saying that Chief Justice of India Ranjan Gogoi and four other judges will sit in chambers, where parties involved are not allowed.