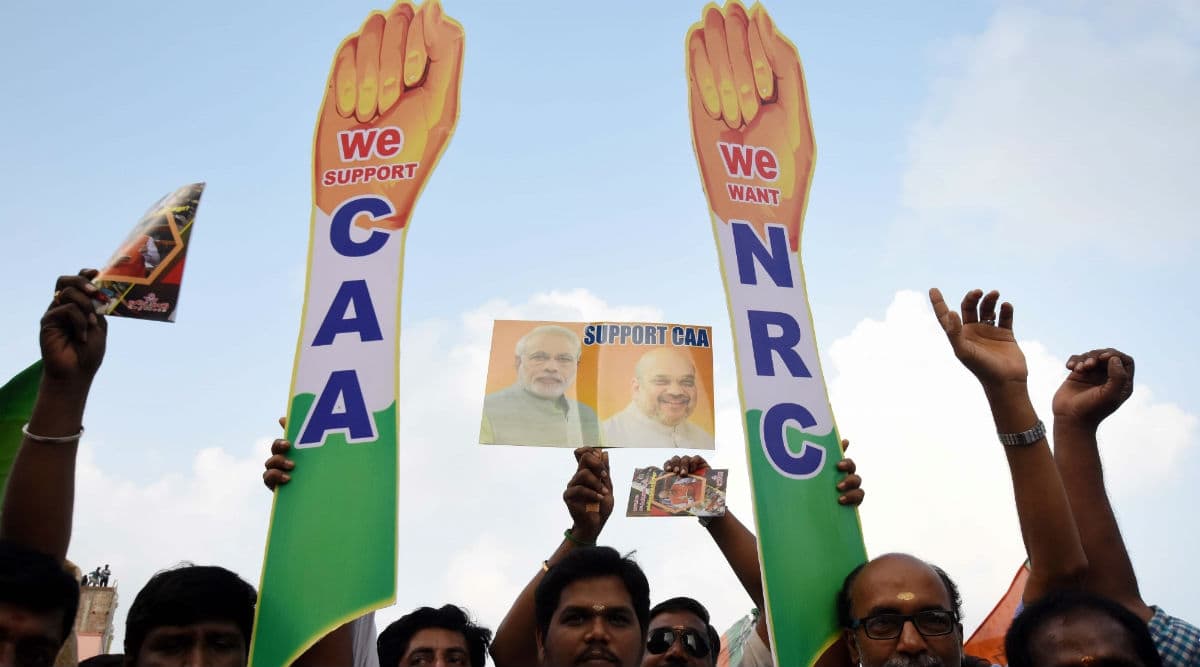 Lucknow, January 13: The Uttar Pradesh government, headed by Chief Minister Yogi Adityanath, has begun the process for implementation of the Citizenship (Amendment) Act. The government has sent a list of refugees who migrated from Pakistan, Bangladesh and Afganistan, and are living across 19 districts in the state to the Ministry of Home Affairs (MHA), making it the first state to initiate the process to implement the CAA. Why Citizenship Amendment Act+NRC Raise Fear And Concerns: A Multi-Dimensional Take.
The Citizenship (Amendment) Act grants citizenship to the Hindus, Christians, Sikhs, Buddhist, Jains and Parsis — from Afghanistan, Pakistan and Bangladesh who had arrived in India before 31 December 2014. Last week, the state home department asked all district magistrates to identify refugees from Pakistan, Bangladesh and Afghanistan who had been living in their respective areas, Times of India reported. Why Assam and Neighbouring States Are Up in Protest Against Citizenship Amendment Act.
According to reports submitted by district magistrates, 40,000 non-Muslim illegal immigrants live in Uttar Pradesh, mostly in Agra, Rae Bareli, Saharanpur, Gorakhpur, Aligarh, Rampur, Muzaffarnagar, Hapur, Mathura, Kanpur, Pratapgarh, Varanasi, Amethi, Jhansi, Bahraich, Lakhimpur Kheri, Lucknow, Meerut and Pilibhit. Based on these reports, the state government has prepared its own report containing details of refugees in Uttar Pradesh.
Besides a list of refugees, the report also contains the personal stories of the refugees under "Uttar Pradesh Mein Aaye Pakistan, Afghanistan Aevam Bangladesh ke Sharnarthiyon ki Aapbeeti Kahani". The reports have been sent to the Ministry of Home Affairs and the Chief Minister's Office. Protests are underway at several places across the country against the CAA with many non-BJP chief ministers declaring they won't implement the legislation.
Many see the CAA through the prism of the yet-to-be-announced National Register of Citizens drive. While non-Muslims left out of the proposed nationwide NRC would be able to get citizenship under the CAA, Muslims who could not make the list may be deported.