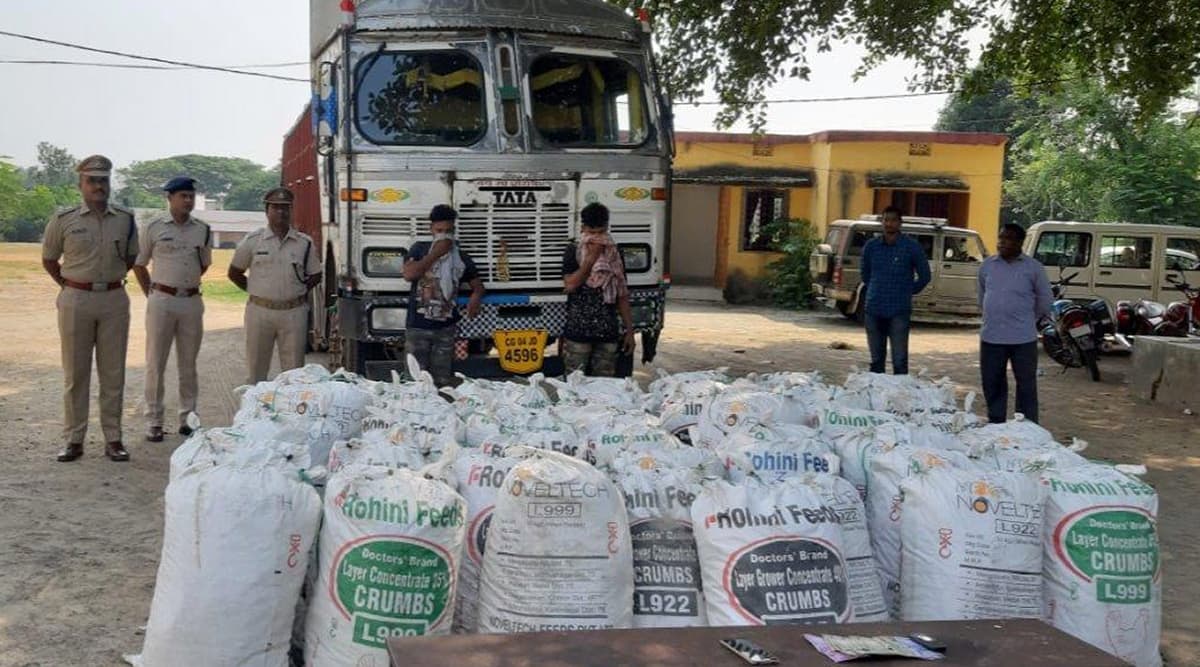 Bhubaneswar, October 15: The Odisha police on Tuesday arrested two people with huge amount of cannabis or ganja. The police arrested the two accused in Malkangiri area, said a report in ANI. The two men were arrested and were reportedly in possession of 1,500 kg of ganja or cannabis, said reports. This is one of the largest cannabis consignments to be seized in recent times, said the police. Cannabis Laws Across World: List of Countries That Legalised Marijuana in 2018.
The picture of the large consignment seized by the police was also shared by news agency ANI. The picture shows the ganja packed in sacks. The police is also standing next to the seized ganja and the truck that was carrying it. 420 Day 2019: Health Benefits of Cannabis and Everything You Want to Know About This Day Dedicated to 'Weed'.
See the Pictures in the Tweet Below
Odisha: Two arrested in possession of 1500 kg 'ganja' (cannabis) in Malkangiri, today. Case registered, further investigation underway. pic.twitter.com/z3ioc3omVJ

— ANI (@ANI) October 15, 2019
The incidents of cannabis smuggling has been on the rise in Odisha in particular and all of India in general. Police attributes the growing smuggling to the rise in consumption of cannabis. According to  the police, college students and teenagers are most vulnerable to drugs such as cannabis and ganja.
The police in recent times has seized cannabis in Odisha, Andhra Pradesh and surrounding regions. The smuggling of drugs and cannabis in these parts is very high, said reports. The police have also intensified the fight against cannabis smuggling, said reports.