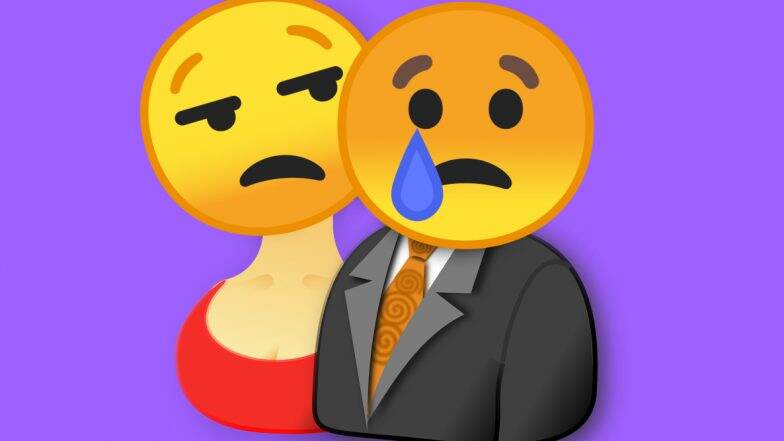 Having someone around you who is slightly jealous and possessive about you is great. But things can get really worse if they try and control you and your life. Say you have a girlfriend, who you've been dating since quite some time. But she has a problem with every girl-friend that you have. Maybe in the start, you think you can handle it but after a point, it becomes so toxic that you want to just get rid of her. You may love her and given that you've been together for a while, it might be difficult to break up with her. And if that's the case, you will also have to deal with her insecurities which she's not ready to work upon. So, in such cases, all you can do is break up with her and her insecurities because, to be honest, it's never going to get any better unless she works on herself. A user on Reddit has a similar query. He asked readers how to break up with his over-possessive, controlling and jealous girlfriend. 5 Relationship Lessons You Can Take From Your Partner's Ex.
RELATIONSHIP QUERY OF THE DAY: How To Get Rid of a Jealous, Control-Freak Partner Who Doesn't Understand The Concept of Space and Boundaries?
A: To begin with, its important to understand that we are all different human beings and we all come with our own emotional baggage. Not that I am trying to justify someone's controlling behaviour, but if a relationship or a person makes you feel suffocated, the first step to take would be to communicate with them about it. You need to be vocal with your partner about how this jealousy and over possessiveness is only going to make you drift away from them. Signs That He Is In a Relationship with You Only For Sex.
The way you explain it, it's pretty evident that your girl has major trust issues and before she works on this relationship or any other, it's important that she works on herself first. She must have seen it in her family may be or it must have happened with one of her friends- you need to find out the root cause of the problem and understand her problem patiently if you truly love your partner.
However, as you mentioned that you've already done all the talking and have tried your best to convince her, and there's still no change in her behaviour. "That's how I was born" is just her excuse to continue with this toxicity and that my dear friend, is a major red flag! Breaking up with her isn't exactly going to be very easy but you should do it at the earliest else you'd lose your sanity in this process.
Before you take the big step, do ensure that you change all the passwords to your social media accounts and your phone because she might just assume that you are in love with some other "female" friend of yours and might want to text/ call them for the same leaving you embarrassed for life