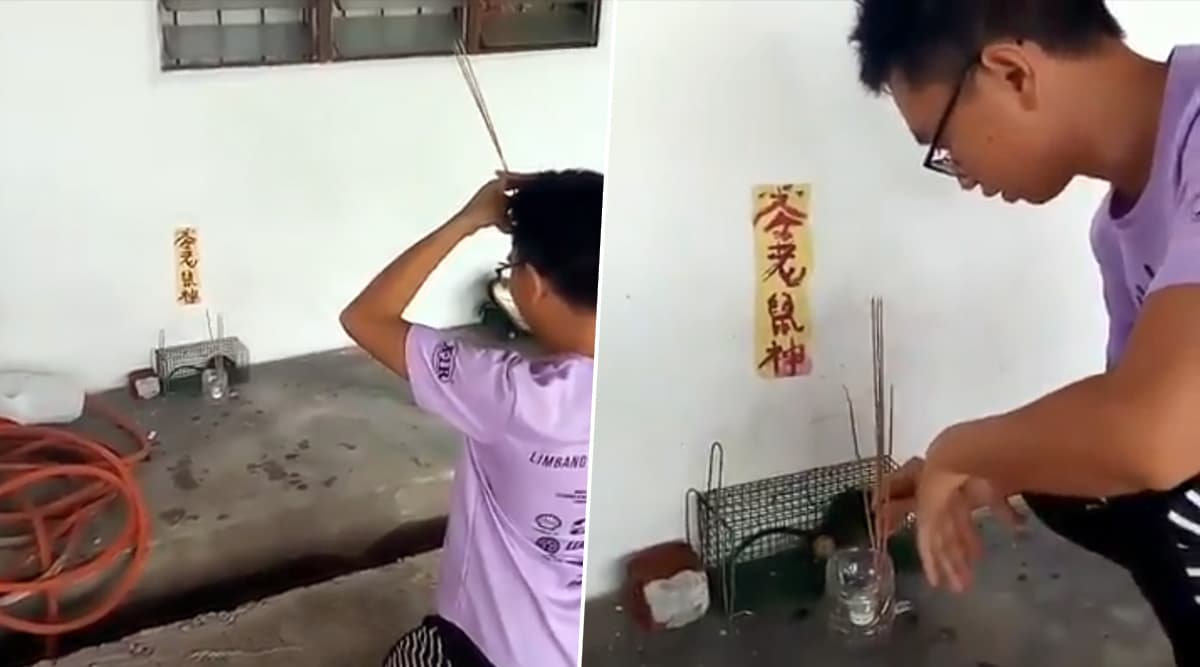 The Chinese New Year 2020 begins on January 25 and it is the 'Year of The Rat'. The Zodiacal Rat is the first of all zodiac animals and is associated with the beginning of a new day. In Chinese culture, rats are also looked like a sign of wealth and abundance. And as we approach the Chinese New Year, a Malaysian man also decided to seek a lot of blessings from the rat! A very funny video has come up on social media, which shows a man praying to a caged rat. 'Handsome' Malaysian Goat Becomes Internet Sensation, Thanks to Its 'K-Pop Star' Looks! (See Pictures).
The video is quite funny because the man is seen kneeling down to the ground in front of a mousetrap. The man utters some prayers of prosperity and good luck while those filming it cannot stop chuckling. There is a small board on the wall which reads, "The Rat God" in Chinese characters. The man even puts two incense sticks in front of the rat as an "offering." The video clip is just about 30-seconds and it is going viral now.
Watch The Funny Viral Video Here:
Funny right? A lot of people were laughing in the comments section of this viral video. The Year of the Rat in standard Chinese is associated with the first branch of the Earthly Branch symbol. In terms of the yin and yang, the rat is said to be the yang. The Chinese New Year celebrations do not limit to just China but also extend to other nations like Singapore, Indonesia, Malaysia, Myanmar, Thailand, Cambodia, the Philippines, and Mauritius, as well as in parts of North America and Europe.