George Mendonsa, who is believed to be the US Navy sailor in the iconic 1945 Times Square photo, dubbed 'The Kiss', symbolising the end of World War II, has passed away. The veteran died in Rhode Island's Newport at the age of 95, two days ahead of his 96th birthday. His daughter Sharon Molleur said that Mendonsa died on Sunday following a seizure he experienced after falling at an assisted living facility in Middleton. He will be buried at St. Columba Cemetery in his hometown of Middletown.
CNN quoted Molleur as saying, "When I look at that photograph, I just think of my dad's service, and how happy he was that it was all over." The photo became identified with World War II after Life magazine published it with the title 'V-J Day in Times Square'. The photo of Mendonsa kissing the nurse is one among the four photos clicked by German-born American photojournalist Alfred Eisenstaedt. While Mendonsa had claimed he is the man in the photo, it was confirmed only recently with the help of facial recognition technology. Banksy's Famous 'Girl with Red Balloon' Painting Self-Destructed After Being Sold at London Auction (Watch Video)
The Kiss - 'V-J Day in Times Square'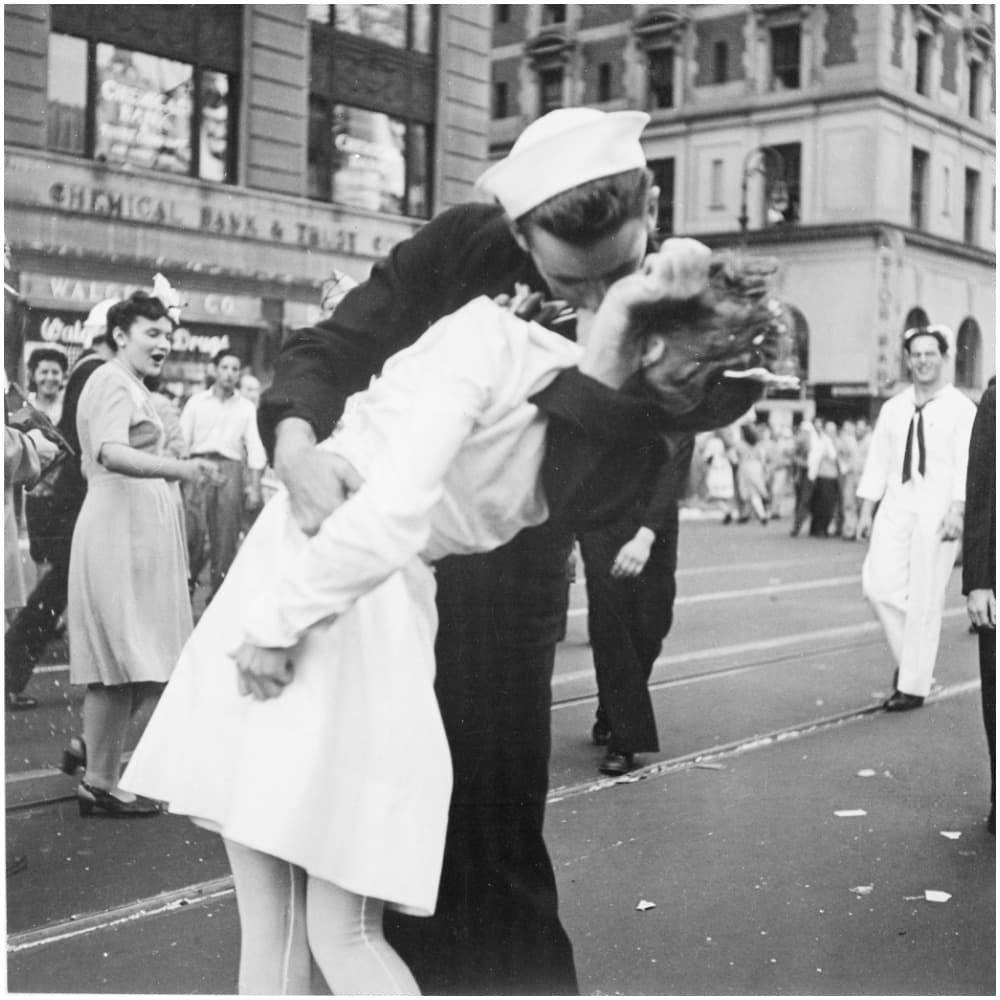 Mendonsa, who served in the Pacific during World War II and was on home leave when the picture was clicked. Eisenstadt did not know the name of the strangers he caught kissing. He later said that the sailor was running along a street kissing any girl on the way. He said, "I was running ahead of him with my Leica looking back over my shoulder but none of the pictures that were possible pleased me. Then suddenly, in a flash, I saw something white being grabbed. I turned around and clicked the moment the sailor kissed the nurse. If she had been dressed in a dark dress I would never have taken the picture." The woman in the picture, Greta Zimmer Friedman died in 2016 at age of 92.
(The above story first appeared on LatestLY on Feb 19, 2019 01:12 PM IST. For more news and updates on politics, world, sports, entertainment and lifestyle, log on to our website latestly.com).