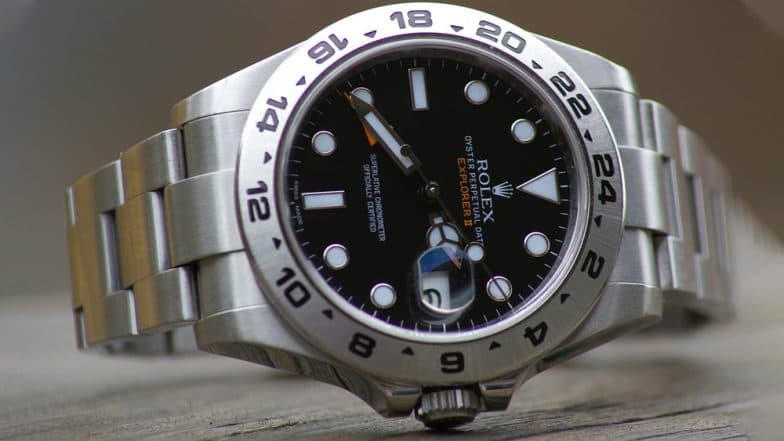 Rolex watches come out in style and overly expense too, and we get it. Not everyone can afford to own a brand like that in their wrist. But this woman from Miami went a bit too far by stealing five Rolex watches from a man with whom she was partying at a Beach night club. And to your utter tremor, she hid four of the luxury watches inside her vagina. The media reports sum up the timepieces of 108,000 dollars, (over Rs. 76 lakhs) and the accused now has been arrested. Burglar Gets Caught in CCTV Camera Dancing After Theft. 
Identified as 29-year-old Delajurea Brookens in media outlets, she was on a date with a 46-year-old Ramon Diaz in Miami. The Miami Springs Police officials reported that she went back to Diaz's hotel room before swiping the watches, which were being kept in a velour bag. The arrests documents, accessed by the Daily Mail, stated that the 46-year-old chased after Brookens and caught up with her as she was trying to hail a cab outside. When he confronted her, she began hitting him around the neck. The hotel staff soon called the police.
After the officers reached, and searched the velour bag, they could only find one of the watches at the scene of the crime but were unable to locate the remaining. The other jewellery did not show up until a strip search in jail. The jailers reported that they found them inside Brookens vaginal cavity. Lemon Theft: Man Arrested in California For Carrying 362 kg Stolen Lemons And Twitter is Having Some Fun!
Previous Instances of Robbers Hiding Watches in Their Private Parts
If we go by reports, this is not the first time that a thief has been charged with snatching a Rolex and hiding it in a private part. According to New York Daily News, two such cases were reported in 2014—a 27-year-old woman stole a Rolex Daytona watch worth 30,000 dollars (over Rs. 21 lakh) from a man who she had met a club in Chelsea Club, London. She hid it in her underpants. Another 25-year-old woman was held for stealing 25,000 dollars (over Rs. 17,000) watch from an Australian man she hooked-up within Chelsea hotel. Again, in 2014, a Las Vegas masseuse was jailed for thieving a 35,000 dollars (over Rs. 24 lakh) Rolex from a client and concealing it in her vagina. She had to take help of the doctors to have the timepiece removed.
Coming back to the recent Miami case, the alleged Brookens was charged with grand theft, cocaine possession and introducing contraband into a correctional facility. The police officers further reported that she has now been freed on a bond of 22,000 dollars (over Rs. 15 lakh).