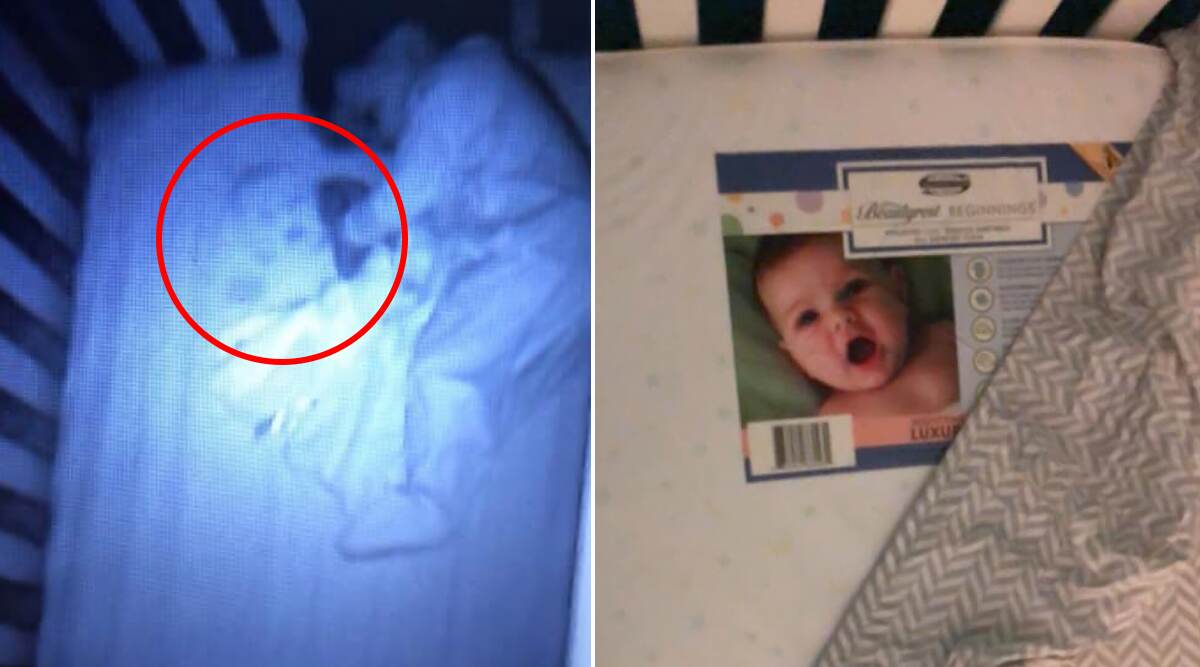 Every mother is always concerned about the safety of her child. A mother from Naperville in Chicago was horrified when she saw a face next to her sleeping child on her baby monitor. When the mother Maritza Cibuls noticed the face next to her sleeping on the screen of the monitor cam, she was convinced there was a ghost baby sleeping next to her child! She immediately went to her baby's room and saw if there was something or rather someone, but found nothing. The next morning, she realised that it was just the cover of the mattress, which had a sticker of a child on it. She shared the incident on her Facebook and people can't stop laughing. The post of "ghost baby" is going viral on Facebook. Haunted House! Ghost Seen on Camera Inside Michigan Couple's Home (Watch Scary Video).
As per her account, Maritza had put her baby to sleep on Friday night. Later, while monitoring her child from the monitor cam, she noticed a face next to her baby! She rushed to her child's room and tried searching with a flashlight, but saw nothing wrong. She went back to the room with a constant worry about what it could've been. She wondered if she just imagining things. She could barely sleep that night. On the next morning, she decided to investigate and to her surprise, it was just the mattress' sticker with a picture of a baby's face on it.  The light reflected on it in such a way that it seemed that a ghostly face was lying next to the baby. Cibuls blamed her husband as he hadn't put the bedsheet properly, which revealed the babyface sticker. Her post explaining the horror of the situation is going viral online. Ghost Caught on Camera With Its Pet! NY Couple See Spooky Shadows in Their Home (Watch Viral Video).
Check Mother's Viral Post About Ghost Baby:
The scary incident turned funny and netizens are just having a good laugh. The post has got close to three lakh shares. Several people agreed that the image does look creepy and in place of Maritza, they would have shifted the baby out of the room.