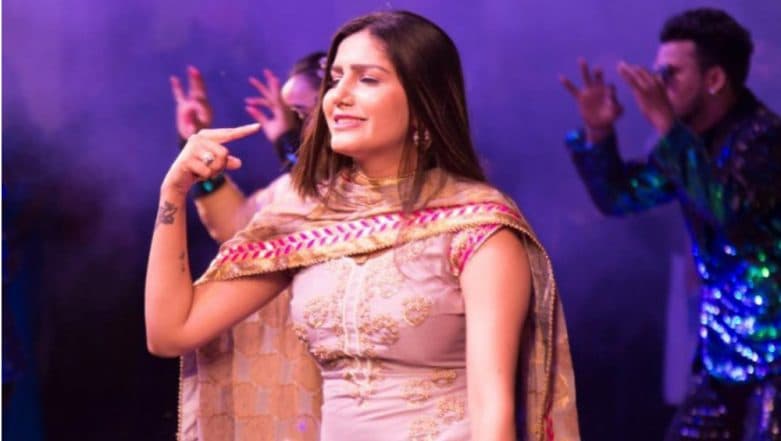 Everyone knows Haryanvi singer-dancer Sapna Choudhary enjoys a crazy fan-following in India, especially in the northern belt of the country. All her songs and stage performances are a rage among the fans. And the love and craze doubles when the 28-year-old's "Teri Aakhya Ka Yo Kajal" song is played. But in this case, a die-hard Sapna Choudhary's fan smashed a bottle on a waiter's head because he did not play the song! Can you believe it? Sapna Choudhary Turns Into a Sexy Naagin in New Viral Video! Isn't She HOT, Mouni Roy, Surbhi Jyoti, Anita Hassanandani & Karishma Tanna Fans?
According to the media reports, a man went to the Gardens Galleria Mall in Noida to celebrate his wife's birthday. He had booked an entire bar and restaurant, Alibaba to throw a lavish birthday bash that had a total of 20 people. After some time, the man in question asked the DJ to play "Teri Aakhya Ka Yo Kajal" by Sapna Choudhary for his group. Well, the DJ failed to fulfil his wish as he did not have any song by the Haryanvi artist in his playlist. Sapna Choudhary or Rakhi Sawant, Which Diva Dancing on 'Teri Aakhya Ka Yo Kajal' Song in WWE Ring Won Your Heart? Watch Viral Video to Decide.
This left the man and his friends quite irked, and they questioned the DJ and manager of not playing their favourite song despite paying a hefty amount of the party. Seeing the argument getting heated up, the restaurant owner and one of the waiters tried to break the scuffle. Well, this move did not go down too well the drunk group after which the man took a glass bottle and smashed it on their heads.
Watch Video of Sapna Choudhary's Teri Aakhya Ka Yo Kajal
Soon, police were called in immediately. They arrested four people - Chandrashekhar Chauhan, main accused and his friends, Sonu Pandit, Vikas Mishra and Agam Sharma under section 151. They were presented before the magistrate and later arrested. This entire episode is truly shameful for everyone who does not know how to take no for an answer. For a matter as minuscule as this, there was injuries and arrests — such a shame.