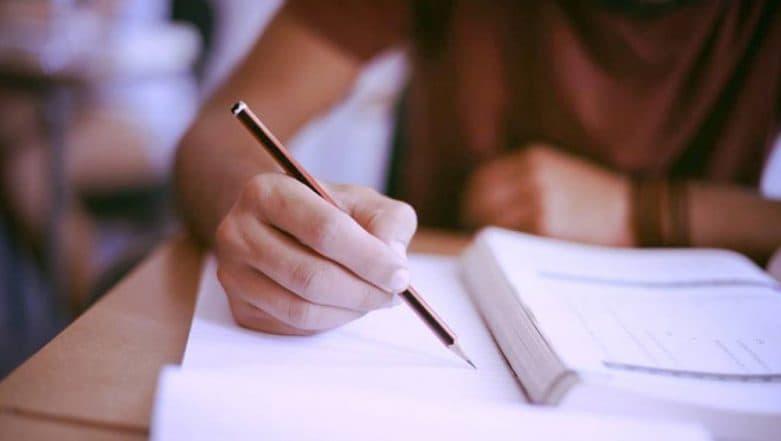 Bengaluru, March 20: PUBG has not just become a sensation, but also a headache for many. The online game, also known as PlayerUnknown's Battlegrounds, has become infamous because of reports of youth getting addicted to the game. However, there are many who also swear by the game. PUBG's latest battleground are school and university exams. A student in Karnataka failed in his first year pre-university exam, after he wrote in the answer sheet nothing but "steps to download PUBG." PUBG Addiction: Youth in Madhya Pradesh Drinks Acid Mistaking it For Water While Playing Online Battle Game.
Interestingly, the boy who fell prey to the game, used to be a topper. However, he himself acknowledges that it is PUBG that has caused his downfall. The boy was quoted saying by a report in The New Indian Express that he was studious but PUBG gripped him and he started spending hours on end playing the game. PUBG Addiction: Denied New Mobile for Playing the Game, Mumbai Boy Commits Suicide.
PUBG Has Been Banned in Gujarat, Watch Video Below:
It was the teacher who checked the paper who brought the issue to light. The teacher evaluating the answer sheet took the paper to the school principal and they both decided  to summon the parents of the boy. PUBG Addiction Makes Man Leave His Pregnant Wife After She Scolds Him For Playing the Game Non-Stop.
The boy's parents explained him the dangers of getting addicted to the game and took away his mobile phone. The student also said that he misses playing the game but has realised his mistake. The teacher said that earlier students used to write songs and film dialogues when they didn't know anything related to the subject, but this is the first time that a student has written in detail how to download and play PUBG.