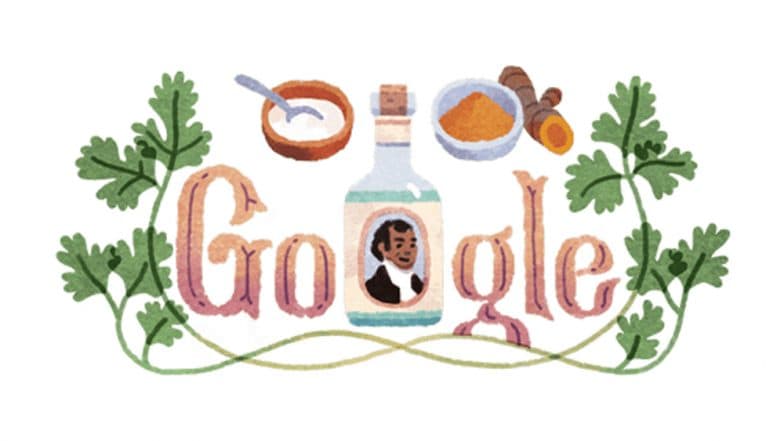 Today's Google doodle honours, Sake Dean Mahomed- the man behind breaking the cultural barriers between India and England. The Anglo-Indian traveller, surgeon and entrepreneur, Mahomed in 1794 became the first Indian authour to write and publish a book in English, hence the Google Doodle today on the 15th of January. The early non-European immigrants to the Western World is the man behind introducing the Indian cuisine and shampoo baths to Europe.
Born in the year 1759 in Patna, India, Mohamed not only eliminated the cultural restrictions between England and India and but also worked under a British Army officer at the age of 10. However, in the year 1782, he resigned from the army. Mahomed was soon called "The Shampooing Surgeon of Brighton." He released his book called the Shampooing The Benefits of Shampooing, by Sake Dean Mahomed. His first book, however, was The Travels of Dean Mahomet, 1794.
His books very soon became the best seller, and he was credited for the culture introduction between India and England. He was also an entrepreneur, and his luxury bathhouse called Mahomed's Baths became extremely popular as he catered to an elite clientele of the British. His luxury bathhouse offered therapeutic massages which he called "shampooing," which is derived from the Hindi word "champoo" or "Head massages." He became very famous for offering herbal steam baths and therapeutic massage techniques to England's royalty.
Mahomed was a man with a vision and unmatchable thought process. However, he did face his share of hurdles in his life. In the year 1807, Mahomed headed for London where he tried and tested various new opportunities in life and after trying his hands in medicine he opened a coffee house called the 'Hindoostane Coffee House'. The coffee house didn't work and he filed for bankruptcy very soon. He then explored his career in offering exotic medical remedies wherein his 'Indian tooth powder' and hair dye became very popular.