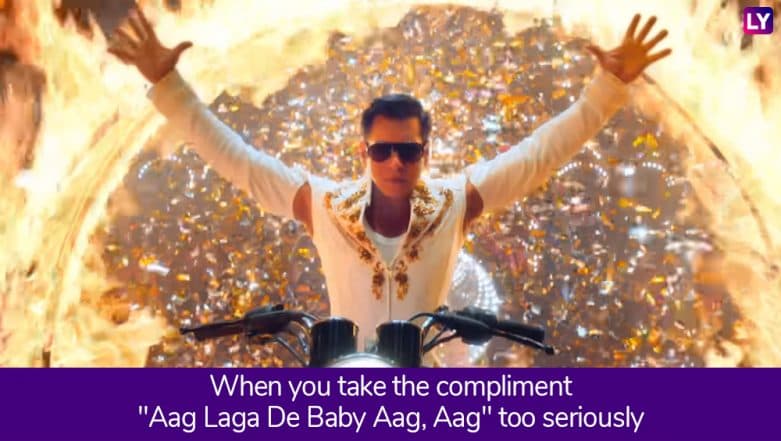 Every film starring Salman Khan is a much-awaited surprise for his fans. Earlier today the teaser of his next film Bharat was released and fans can't control their excitement. Directed by Ali Abbas Zafar, a one-and-a-half minute teaser was released today, showing the entry of the actor in a larger than life manner. Salman Khan as Bharat enters as a daredevil riding a motorcycle and jumps through a ring of fire. The stunt does two things, one introduces his typically heroic character and two it inspires memes. In the age of the internet, memes are a thing one cannot avoid. Every new teaser, poster, song all of them have been through a process of meme-making on the social media space. We all saw what happened with Anushka Sharma's look from Sui Dhaaga, right?
Salman Khan's dialogue, which puts away all barriers of caste, creed or religion is impressive, no doubt. But the blingy jacket, the roaring bike with a nameplate Bharat, and his stunt scene is also the important highlight of this teaser. We couldn't help but fit this entry scene into some of the daily things that we do. Thugs of Hindostan Trailer Video Funny Memes and Jokes on Twitter Calling Aamir Khan 'Garibo Ka Jack Sparrow' Are Hilarious.
Aaj Toh Bach Gaya Bhai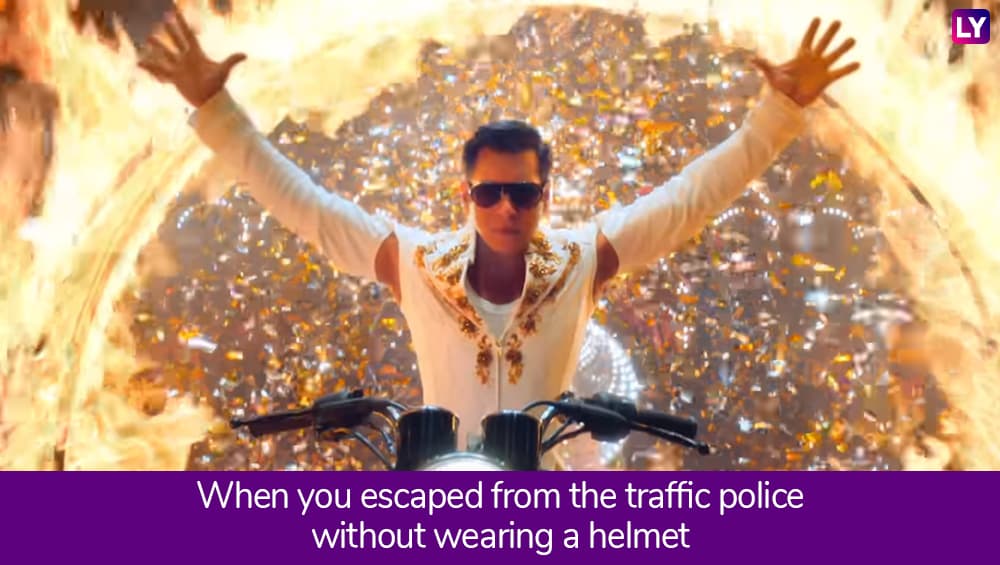 Happy Weekend, Self!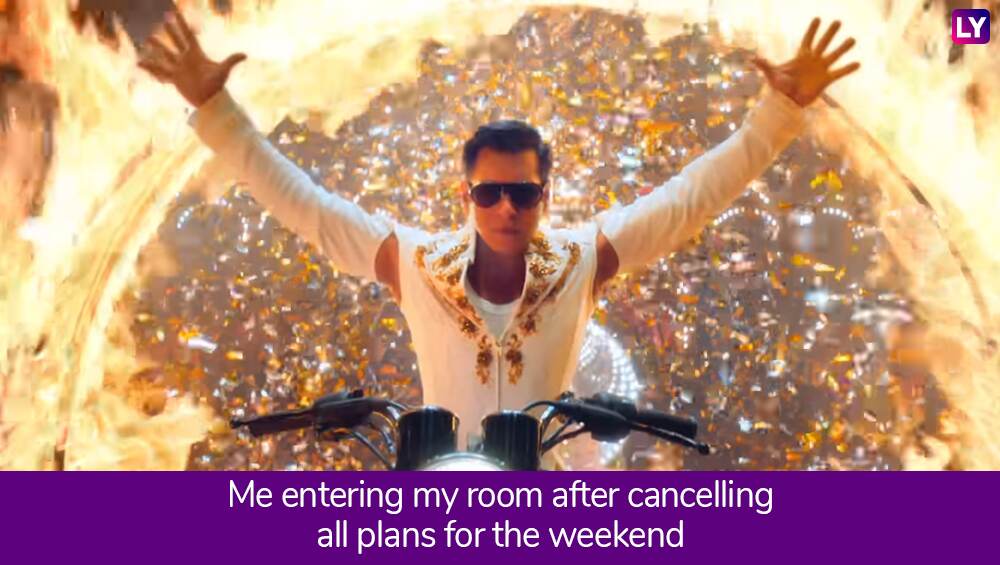 New Year, Old Me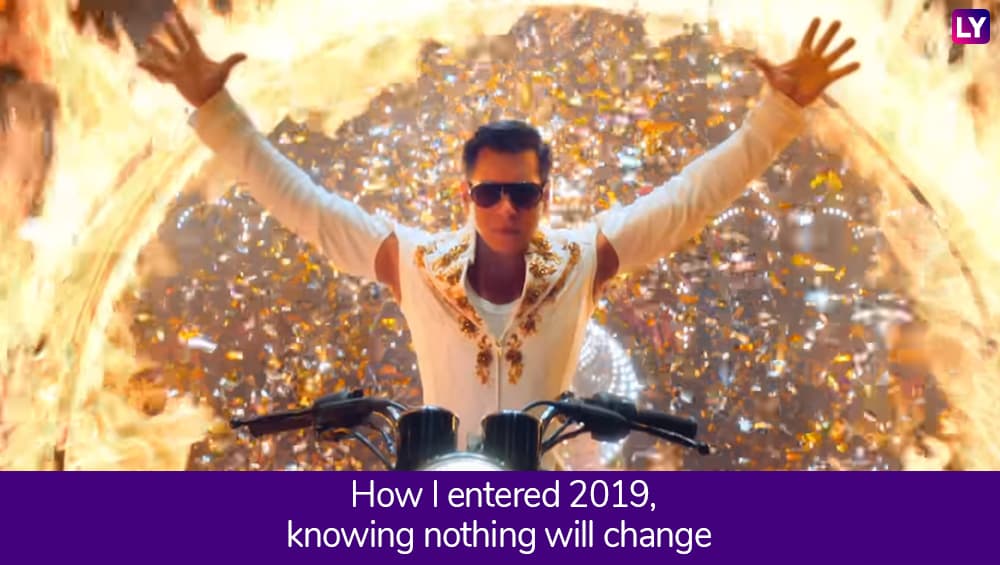 When Anu Malik is Your Role Model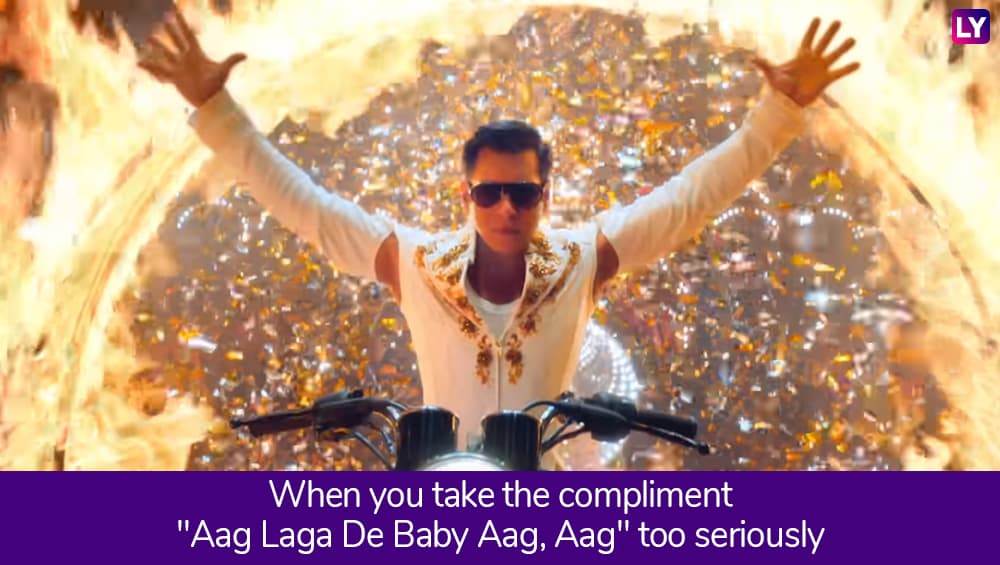 Oh Hello, Beautiful, Now You Can't Ignore Me!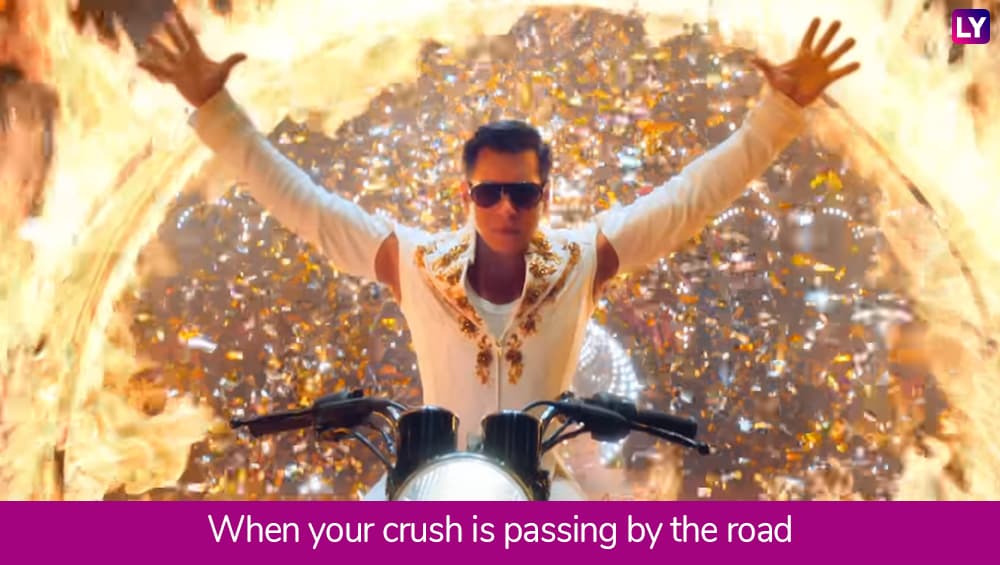 Say No More, Open The Door!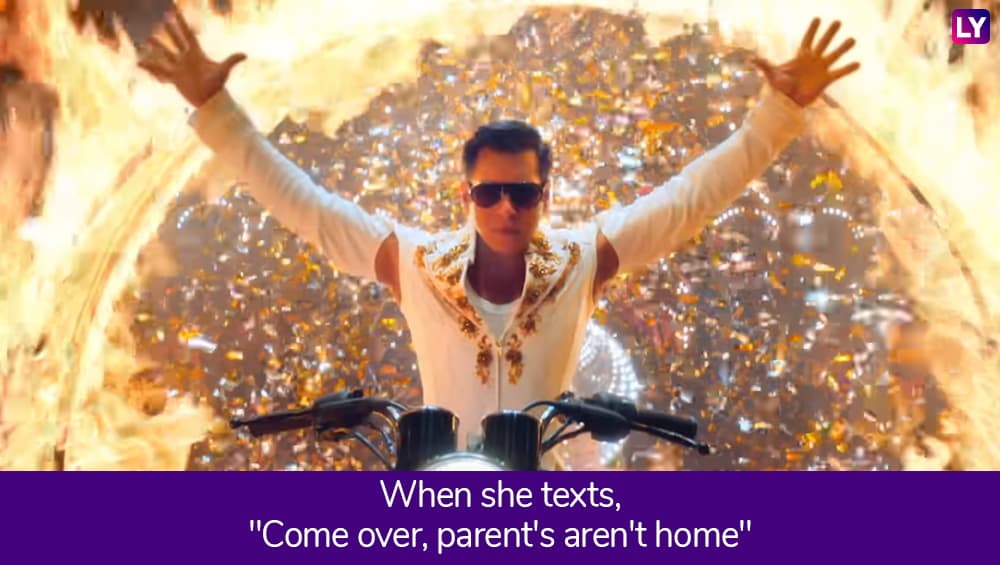 Well, can you relate? Looking at this dhasu entry of Bhai and his numerous looks, fans have already declared it a hit on Twitter. The film Bharat has also sparked an excitement because it once again sees the hit pair of Salman Khan and Katrina Kaif together. The film also stars Sunil Grover and Disha Patani. This film which is an official remake of Korean film, An Ode to My Father is going to be Khan's Eid gift for his fans this year.