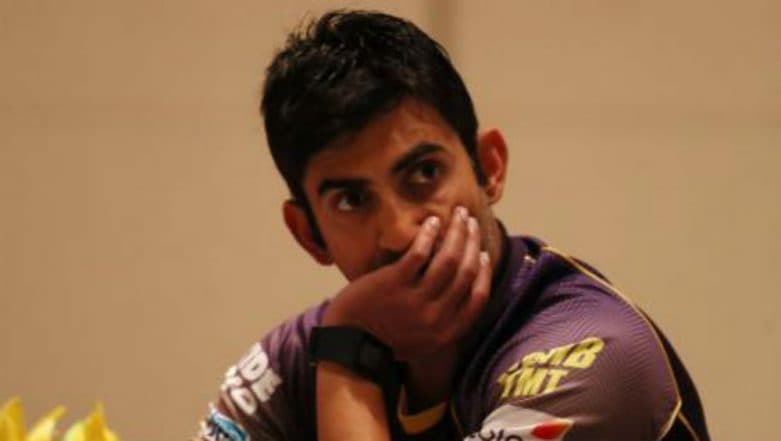 After the Pulwama attack, there have been calls of boycotting the ICC Cricket World Cup 2019 match against Pakistan. However, the Board of Control for Cricket in India (BCCI) has made it clear that without's government's green signal India won't play against Pakistan at the World Cup. The board has also said that the match is some months away and a decision will be taken as we near the mega tournament. Padma Shri 2019 Winners: Gautam Gambhir, Sunil Chhetri & Other Sports Stars Honoured by President Ram Nath Kovind; See Pics.
Meanwhile, India's former opener Gautam Gambhir, who was recently awarded Padma Shri, has said that India should not only boycott the World Cup match against Pakistan but Asia Cup as well. He further said that there is no problem in giving away two points for a greater cause. While some of the former cricketers like Sachin Tendulkar and Sourav Ganguly are of the view that the match should not be boycotted, Gambhir believes otherwise.
"We should also boycott the Asia cup so we don't play Pakistan. No problem in forfeiting 2 points India-Pak match but the entire country should then stand behind the team and not blame them for not making it to the semis or finals," Gambhir told Times Now. Gautam Gambhir Trolls Wife Natasha With a Hilarious Tweet After Getting Padma Award; Natasha has a Befitting Reply to the Roast
"That certain section who say sport is over politics need not be considered. Nothing is bigger than the loves of the soldiers for me. We can't put conditional bans on Pakistan, we should stop everything," he added.
India and Pakistan are scheduled to face-off in the ICC Cricket World Cup 2019 on June 16 in Old Trafford. If India decides to boycott the match against Pakistan, the rivals will be awarded the winning points. At this year's World Cup, there will be round-robin format which puts all the participating teams against each other before the semifinals.