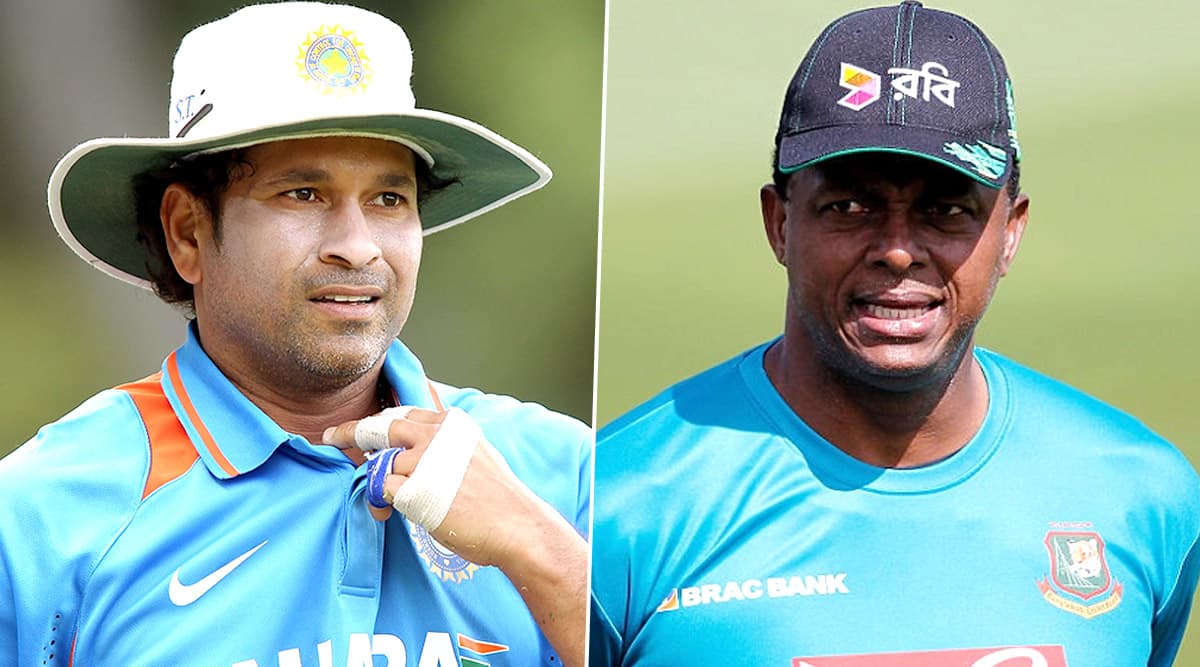 Indian batting legend Sachin Tendulkar and West Indies great Courtney Walsh will coach the Ricky Ponting XI and Shane Warne XI respectively in the bushfire relief match. The match is scheduled to be played on February 8, 2020, where all the profits and fundraised on the day will go to the Australian Red Cross Disaster Relief and Recovery Fund to aid the victims of the devastating bushfires that has petrified the entire country. This game will be held hours before the Big Bash League (BBL) 2019-20 finals. Ricky Ponting, Shane Warne to Lead Retired Australian Legends in Charity Cricket Match to Raise Funds for Bushfire Victims.
Cricket Australia confirmed on January 21, 2020 (Tuesday) that Sachin Tendulkar and Courtney Walsh will be coaching the Ponting XI and Warne XI respectively in the Bushfire Cricket Bash. A host of Australian cricketing legends are expected to come out of retirement to play in this charity match. Kevin Roberts, Cricket Australia Chief Executive Officer said, 'We are absolutely honoured to be welcoming Sachin and Courtney back to Australia where they both enjoyed a lot of success as players, and we can't wait to have them involved in what is going to be a special day.' 'We're looking forward to our people at CA and the entire Australian cricket family coming together for the Big Appeal.' Roberts added. Shane Warne's Baggy Green Cap Fetches Over 1 Million Australian Dollar for Bushfires Aid.
The bushfire relief match is one of the three main events to be played on cricket's day of giving. The day will start with the Commonwealth Bank Women's Tri-Series T20I clash between Indian and Australia which will be followed by the Bushfire Cricket bash and the KFC Big Bash League 2019-20 Final. In addition to this game, the Community Bushfire Recovery Fund was announced to support the cricketing communities to get back on their feet with a fund of $2 million from Cricket Australia.
Till date, former Australian cricketers who have made themselves available for this math include the likes of Ricky Ponting, Shane Warne, Adam Gilchrist, Justin Langer, Brett Lee, Alex Blackwell and Micheal Clarke. Steve Waugh and Mel Jones will be involved in the non-playing capacity. Remaining player's taking part in this event will be announced shortly by Cricket Australia.