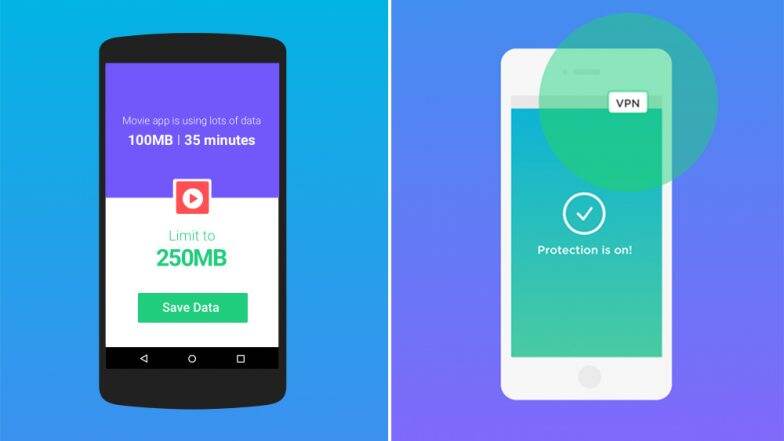 After removing its Onavo Protect VPN app from Apple app store, Facebook now has decide to shut down the project after the privacy scandal came into light. The company proactively removed Onavo Protect VPN app for Android from Google Play Store, according to the report from TechCrunch. The report further also underlined that the app will immediately stop digging user data for market research, but will continue to operate as Virtual Private Network for short period for allowing the users to find an appropriate alternative. Facebook Improves Location Settings, Adds New Privacy Control on Android.
Technically, it was a VPN app that promised the users of limiting certain applications using too much of data and it will also keep the personal information protection with the help of a secure network. However, the reports highlighted by TechCrunch also claimed that the company used this app for market research.
Bought in the year 2013 for $200 million, Facebook used Onavo's VPN app for monitoring data about the preference of the users and time spent by people, WiFi & mobile data they prefer for app, particular websites they visited. The application also revealed the social network of their country as well as device model. The data also revealed that WhatsApp was directing 2X times more messages than Messenger, which convinced Facebook to acquire WhatsApp a whooping price of $19 billion. Instagram Influencers Are Losing Followers As Many As Half a Million! Facebook-Owned Platform Says Technical Glitch to Resolve Soon.
A spokesperson told that TechCrunch that, "Market research helps companies build better products for people. We are shifting our focus to reward-based market research which means we're going to end the Onavo program."
The American tech giant then went on to project Onavo VPN app as a technique for reducing usage data, blocking risky sites, keeping traffic safe from snooping. However, Facebook used this app for analysing that particular data.