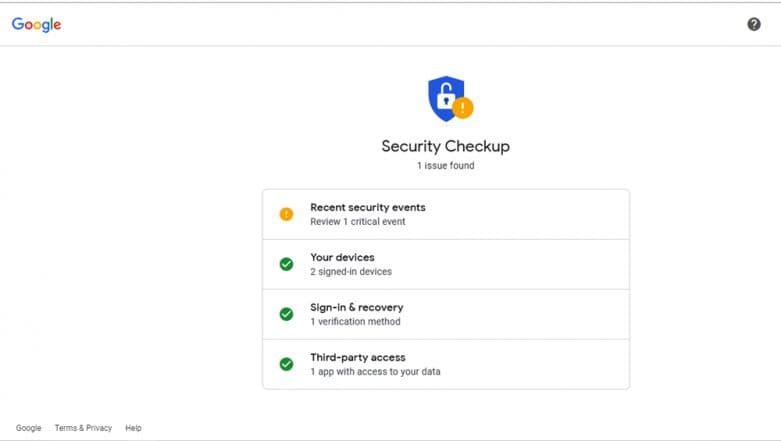 October is National Cybersecurity Awareness Month, a United States initiative to raise awareness about the importance of cybersecurity. Popularly known as NCSAM, it was launched first in 2004 by the National Cyber Security Alliance and the U.S. Department of Homeland Security. Although, the Americans majorly observe it, cybersecurity is a significant issue, and every country continues to engage awareness talks. If you have recently visited Google's homepage, you noticed a small note that designates October as Cyber Security Month with 'quick security checkup' steps. It is essential to have an awareness of cybersecurity and stay safe online. Cyber Swachhta Kendra Centre: One Stop Guide to Protect Your Computers & Mobiles Bot Free. 
Time and again, cyber threats have been making headlines for targeting personal and business interests. With the growing demand of the internet, the risk factor in securing personal information has only increased. Hence, it has become significant to educate the public about the dangers of online attacks. The World Economic Forum of Global Risks Report 2018 stated cyber attacks on the third top cause of global disruption, other than natural disaster and catastrophic weather events.
How to use Google Security Checkup?
Google has been very promising to its users, and the company has generated many awareness campaigns. Likewise, Google's Security Checkup can be done by visiting the Google Search page. It involves four separate sections—Your Devices, Recent Security Events, Sign-in and Recovery and Third-Party Access. If everything is fine, all the four steps will include a green tab, the ones with any issue with hold an exclamation sign in yellow! The users can click solve the problem immediately.
This year's NCSAM theme is, "Cybersecurity is our shared responsibility." Internet safety education is important for our well-being. Always take time to read the privacy policy of the websites you visit to understand what personal information is being collected and how will it be used. Understand and promote Cyber Awareness on your social media platforms as much as you can this month.