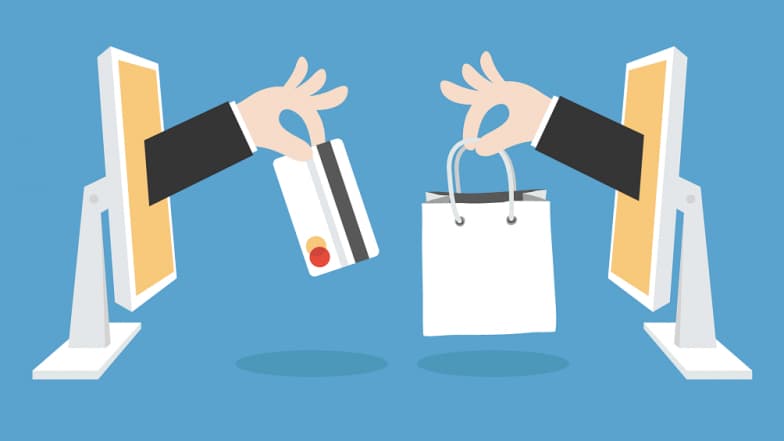 In a bid to make the e-commerce sector more stringent, the government plans to revive plans to impose a check on discounts and deals offered by the e-retailers. The centre is also looking to keep a check on the cash back and other things being offered by e-commerce website. According to the report from The Times of India, the Commerce Ministry is looking to safeguard the interests of domestic retailers. Moreover, the Ministry is also aiming to protect the predatory behaviour of the industry. Samsung's Foldable Smartphone, Galaxy F Likely To Feature 6000mAh Battery & Dual Cameras.
Moreover, the officials confirmed to TOI that this move is more inclined towards creating a structured policy for the booming e-commerce sector. Moreover, this move is a push towards regulating online business but not impressing the local businessmen.
Previously, the government had released an e-commerce policy in the form of a draft earlier this year in July, which they scrapped within days. The policy proposed a maximum duration for differentiating pricing strategies and deep discounts.  Moreover, the centre believed that large e-retailers such as Amazon, Flipkart and Alibaba are ready to put-in cash for years until they wipe out small competitions.
Like the fact that the Indian e-commerce market is ever growing, space is expected to reach $200 billion concerning size by the year 2028. As a result, an e-commerce policy is necessary, and it will be essential for all the big players in the e-commerce market. Samsung Galaxy S10 Smartphone Alleged First Live Images Leaked Online.
The E-commerce Ministry will be looking to put another draft policy in the next couple of weeks, and it would invite consultations from all the stakeholders and departments that also includes IT. On the other hand, the Department of Industrial Policy and Promotion is also looking into data localisation and curb on the foreign companies retailing within the country without paying duties and other elements.