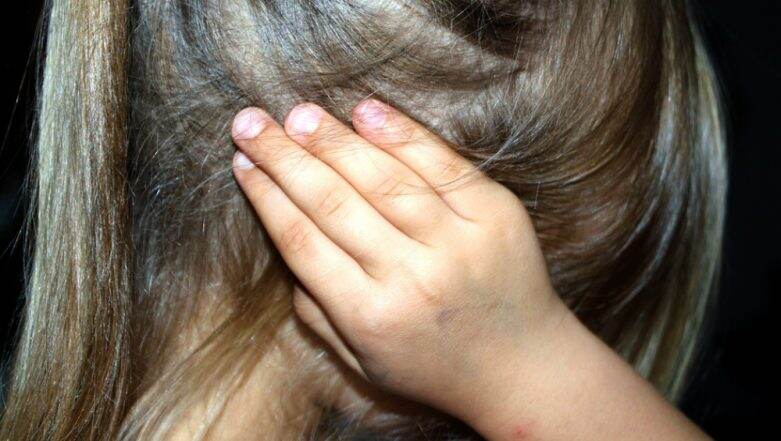 In June last year, a middle-aged man in Pennsylvania was charged for assaulting his daughter. The girl's mother obtained a protection-from-abuse order against him and reportedly after the protection order expired, all three of them went to North Carolina to stay with family. According to recent reports, the family return to the north-eastern US state so that the accused identified as Deyon Taylor could appear in court for a final status conference before his trial. But the case took another turn which revealed that the minor victim secretly recorded video of her father who was training her to lie about having been physically assaulted by him. 2-Year-Old Toddler Shut In Washing Machine, Force To Smoke Cigarettes. 
At the courthouse, the girl was asked to speak to a prosecutor in private, where she showed the videos to her. The clip showed the 56-year-old instructing his daughter to disagree that he choked her in June and instead tell a lie. According to the police affidavit accessed by the Associated Press, the 13-year-old girl was coached to say to the judge that he was only stern with her. "Taylor then instructs (the girl) to tell the judge that she was not hurt ... and that she only told the police he hurt her because she was mad that he told her she could not talk to her friends or have her laptop," the affidavit reads. Woman in Coma for 14 Years Gives Birth, Sparks Police Investigation of Alleged Sexual Abuse. 
The police authorities said that the girl's mother also took part in the instructions but was not charged because she too suffered abuse by Taylor. Both were fearful of Taylor and the mother further informed that the alleged often took her cash, debit card and identification as a control method so that she would not leave. The young girl also revealed that Taylor has always been this abusive and had once broken her mother's nose many years ago. The 56-year-old now faces additional charges of witness intimidation and "hindering prosecution," and a judge also revoked his bail.