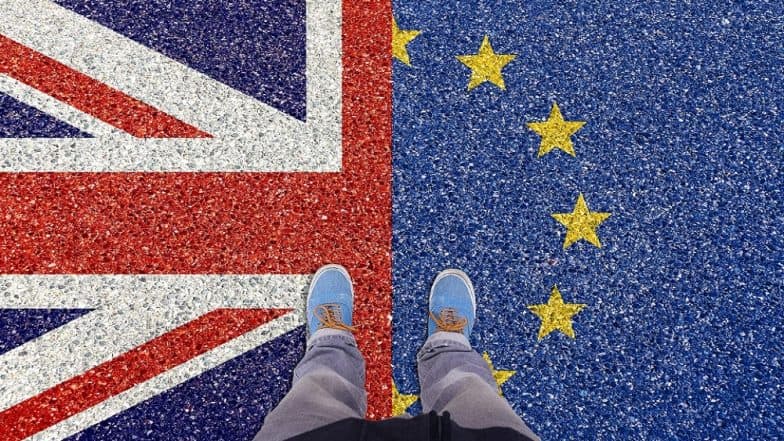 Toronto, March 14: A day after UK Prime Minister Theresa May's Brexit deal was defeated in Parliament, Britain's MPs have voted against leaving the European Union without a deal. This vote essentially clears the way for Brexit to be delayed.
The British MPs voted by 312 to 308 to support an amendment which struck out  a phrase in the proposal tabled by Theresa May that said a 'no-deal exit' was the default option unless the British parliament and the EU ruled it out. The voting out of the phrase in the tabled proposal rules out a no-deal exit altogether.
However, Theresa May has warned that a no-deal Brexit could only be avoided by agreeing to a deal, or cancelling Brexit. MPs will now get a vote on officially delaying Brexit, said the prime minister. That vote will take place on Thursday. If the MPs vote for it, and the EU agrees to it - the UK will not leave the EU as planned on March 29.
Speaking after the result was read out, May said "the options before us are the same as they always have been". "The House has today provided a clear majority against leaving without a deal, however I will repeat what I said before. These are about the choices this House faces. The legal default in EU and UK law is that the UK will leave without a deal unless something else is agreed. The onus is now on every one of us in this House to find out what that is."
Meanwhile, opposition party leader of the Labour Party Jeremy Corbyn said that Parliament must now take control of the Brexit process and his party will work across the House of Commons to seek a compromise solution.