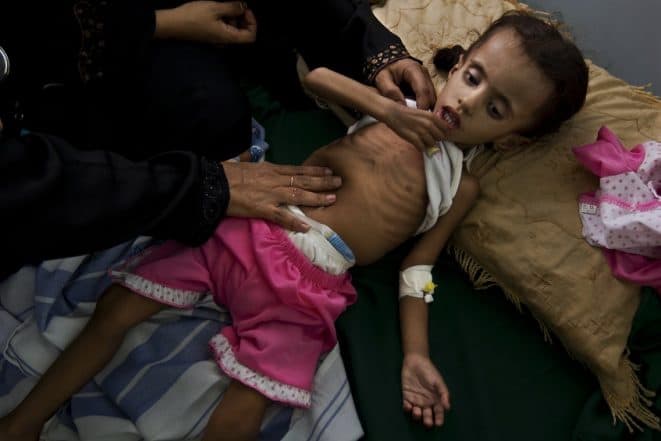 Stockholm, December 5: Days after the United Nations called Yemen crisis the "worst humanitarian disaster", signs of thaw have emerged between the two warring sides, with delegations of the Saudi-backed government and Houthi rebels arriving at the Swedish capital for talks.
The negotiations, which are expected to begin from Thursday, will be held at the Johannesbergs Castle -- a large estate with a golf course in the countryside 20 kilometres northeast of Stockholm's Arlanda airport. On Tuesday, nearly half-a-dozen members from the Houthi camp were spotted at the golf course, guarded by a heavy security cover. Yemen - Middle East's Forgotten War in Numbers.
The Houthi delegation was accompanied to the site of talks in Stockholm by UN envoy Martin Griffiths, who had promised to travel with them to allay their concerns. They flew in a Kuwaiti plane which took off from Sana'a.
Earlier today, the 12-member delegation representing exiled President Abedrabbo Mansour Hadi left from Riyadh. The group is being headed by Foreign Minister Khaled al-Yamani.
Ahead of the peace talks, a sign of goodwill was exhibited by both the sides, with a significant prisoner swap deal being finalised, along with an immediate evacuation of 50 wounded insurgents from the rebel held territory to neighbouring Oman -- which has remained neutral so far.
The United States has welcomed the peace initiative being spearheaded by the UN. The State Department issued a statement calling the proposed negotiations a "a first vital step" to resolve three years of impasse. Washington has called upon both the sides to "suspend the ongoing hostilities" and work amicably to end the dispute.
The international community, along with much of the Arab world, considers the Stockholm process a "critical opportunity" to bring peace to a nation which has been ravaged by three years of civil war. While the UN is yet to ascertain the exact death toll, non-partisan groups have pegged the number of casualties to upto 56,000. Further, reports claim that nearly 5 million malnutritioned Yemeni children risk being starved to death.