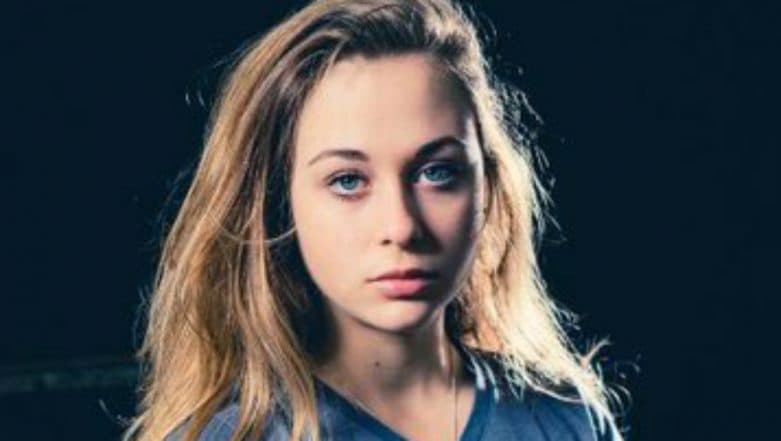 Car racings are thrilling, and there is just no getting around it. Spectators who have been a part of such sports are excited to see drivers and machine pushed to their limits. But when you push limits, you add danger. Although that danger makes motorsports more sensational, you cannot ignore the crashes and tragic results. At recent, a teenage German driver, Sophia Floersch has fractured her spine after suffering a horrifying airborne crash at Macau Grand Prix's Formula Three final on November 18. The horrific video footage (now viral) has been shared on social media and netizens are all worried wondering if the young driver is fine. Xtreme 1 Racing League: World's First City-Based Motorsports League 'X1 Racing League' to Start in India from Next Year. 
In the short clip, Sophia's Van Amersfoort car can be seen losing control and launching into the air over a rival's car and into fences in the media section. The 17-year-old was conspicuous and immediately taken to the hospital. In her latest development, Sophia tweeted that she is fine and will undergo surgery. "Just wanted to let everybody know that I am fine but will be going into surgery tomorrow morning," tweeted Sophia adding that there will be an update soon. 11-Year-Old Iowa Boy Dying from Leukemia Wants Racing Car Stickers for His Casket. 
Watch the video of the horrific airborne crash at Formula Three Race in Macau. 
Terrifying!

A crash in the Formula 3 Macau Grand Prix has to be seen to be believed. Early reports suggest everyone involved survived. pic.twitter.com/jc4TXOdNn0

— Herald Sun Sport (@heraldsunsport) November 18, 2018
According to the medical report published by Van Amersfoort Racing, Sophia suffered a spinal fracture because of the terrifying accident.
Official statement regarding @sophiafloersch's accident at the #MacauGP. pic.twitter.com/txkfJkePXq

— VanAmersfoortRacing (@VARmotorsport) November 18, 2018
Meanwhile, The Sun reported that the head of the International Automobile Federation (FIA) has declared to thoroughly investigate the crash and help those affected by it. Because of the accident, the race was red flagged on the spot, and after a delay of more than an hour, it was restarted. Sophia is very passionate about sports. She broke records and was labelled as the youngest driver to win a Ginetta Junior Championship.