Such are the love equations in showbiz that one can easily find oneself in a sticky situation like this! Sidharth Malhotra staring at lovebirds Ranbir Kapoor and Alia Bhatt made us wonder how complicated can life be at times! And yet, you have to keep your composure intact even if your eyes are doing the talking. You can use those super expensive Prada shades to hide your true emotions, but such is the timing of our well-trained lensman that they reveal what lies behind the veneer...err those glares, we mean!
We really loved those visuals when the dishy dude Sidharth would stand and pose alongside his ex, as indeed his Student Of The Year costar, Alia Bhatt for a photo op or two. The duo looked absolutely made for each other! Somehow Sid then started showing more interest in Jacqueline Fernandez and Alia then swiftly came closer to Ranbir Kapoor who had emerged fresh from his break up with Katrina Kaif! Phew!!!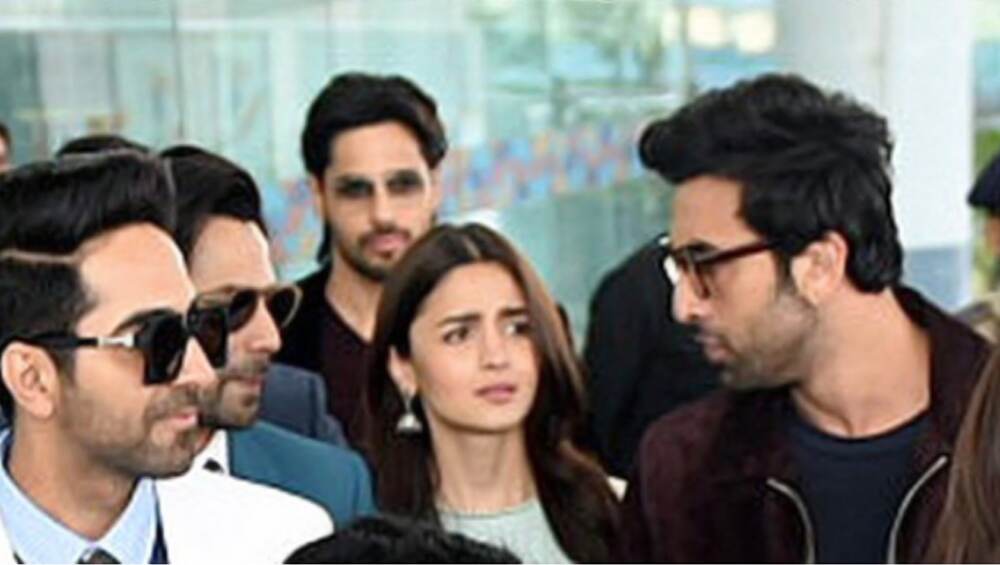 The bunch of celebrated stars comprising Vicky Kaushal, Rohit Shetty, Rajkumar Rao, Ekta Kapoor, Bhumi Pednekar, Ayushmann Khurrana, Ranbir Kapoor, Ranveer Singh, Varun Dhawan, Karan Johar flew off to Delhi to meet Prime Minister Narendra Modi to discuss the impact of films vis a vis Indian culture. Ranveer Singh's 'Selfie of the Year' with Alia Bhatt, Ranbir Kapoor, PM Narendra Modi and Others is India's Answer to Ellen DeGeneres' Oscar One
The meeting also featured a key agenda such as getting the tax levied down to make movies more accessible to moviegoers to give the much needed to boost to the business of cinema.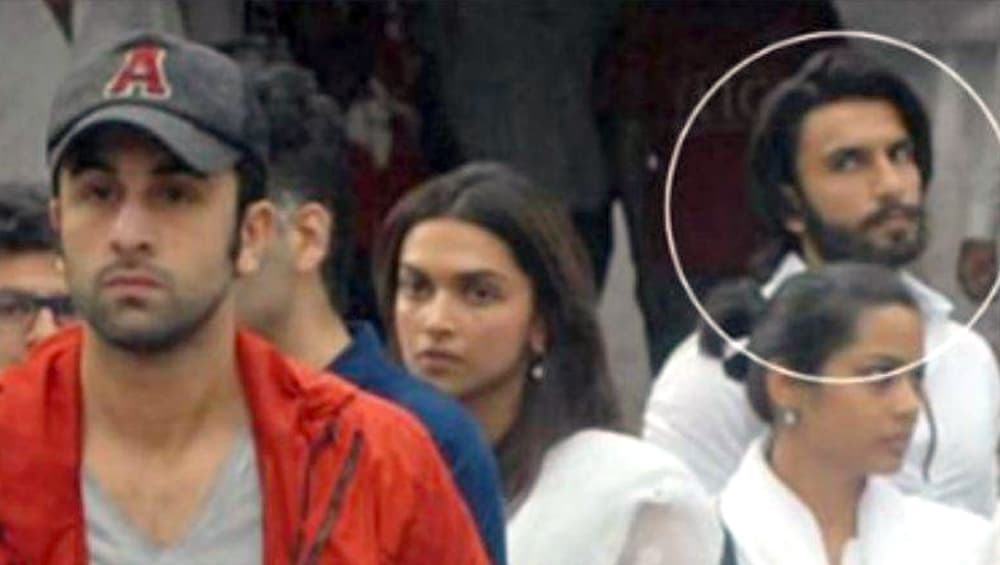 Sidharth staring at Ranbir and Alia reminded us a visual where Ranveer was seen shooting an angry gaze at Deepika Padukone and Ranbir Kapoor. That was a long time back. Looks like Ranbir draws those stares with his...err colourful personality wherever he goes!