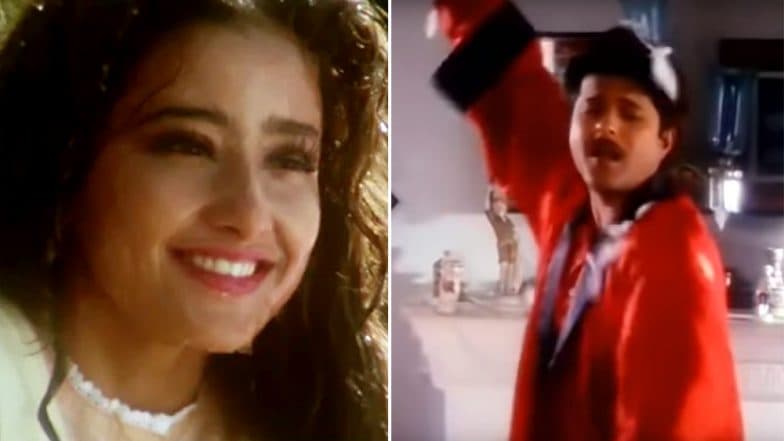 So it is that mushy time of the year now! Just ahead of Valentine's Day on February 14, there is this new trend of celebrating various days for an entire week. This includes things like a chocolate day, teddy day, propose day, kiss day to name a few. So, on the first day of this week of love and it is Rose Day that is getting celebrated on February 7. If you have no clue about what to exactly do on this day apart from gifting rose to your crush, music is another great option. Bollywood has always been kind to us by giving the song lyrics for almost all the situations. Rose Day 2019 Romantic Quotes: 7 Beautiful Lines to Share With Your Lover This Valentine Week.
Rose Day, being one of the most romantic days, has to be special. There will be hardly any person who would not like the amazing combo of a fresh red bouquet of roses along with some romantic songs. If these songs are along the lines of the 'roses' or 'flowers', it will be like the cherry on the cake. So here are some of the songs that will get you into the mood of 'Rose Day'.
Gulaabi Aankhen- This song has to top the list just because it is so romantic by its nature itself! Appreciate your crush's rosy eyes with this mush-filled song and win their heart!
Ek Ladki Ko Dekha- If you think your girlfriend or crush is as beautiful as a rose, then croon this for her! Don't worry even if you do not have a singing voice as the verses like,ek ladki ko dekha to aisa laga, jaise khilta gulab, jaise shayar ka khwab' is bound to make her blush.
Phoolon Ke Rang Se- This Devanand classic is a must of you are keen on expressing love to your crush, for the first time. The song describes the pining for love in such a wonderful way that your crush's cold heart has to melt in minutes! Rose Day 2019: Don't Like The Rose? 5 Beautiful Flowers You Can Gift Instead This Valentine's Week.
.
Gulaabo- We know you saw this coming, but it had to! Just make the evening a bit fun and peppy with this upbeat song! Ask your Gulaboo to match steps with you on this special day.
So, you are all set for the Rose Day and you can thank us later! So, without wasting any time, go buy those fresh roses and practice these songs already!