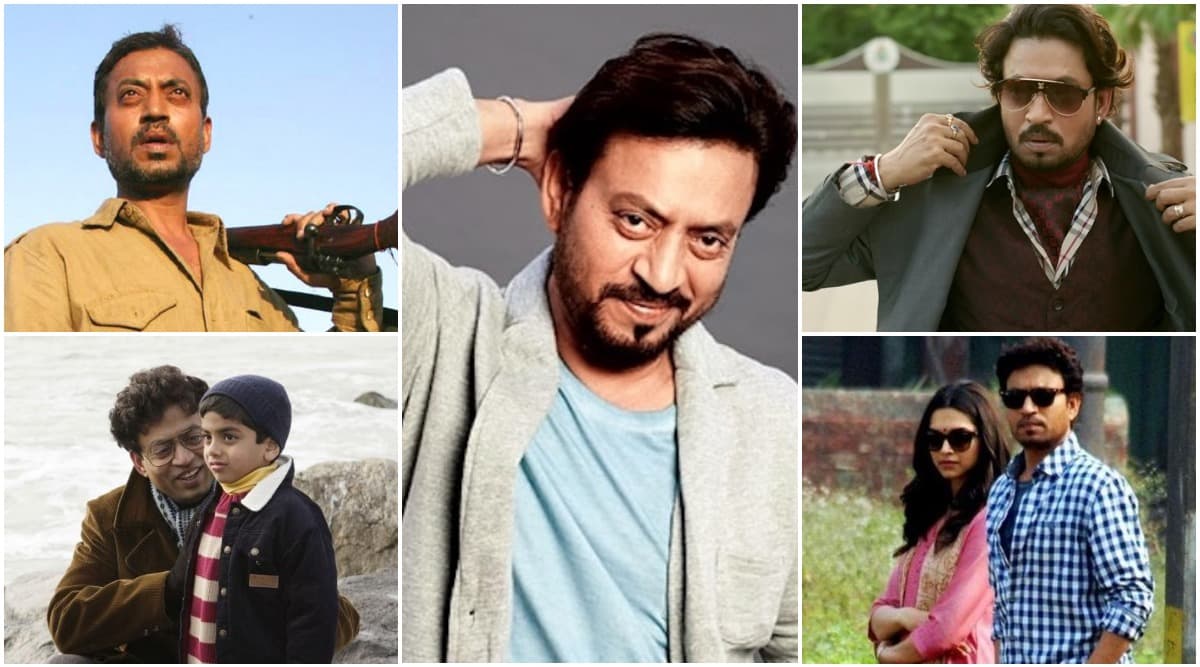 Bollywood fans are eagerly waiting for Irrfan Khan to make a return to cinema with high anticipation. Irrfan Khan had to take a two-year-long break from cinema, having diagnosed with neuroendocrine tumour, and had gone to London to recuperate for the same. A couple of his films like Blackmail and Karwaan did come in between, but he had shot for those movies before he went for London. Now that he is on the road to recovery, Irrfan is back in India, and shooting for his next, Angrezi Medium, with Kareena Kapoor Khan and Radhika Madan. The actor, however, is keeping a low-profile about himself, which hopefully will change when the movie, coming this year, is about to release. Irrfan Khan Birthday: Angrezi Medium Makers Tease Fans With The Actor's First Look (View Pic).
As an actor, Irrfan Khan has been active since the '80s, having made his debut with a small role in Mira Nair's Oscar-nominated Salaam Bombay!. He was very active in the '90s, acting in indie films and television serials like Swabhimaan. It was the 2003 Tigmanshu Dhulia film, Haasil, that finally gave Irrfan the mainstream recognition that his body of work should have got years back. From thereon, Irrfan kept his work even more prolific, working with both offbeat and mainstream directors, and dabbling in various genres from thrillers to comedy. He has also worked in the international milieu, from British cinema, to Hollywood, to Bangla films.
As Irrfan turns 54 on January 7, 2020, we wish the National Award-winning actor Many Many Happy Returns of the Day. We also take the opportunity to list down the 10 most memorable characters Irrfan has given us over the years. A little note- this feature is not about his best performances, just the 10 most fascinating characters that he had given us.
Ranvijay Singh (Haasil)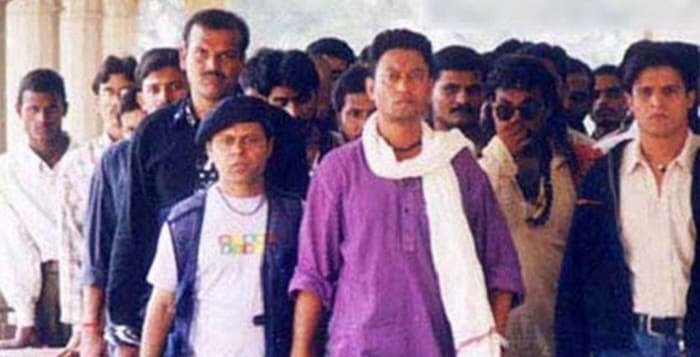 In this political drama set in campus, Irrfan pitched in what was the scene-stealing act of his career then. Playing a scheming union leader, whose slimy friendly nature hides a dangerous antagonist, Irrfan was, in no simple words, terrific!
Maqbool (Maqbool)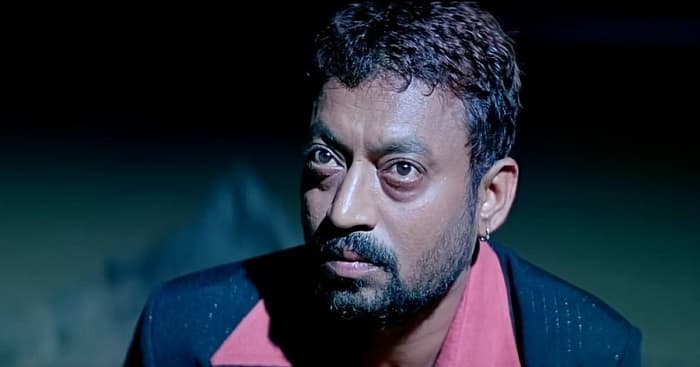 Maqbool in this Vishal Bhardwaj take on Shakespeare's Macbeth is a gangster working for a powerful, old overlord, and enamoured with his mistress. And it is this forbidden love that leads him to go against his boss, seeking a happy ending that could never be his. Irrfan's Maqbool is a haunting character, an embodiment of weakness and guilt, that finally consumes him.
Monty (Life in a... Metro)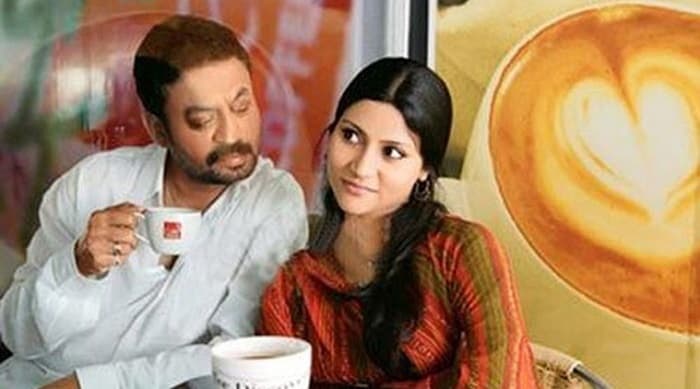 Monty may come across as a pervert, well, what can you say about the man, who can't keep his eyes off a woman's breasts during their first date! But Irrfan makes Monty a sympathetic character, a middle-aged man who is frustrated that he just can't seem to find a girl to settle down with. As he seeks the right girl with a woman who rejected him once, Monty changes himself as a person and becomes more likeable in the process. And we cheer for him when he goes the Bollywood route and rides down on a horse to get the girl he loves!
Ashoke Ganguli (The Namesake)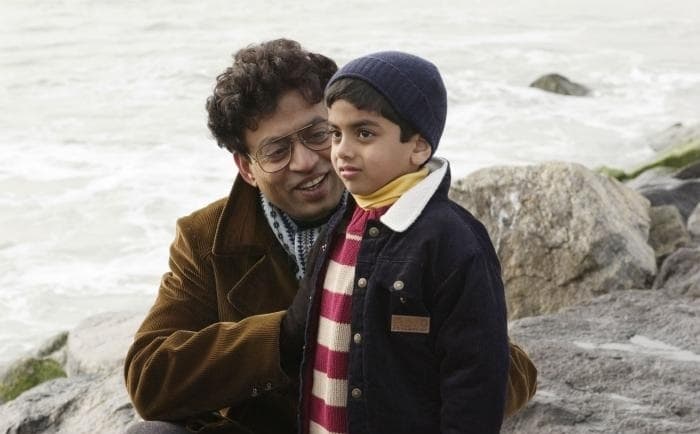 The best portions of this beautiful Mira Nair adaptation of the Jhumpa Lahiri novel revolves around the Bengali couple, Ashoke and Ashima Ganguli, the parents of the protagonist, Gogol. Ashoke is perhaps one of the nicest characters to grace the big screen, a mild-mannered, well-meaning patriarch who supports his son even when the latter is resentful of his customs. When he passes away, it isn't just the Gangulis who feel the gaping hole in their lives, it is the viewers who also feel their pain.
Paan Singh Tomar (Paan Singh Tomar)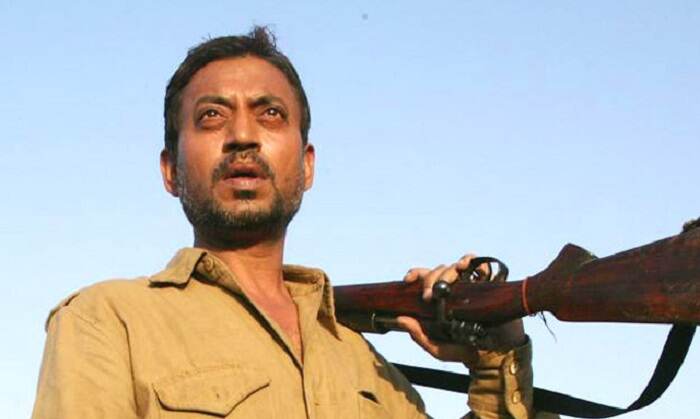 Bollywood just doesn't get biopics right, but there are occasions where they do. Tigmanshu Dhulia's Paan Singh Tomar is one such fine example. The heartbreaking story of a former Olympian who turns dacoit due to government apathy is one of director's best works, and also features an incredible performance from Irrfan. He deservedly won the National Award for the Best Actor for his act in the film.
Wali Khan (D-Day)
Wali Khan in this Nikhil Advani film embodies the trials and tribulations of a spy working hidden in another country for the sake of his motherland. Spending years in Pakistan to keep an eye on the dreaded don Goldman (Rishi Kapoor), Wali has married a local woman and raised his family there, while still passing on information back to his country. When duty calls, we realise that it is he who has to make the most sacrifice when he is not only putting his own life in danger, but also his loved ones for no fault of theirs. The character is a walking-talking personification of self-guilt and sacrifice.
Rana Chaudhary (Piku)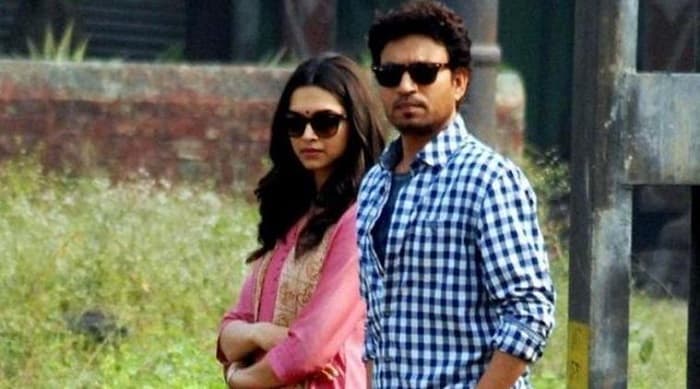 What's not to like about Rana Chaudhary in this Shoojit Sircar film? He may have started off on a bad note with our Piku (Deepika Padukone). But a road trip with her and her father (Amitabh Bachchan), creates an unbreakable bond, strangely over how to pass stools peacefully. Piku the film may not be about him, but the character's rustic charm and Irrfan's playful performance make him an integral part of the protagonist's story. Shahid Kapoor's Haider, Deepika Padukone's Piku, Hrithik Roshan's ZNMD – 10 Best Films of Bollywood From the Decade, Ranked As per Year of Release.
Simon Masrani (Jurassic World)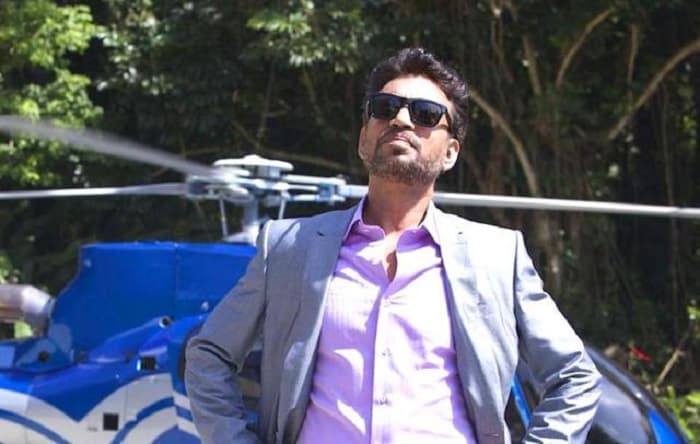 The 2015 film Jurassic World may not be a great Jurassic Park film, and Irrfan's brief role doesn't go beyond the second act. The actor, however, does make his short role quite memorable even if not iconic. As the new owner of Jurassic World, he tries to follow of the dikat of his predecessor John Hammond ("Spare No Expense"), is flamboyant and likeable, and does seem to care for his animals. We later learn that he is as flawed as any CEO could be. In his push to create more attractive exhibits, Masrani inadvertently helped create a monster that not only leads to the destruction of his park, but also his heroic (albeit foolhardy) demise. Jurassic World 3: Jurassic Park Trio of Laura Dern, Jeff Goldblum and Sam Neill Returns to Join Chris Pratt Film.
Ashwin Kumar (Talvar)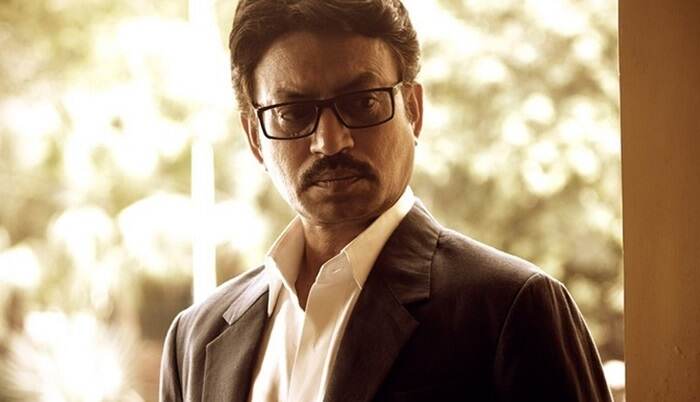 Irrfan plays the investigating officer in this terrific Meghna Gulzar film, based on the real-life Aarushi Talwar murder case. His character may feel typical -  a police officer with domestic troubles of his own. But what attracts his character to the viewer is his dry sense of humour, his keen eye for detail and his sense of duty. Not to mention, his righteousness in seeking the truth, even when he is betrayed by his own team, who is hell-bent on closing the case no matter if the real culprits are out free.
Raj Batra (Hindi Medium)
Irrfan's biggest hit as a solo lead actor is a very likeable film that takes dig at the convoluted admission process of private schools in India. As the businessman, who has grown from rags-to-riches, Raj Batra is still in touch with his humble beginning but his love for his wannabe-posh wife, makes him do some very questionable things. Like faking to be poor to get his daughter admission in a posh school. He has heart, though, and he does go back to doing the right thing later. In the end, he may not have changed the society, but his first step towards the right path is definitely worth applauding.