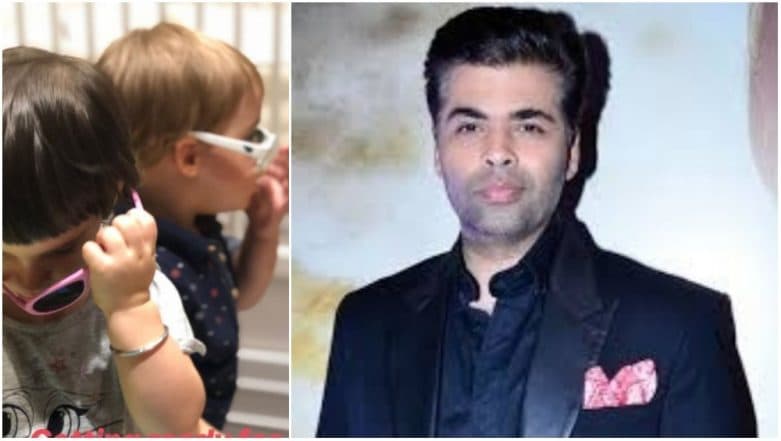 Guys, Karan Johar has officially announced that his kids are now paparazzi ready! Karan took to social media to share yet another adorable photo of Yash and Roohi Johar where he captioned the pic as: "Getting ready for paps". It is hilarious but we can't get over Roohi and Yash's cuteness! The two are seen wearing sunglasses as KJo clicks them. Just like their BFF Taimur Ali Khan, who has been smiling and waving to the papps these days, Yash and Roohi too are now all set for the shutterbugs! Karan Johar's Mother, Hiroo Reading Out to Yash and Roohi Is the Cutest Thing You Will See on the Internet Today – Watch Video.
Karan has been treating us with some adorable photos of his twins ever since they were born. It has been slightly over a year since Karan Johar took everyone to surprise when he announced that he had become a father through surrogacy. The filmmaker is extremely attached to his kids and we bet the last one year has been a roller-coaster ride for him as a father.
Check out the latest photo of Yash and Roohi that Karan Johar shared below-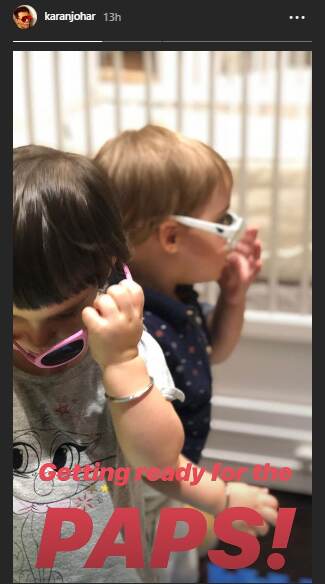 A few months back, Karan had penned down a heartfelt message for his kids in a letter which he read out on TEDD Talks India. "As you grow up, people will try to label you according to colour, looks, religion, popularity and money. People will gossip about you, but know that no one can label you. Just because you are different, it doesn't make you wrong. You may be treated differently in school; mothers of your classmates will come to drop them, but you will have your father to take care of that. While most of your classmates' mothers will make a WhatsApp group to discuss your homework, I will be the only father in it," read Karan's letter.
Anyway, coming back to the latest photo, we definitely think Yash and Roohi are paprazzi ready with their shades on!