Our desi girl Priyanka Chopra has found the man of her dreams in Nick Jonas?! As we continue to ponder over the nature of Quantico actress and American singer-actor's relationship, the pictures of the two-walking arm-in-arm sends internet into meltdown. After ages, Priyanka Chopra, one of Bollywood's most sought-after stars turned global icon is dating and it naturally will create a buzz on social media. And, with the 35-year-old's rumoured boyfriend being none other than heartthrob Nick Jonas, the excitement to know every little juicy detail about their new relationship is more among fans. Priyanka Chopra-Nick Jonas or Alia Bhatt-Ranbir Kapoor: Which Couple Are You Vouching For? Vote Now.
With the 25-year-old songwriter introducing Priyanka to his family after they visited his cousin's wedding as a couple, fans have ruled out chances of a fling but are already rooting for Priyanka and Nick's wedding!
Priyanka Chopra and Nick Jonas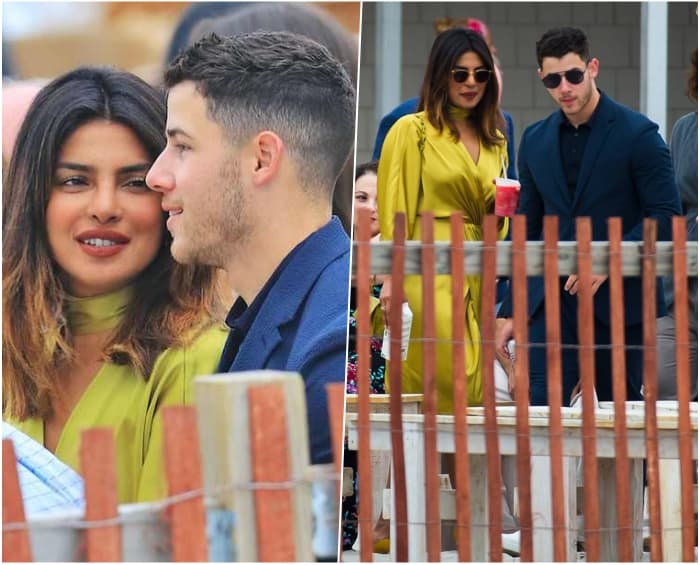 Do you know about the men Priyanka Chopra dated before she and Nick Jonas became an item? Here's a look at list including Shah Rukh Khan and Shahid Kapoor who reportedly were in a relationship with the hot actress.
Priyanka Chopra and Shah Rukh Khan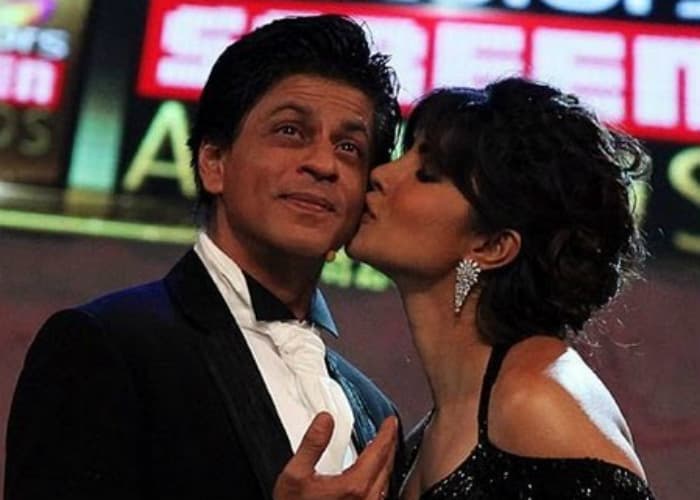 This is a classic case of 'smoke without fire,' or is it? Shah Rukh Khan and Priyanka Chopra were believed to be quite close, so much so that, it led to friction between SRK and his wife, Gauri. They worked together in two movies Don and Don 2 apart from special cameos and award functions and all the appearances together, here and there. While either of the two never acknowledged it publicly, but gossip circles have always been abuzz with the crackling chemistry Priyanka, and Shah Rukh once shared, both on and off the silver screen.
Priyanka Chopra and Shahid Kapoor
Two hot, desirable, and importantly, lonely single hearts found solace in each other's company. Despite Shahid Kapoor and Priyanka Chopra being in an on-and-off relationship, they seemed to care a lot about each other. Remember, when he was in PeeCee's apartment in the wee hours during an income tax raid and was by her side. Nevertheless, Priyanka and Shahid's relationship did not last long, and the two parted ways. Shahid found his forever love in Delhi girl, Meera Rajput.
Priyanka Chopra and Harman Baweja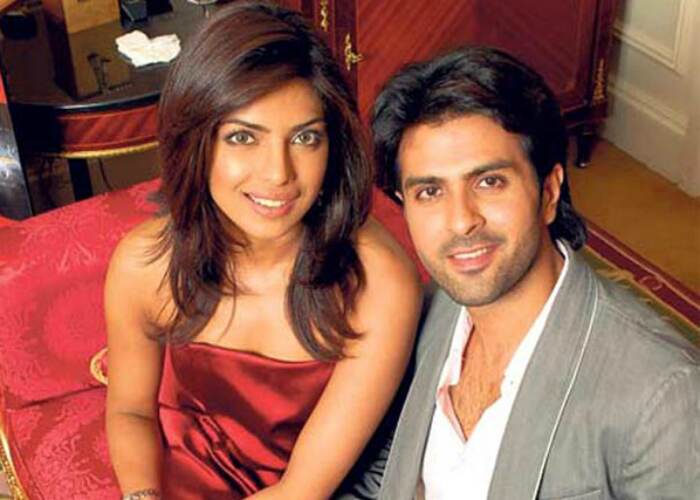 One of the relationships that were not left to people's conjectures but admitted by the individuals involved. Priyanka worked with Harman in a couple of movies and was involved with him. Even after the two broke up, they remained good friends.
Priyanka Chopra and Tom Hiddleston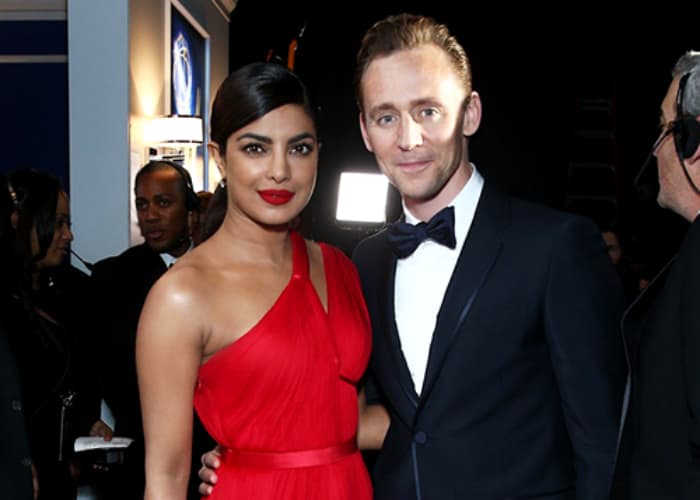 When Priyanka walked hand-in-hand with British actor Tom Hiddleston at Emmys in 2016, the fans went overboard branding the two to be a couple. After all, with 'Loki' twirling 'Desi Girl' was a sight to behold. Nevertheless, Priyanka clarified there was nothing cooking between them at Andy Cohen's talk show. She said, "We were presenting for like 10 minutes. I met him for 15 minutes. We were behind the curtains for 10 minutes where he was adjusting my dress since it had a long train. We had to figure out to manipulate not tripping."
Priyanka Chopra and Aseem Merchant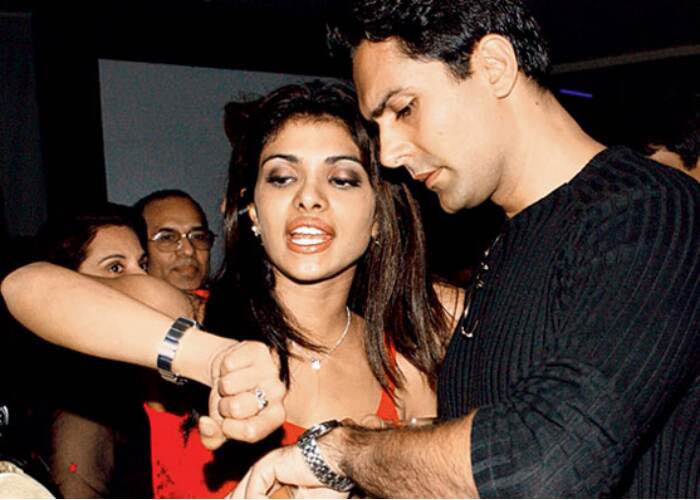 Aseem Merchant is rumoured to be the first boyfriend of Priyanka Chopra during her modelling days. In fact, Priyanka's estranged ex-manager Prakash claimed the actress to have frequent fights and arguments with Aseem, because of which she even tried attempting suicide! Of course, everyone knows of Prakash's disgruntled attitude towards the actress to cook up all these stories.
Priyanka Chopra and Akshay Kumar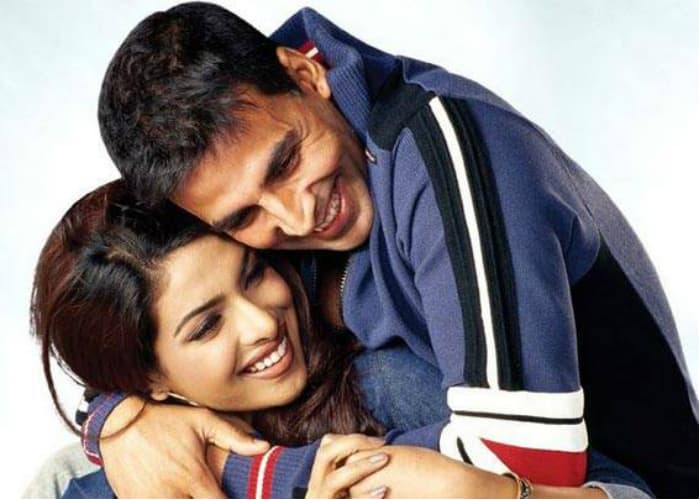 Rumoured to be one of the steamiest affairs in Bollywood, Akshay Kumar and Priyanka Chopra reportedly were in a relationship during her early days in Bollywood. The growing fondness with each passing day between Priyanka and a much-married Akshay did not go down too well with his wife, Twinkle Khanna. She purportedly summoned a strict diktat for the two to never work together again on a project.
So, this was all about Priyanka Chopra and her taste in men, and we could not feel envious of her. And, it looks like the gorgeous woman has found an equally gorgeous partner in Nick Jonas. The American singer brought the good-looking actress as his date to his cousin's wedding in Atlantic City. They were photographed walking to the venue holding each other's arms. Priyanka was chilling with Nick's family over a happening brunch, and she looked absolutely comfortable in her 'beau's company.
Priyanka Chopra & Nick Jonas arrive at JFK pic.twitter.com/o9fYhn8QY4

— #jess | #ImWithPriyanka (@hipslikePC) June 8, 2018
Nick Jonas and Priyanka Chopra attending Rachel Tamburelli's wedding in New Jersey. #NickJonas pic.twitter.com/GlAVKDZBFA

— Nick Jonas Fandom (@NickJonasUPD) June 11, 2018
The talks over Priyanka's relationship with Nick is not new but has been on for some time now. When they first walked the red carpet of Met Gala previous year, no one suspected them to be anything more than just friends. However, with frequent dates and leaving mushy messages on each other's Instagram posts have got fans curious about the two being a couple.
(The above story first appeared on LatestLY on Jun 12, 2018 06:15 PM IST. For more news and updates on politics, world, sports, entertainment and lifestyle, log on to our website latestly.com).