Shantanu Maheshwari and Vrushika Mehta became youth sensations when the duo paired up for Channel V's dance-based youth show D3 Dil Dosti Dance. As Swayum and Sharon, the actors who were debutants at that time aced their respective roles and there has been no turning back for them ever since. Post D3,  the pair went their separate ways with Shantanu bagging MTV Girls On Top and then Bimdass Nach and Vrushika doing Ishqbaaaz, Satrangi Sasural and then re-united with Shantanu for a few episodic shows and a music video recently. Vrushika is currently playing the female lead in Zee TV's Yeh Teri Galiyaan. Dil Dosti Dance's Shantanu Maheshwari and Vrushika Mehta to Reunite for a Music Video!
And in a surprising turn of events, the duo has reunited again.
Yes, you read that. Shantanu Maheshwari and Vrushika Mehta recently teamed up for a dance sequence in Yeh Teri Galiyaan. Well, it was Shantanu who choreographed the sequence for the lady and after the shoot, was all praises for her.
See Shantanu's post below:
Yeh pagal panti wale photographs ..... She has grown so much as a performer & as an individual feels so nice to see that ... Had a great time seeing her picking up choreography and performing so well... @VrushyyMehta pic.twitter.com/jJrHxo6guF

— Shantanu Maheshwari (@shantanum07) November 15, 2018
Not only this, we have exclusive information that Shantanu was also asked to be the dupe for male lead Avinash Mishra. And here's why.
While filming the dance sequence they realized that they had forgotten to film a few close-ups of Avinash, who had packed up and left, and that is when Project head and Director of the sequence, Palki Malhotra came up with the idea that Shantanu who was present on set at that time and could, in fact, be the dupe for those particular closeup shots.
When contacted Shantanu said, "While filming for this dance sequence we realized that a few closeups of Avinash were required. So that's when Palki Ma'am came up with the idea that I could instead dupe those few closeup shots. I did agree of course, because we had to finish the choreography. While filming for these close-ups, it brought back a lot of nostalgia and happy memories from our D3 days, as it was Vrushika, Palki Malhotra and I on the sets of Cinevistaas. I thoroughly enjoyed doing this and it was a fun experience ."
Here's a small glimpse of the close-up shot of Shantanu: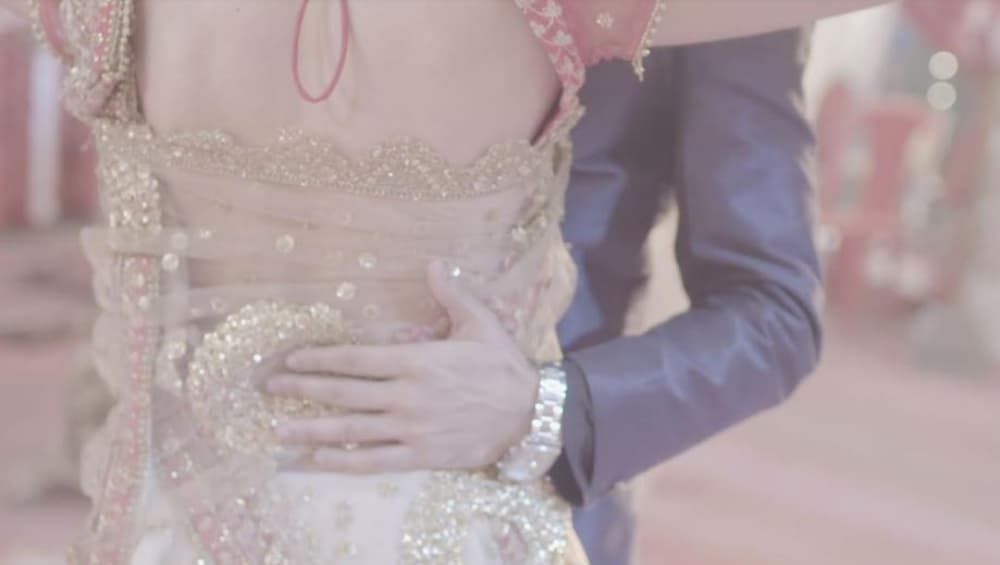 The said dance sequence and Shantanu's close up shots, will be airing in tonight's episode. Well, not only the cast, but we are sure that it will be nostalgic for all ardent fans of Dil Dosti Dance and Shantanu-Vrushika as well.