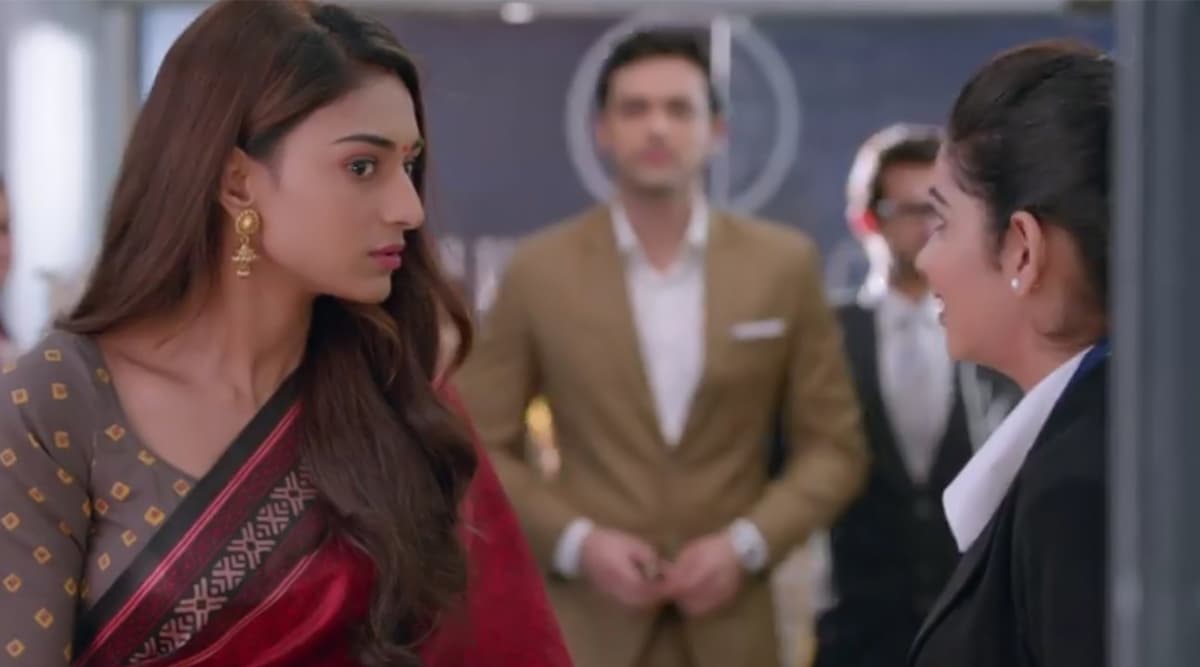 In yesterday's episode of Kasautii Zindagii Kay 2, we saw Prerna getting selected for a job while Komolika obsesses over Anurag. Prerna is unaware that Anurag has bought the company where she is working. Tonight's episode starts with Anurag (Parth Samthaan) comes to his new office,Meanwhile, Prerna (Erica Fernandes) is told to welcome the new boss. As Prerna picks the garland, she gets shocked seeing Anurag as her new boss. Later, Anurag asks what she is doing there and she tells him that she has been appointed as the new secretary in the company and it is her first day. Anurag says it is his first day too and tells her that he wants to take the company up and tells Prerna to hand him a file. While Prerna gives the file the papers fall down and they both together pick up. Suddenly Prerna falls in Anurag's arms and he feels some connection between them. Kasautii Zindagii Kay 2 November 7, 2019 Written Update Full Episode: Komolika Obsesses Over Anurag
Later, Anurag tells Prerna that she is weird, but Prerna gets angry and they both fight with each other. Prerna leaves the cabin as she remembers the old times when they used to fight and argue with each other and smiles. Meanwhile, Komolika (Aamna Shariff) calls Anurag and asks him how is his new job going and tells him that she misses him. Meanwhile, a staff comes to take an important file, Anurag searches his table but does not find it and tells the staff that he forget it at home. Later on, he calls Nivedita to bring the file when she comes to office.
On the other hand, Komolika tells Nivedita that she wants to take the file and surprise Anurag and tells her not to inform him. Meanwhile, in the office, Anurag goes to attend a meeting and just then, Komolika comes to the office and waits for him in the cabin. The Manager comes and apologises on behalf of Prerna and later takes her to the meeting room where Anurag is there. Kasautii Zindagii Kay 2 Actress Erica Fernandes Captures Herself in Singapore but Her Weirdly Long Legs Are Distracting (View Pic)
Meanwhile, in the meeting, Anurag tells his staff that they should work hard for the progress of the company, just then Prerna comes there. Prerna's saree get stuck in the door lock and Anurag helps her in taking it out but tears the saree by mistake. Anurag apologises to Prerna and asks her to get the file, just then Komolika enters the room.
In the next episode, Prerna sees Komolika in Anurag's cabin, later Anurag  sees a photo of his and Prerna dancing together and questions Mohini and Moloy.