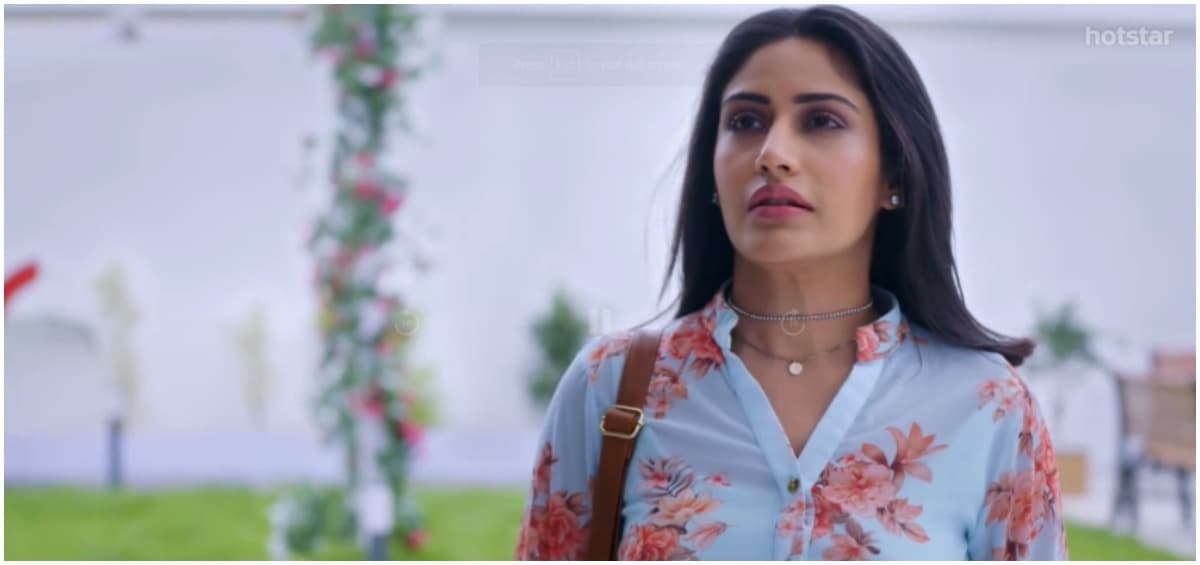 In the last episode of Sanjivani 2, we saw  Anjali attire stuns Vardhan while Sid and Ishaani admire one another. Later, Jignesh and Jessica's wedding rituals kick off with some dance performances. Tonight's episode starts with Jessica falls down, Ishaani (Surbhi Chandna) comes and helps her to stand up. Jessica says not to panic as she just fell down while dancing and nothing serious, all laugh and smile. Just then Juhi (Gurdeep Kohli) gets a message and she announces that the doctor from Houston is ready to take Jessica's case, Jessica is happy to hear it as she might get well soon and gets emotional. Sanjivani 2 October 11, 2019, Written Update Full Episode: Ishani and Sid's Romance Continues, While Dr Vardhan is Upset With Dr Anjali.
Meanwhile, Phillo is tensed as to how they will arrange for the money, Sid (Namit Khanna) says they will all try their best to fund for Jessica. Juhi assures Phillo that everything will be fine as everyone working in Sanjivani has funded for the operation of Jessica. Vardhan (Ronit Roy) gets furious seeing all happy and goes from there.
Later, Ishaani sees Sid dancing with another girl. Ishaani gets jealous of seeing them dance. Just then Rishab comes and asks Ishaani will she dance with him, they both dance. Sid gets jealous when he sees Ishaani dance.
Meanwhile, a nurse puts Mehendi on Jessica's palm. Sid comes and tells Jessica to take the injection as he knows why she falls down, Jessica tells him not to tell anybody otherwise all will get tensed. Sid injects the injection on Jessica and tells her to take care.
On the other side, Vardhan tells Rishab to do something so that all should remember the function. Meanwhile, Ishaani puts Mehendi on her palm, Sid watches her and smiles. Later Sid's uncle comes and tells that he will put Mehendi on his hand and writes something on his palm.
On the other side, Rishab comes to Shashank (Mohnish Bahl) and tells him to dance with Juhi for the happiness of Jessica, and requests them to dance. Anjali (Sayantani Ghosh) comes and says he cannot dance as his B.P. is high, but all force them to dance. Shashank takes Juhi's hand and dances with her. Anjali gets furious seeing them dance. During the dance Juhi again asks the same question, Shashank says the answer is with her only and does she thinks is this love.
In the precap, Sid sees his name written on Ishaani's palm and gets furious.