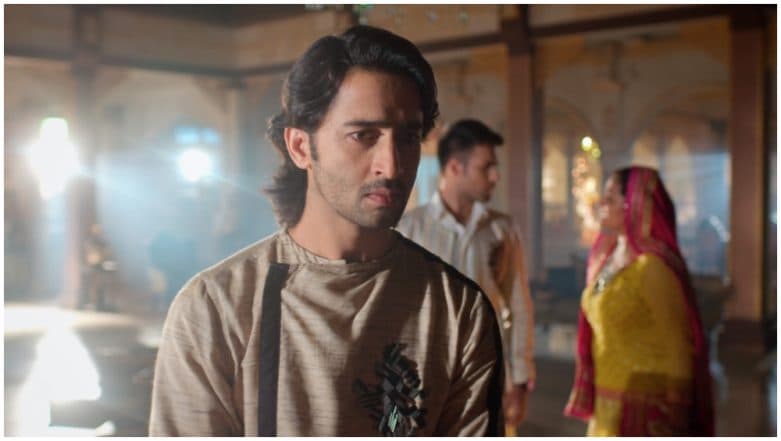 In yesterday's episode of Yeh Rishtey Hain Pyaar Ke we saw Kunal has a special surprise for Kuhu while Mishti does the unthinkable at the Haldi ceremony. Later. an enraged Varsha slaps her in front of everyone. Tonight's episode starts with Rajshree asks Mishti what is she saying, Mishti (Rhea Sharma) says let her tell everything and tells is not her sister and that Kuhu never treated her as her sister and that's why she hates her. She asks Kuhu to speak up when Varsha comes forward and says she knows Mishti did so much for Kuhu and helped her in Kunal's alliance also then why is she lying now. Yeh Rishtey Hain Pyaar Ke August 13, 2019 Written Update Full Episode: While Everyone Is Upset with Mishti and Kuhu Thinks That Her Sister Is Jealous, Abir Suspects Something Fishy.
Meanwhile, Mishti asks Kuhu to tell all the truth as no one is believing her. Rajshree says this means till now you two were acting to be a good sister in front of us? Kuhu breaks down and cries and tell Rajshree that she never wanted to hurt her or anybody that is why she decided to hide this fact from them all. Meenakshi tells Yashpal the bonds of relationship can be strong but if it gets collided with lies, again and again, the facts fall flat then and there. The Rajvansh's take their leave, Kuhu asks Kunal to stop when he says why did she hide this fact from him? Kuhu says nothing is more real than the fact that Varsha is my mother. Kunal says he told her always that never ever hide anything from him and leaves, Varsha asks Shaurya and Vishwambhar to do something to stop them. Yeh Rishtey Hain Pyaar Ke August 12, 2019, Written Update Full Episode: Mishti Decides to Follow Meenakshi's Instructions and Reveal Kuhu's Truth to the Family Fearing Abir's Revelation.
Vishwambhar walks on to Abir (Shaheer Sheikh) and puts his hand on his shoulder. Abir asks for some time and says he will be back soon with them and leaves by giving sight to Mishti ( aanku ku pyaar hai na track plays in the background)
All return in Rajvansh family whereas Abir is lost, Kunal feels sad to see Abir like that. He goes to Abir to comfort him, Abir hugs him and asks if he is okay? Meenakshi prays this bond to be intact whereas Parul watches everything from far.
Meanwhile, Abir asks Kunal will he marry Kuhu. Kunal says he is also confused as what should he do. Parul tries to make Kunal understand that Kuhu is a nice girl and he should think once before taking any decision. Later, Kunal tells Meenakshi that they have won but he worries about Abir, Meenakshi tells that he will be fine. Meenakshi tells Kunal not to lift Kuhu's phone and assures that he and Kuhu will not get married.
On the other side, Mishti is missing Abir and thinks even he didn't see through her and she can't even tell him the truth. Meanwhile, Abir is talking to Mishti's painting and thinks why did she lie to him about her and Kuhu? Meenakshi comes and tells she is worried for Kunal. Abir asks her if she is planning in any way to call off the wedding? He shares his thoughts regarding Mishti with Meenakshi and tells her that he is having a strange feeling that she is being misunderstood.
Parul here prays to God to show her path and express her wish to break the promise she took for the welfare of the family. She gets a sign and decides to disclose everything to Abir. Parul says she will not be silent anymore and wipes her tears and walks on. On the other hand, Kuhu comes to Rajvansh house to meet Kunal. In the precap, Abir hugs Mishti and asks her who is pressuring her for doing all these?