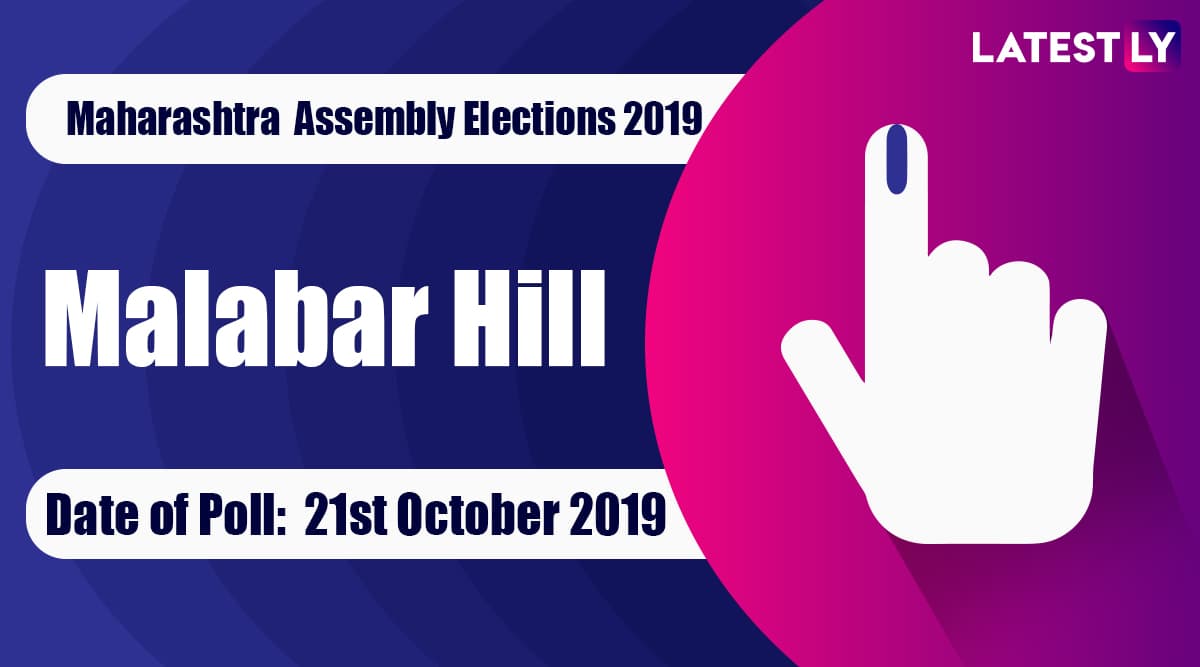 Mumbai, October 24: Mangal Prabhat Lodha of Bharatiya Janata Party (BJP), the sitting MLA of Malabar Hill Assembly Seat, has emerged victorious by winning with upto a margin of over 70,000 votes. Lodha, who represents BJP, was fielded against Heera Navaji Devasi of Indian National Congress (INC). According to details by the Election Commission of India (ECI), Lodha managed to bag 93,457 votes in the Maharashtra Assembly elections 2019.
The counting of votes for the Malabar Hill seat was held on Thursday along with other constituencies of the state. Polling for the Malabar Hill Assembly seat in Maharashtra was held on October 21 along with the other 287 seats. Maharashtra Assembly Elections 2019 Results Live News Updates: BJP Unlikely to Cross Majority Mark Alone, Shiv Sena Demands CM Post For Aaditya Thackeray.
Maharashtra, the biggest state in Western India, is considered one of the politically most crucial provinces in the country. The state witnessed a saffron surge in 2014, 15 years after being ruled under a coalition regime led by Congress-Nationalist Congress Party (NCP) combine. Maharashtra also houses the mega city of Mumbai -- considered to be the financial capital of the nation. Who Will Win Maharashtra Assembly Elections 2019? Here's What ABP News Opinion Poll Results Predict.
The new government in Maharashtra should be formed before November 9 because the current assembly expires on that day. Pollsters are of the opinion that the incumbent ruling alliance of Shiv Sena-BJP would return to power with a resounding mandate.
The main contest for the 288-member Maharashtra Assembly is between ruling Bharatiya Janata Party (BJP) -- which has allied with Uddhav Thackeray's Shiv Sena, and Sharad Pawar's Nationalist Congress Party (NCP) which is contesting the elections in alliance with Indian National Congress. In 2014 Maharashtra Assembly Elections, BJP secured 122 seats, while Shiv Sena clinched 63 seats. NCP managed to win 42 seats, and Congress could secure only 41 seats. Both Bahujan Vikas Aaghadi, and Peasants and Workers Party of India won 3 seats. Asaduddin Owaisi's All India Majlis-e-Ittehadul Muslimeen (AIMIM) won 2 seats, while Bharipa Bahujan Mahasangh clinched one seat.
According to the census 2011, Maharashtra's total population was 11.24 crores, which is expected to rise to 12.35 crores in 2019. The population of females in 2011 was 5.41 crores, while the male population was 5.82 crores. Considerably, Maharashtra forms 9.28 percent of India's total percentage. The average literacy rate of the state is 82.34 percent, while the female to male ratio (Census 2011) is 929.
| MLA Candidates | Party | Votes |
| --- | --- | --- |
| Vishal Sopan Gurav | BSP | 456 |
| Heera Navaji Devasi | INC | 21667 |
| Mangalprabhat Lodha | BJP | NA |
| Abhay Suresh Kathale | National Youth Party | NA |
| Arjun Ramesh Jadhav | Bhartiya Manavadhikaar Federal Party | NA |
| Mohammed Mahtab Akhtar Hussain Shaikh | Bahujan Mukti Party | NA |
| Mohammed Arshad Masood Akhtar Sayed | Aim Political Party | NA |
| Rajesh Jotiram Shinde | IND | NA |
| Shankar Gangadhar Sonawane | IND | NA |
| Satendra Singh | IND | NA |