It's Cannes time! The 2019 Cannes Film Festival, the 72nd edition of Cannes Film Festival (Festival de Cannes in French) is all set to take place from May 14 and last until May 25.  Cannes also attracts much interest from people in India as a number of star Hindi cinema industry, popularly known as Bollywood stars represent the country at the Festival de Cannes. For the first time ever, Priyanka Chopra Jonas will be walking the red carpet at French Riviera. Apart from this big debut, we will have a string of regular attendees in the form of Aishwarya Rai Bachchan, Deepika Padukone and Sonam Kapoor making dazzling appearances at the prestigious Cannes Film Festival 2019. We will look at the complete Cannes 2019 schedule with dates and lineup of all Indian celebs who are expected to walk the red carpet. Cannes 2019: What is Cannes Film Festival? Know History, Facts and Timeline of Festival de Cannes.
Apart from these Trideviyaan, there's more in store for us desi fans as well as national and international media. Get ready to watch the likes of Kangana Ranaut, Mallika Sherawat and Huma Qureshi at the Cannes 2019. But one name who is making a lot of buzz is that of television actress Hina Khan. The 31-year-old is all set to make her Cannes debut. We also have another beautiful actress making her debut. She is Diana Penty. Cannes 2019: Mila Jovovich, Natalie Portman, Eva Herzigova, Kristen Stewart - Celebrities Who Majorly Disappointed Us At The Red Carpet!
Cannes Film Festival, considered one of the 'Big Three' film festivals alongside the Venice Film Festival and Berlin International Film Festival, is ready to have another memorable season. It is also a major attraction for people in India. Celebs predominantly from Hindi cinema industry, popularly known as Bollywood have been making scintillating appearances year after year. Cannes 2019: Blake Lively, Deepika Padukone, Jennifer Aniston, Irina Shayk - A Look Back At The Best Looks The Red Carpet Has Seen So Far!
Without a doubt, Aishwarya Rai Bachchan remains India's biggest representative at the Cannes Film Festival. Since making her debut in 2002, the 45-year-old and 'world's most beautiful woman' has been making the country super proud at the festival held at the French Riviera. After Aishwarya, it is Sonam Kapoor and Deepika Padukone who have been regular attendees. Their stylish arrivals are highly anticipated always. Of course, then there are other celebs such as Kangana Ranaut who is also gearing up to make her second consecutive appearance with Cannes 2019. Let us look at the Cannes Film Festival 2019 schedule.
1. Aishwarya Rai Bachchan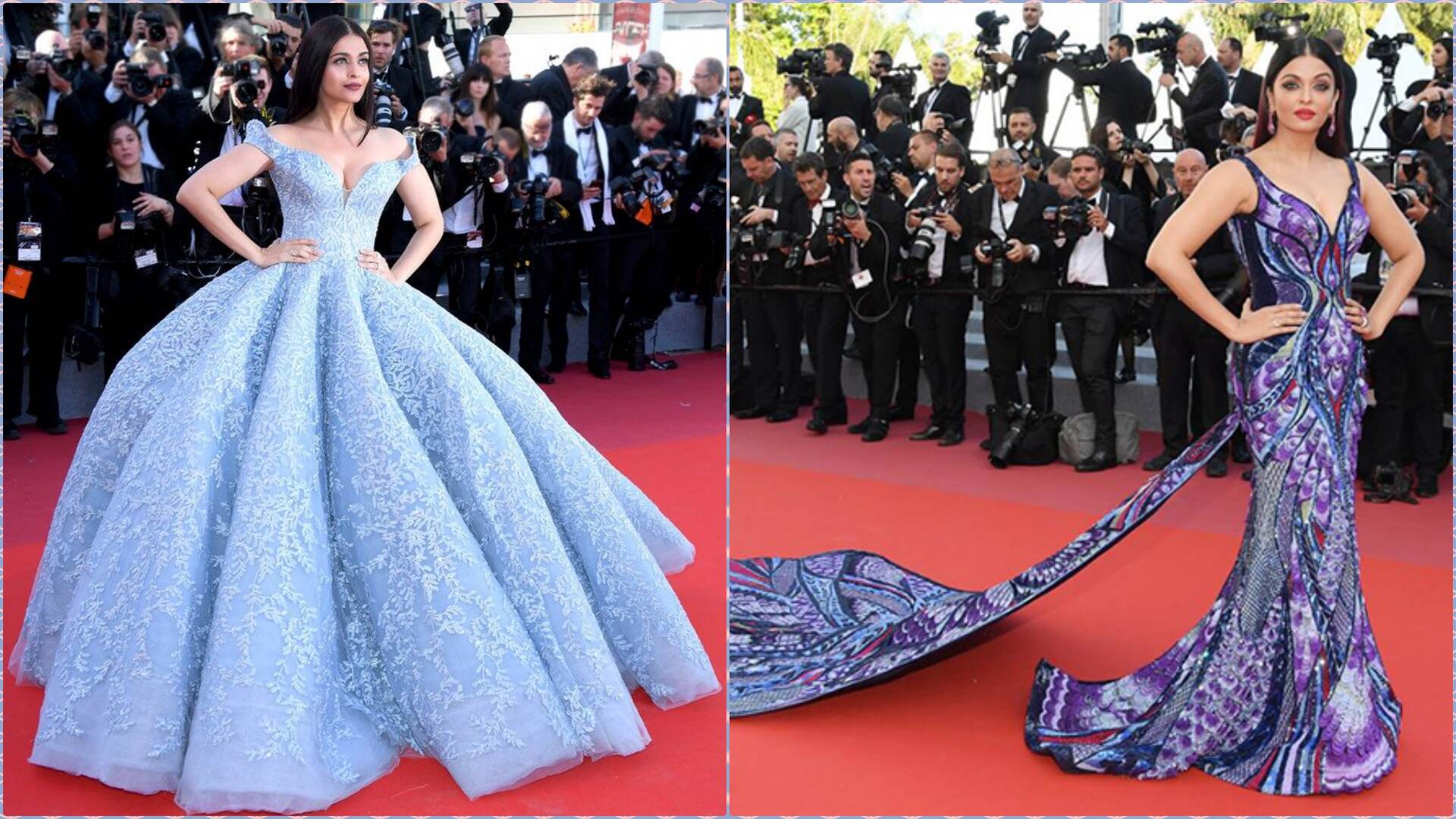 According to reports, Aishwarya Rai Bachchan is expected to walk the Cannes 2019 red carpet after May 19. The final dates are yet to be decided but do not expect the gorgeous woman to show up at the beginning of the film festival.
2. Deepika Padukone
She wowed us as 'Camp Barbie' at the recently held Met Gala 2019, and now DP is all set to floor us at the Cannes Film Festival. Deepika is expected to walk the red carpet on May 16. Dying to see Deepika Padukone have another unforgettable red carpet moment. Deepika Padukone at Cannes 2019: A Lookback at Indian Actress' Fashion Outings on the Cannes Film Festival Red Carpet.
3. Sonam Kapoor
The true-blue fashionista who made Indians fall in love with her fashion and style, Sonam Kapoor will reportedly walk the red carpet on May 20 and May 21. Last year, she made headlines with her mehndi-adorned hands.  Cannes 2019: When Sonam Kapoor Ahuja Made a Splash at the International Film Festival, a Look Back at Her Impeccable Style!
4. Kangana Ranaut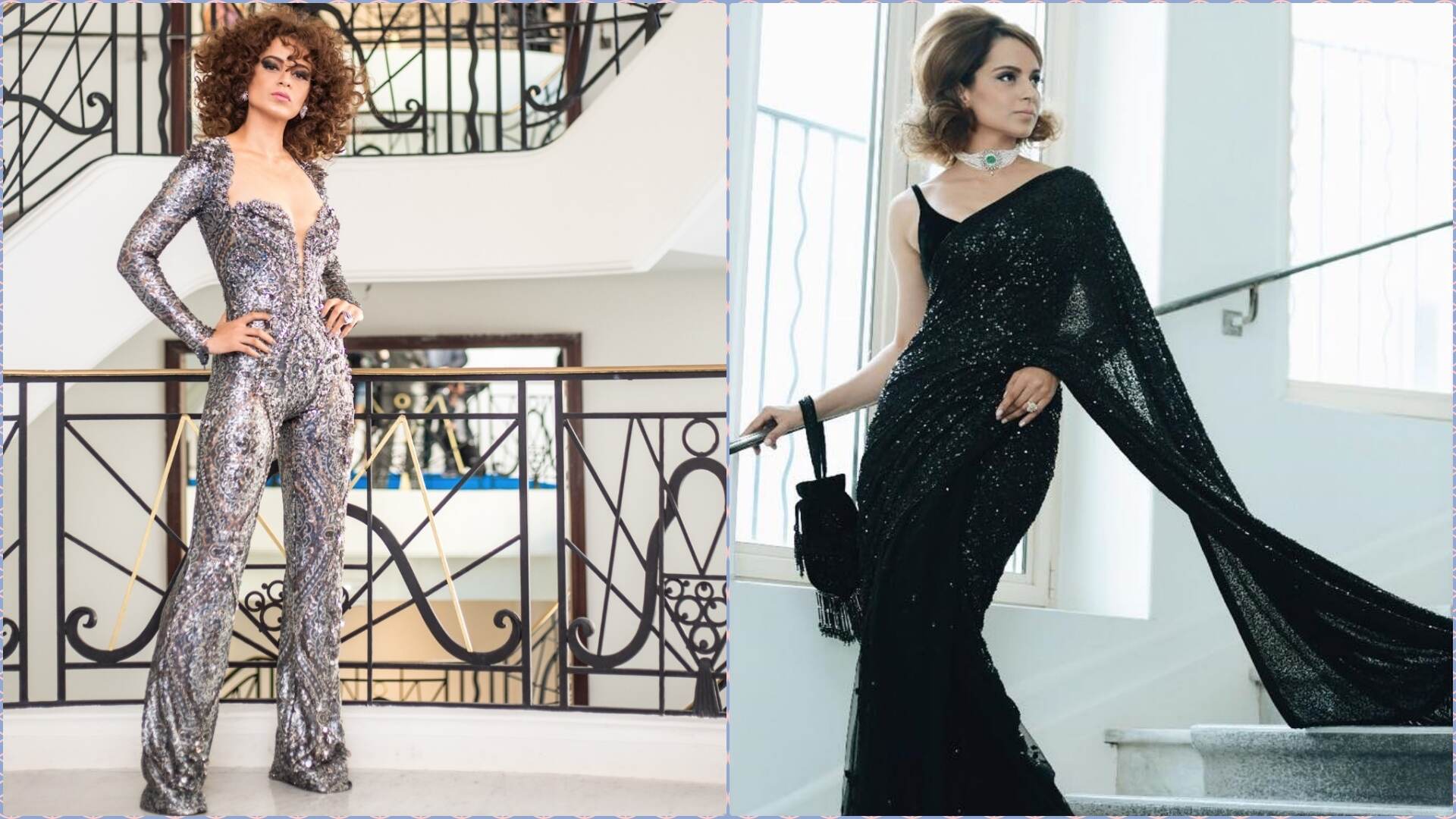 She had a hit and miss experience on her Cannes debut in 2018. And knowing Kangana's love for perfection, be prepared to be blown away by her sartorial choices. She was quoted saying, "Following an exhilarating debut last year at the Cannes Film Festival, I am looking forward to representing Indian cinema at such a prestigious platform with the global icon of luxury yet again. I made many lifelong memories, inclusive of both big and small moments." The Manikarnika: The Queen of Jhansi actress will travel to the French Riviera from May 16-18. Kangana Ranaut To Walk Cannes 2019 Red Carpet on This Date For Vodka Brand Grey Goose.
5. Hina Khan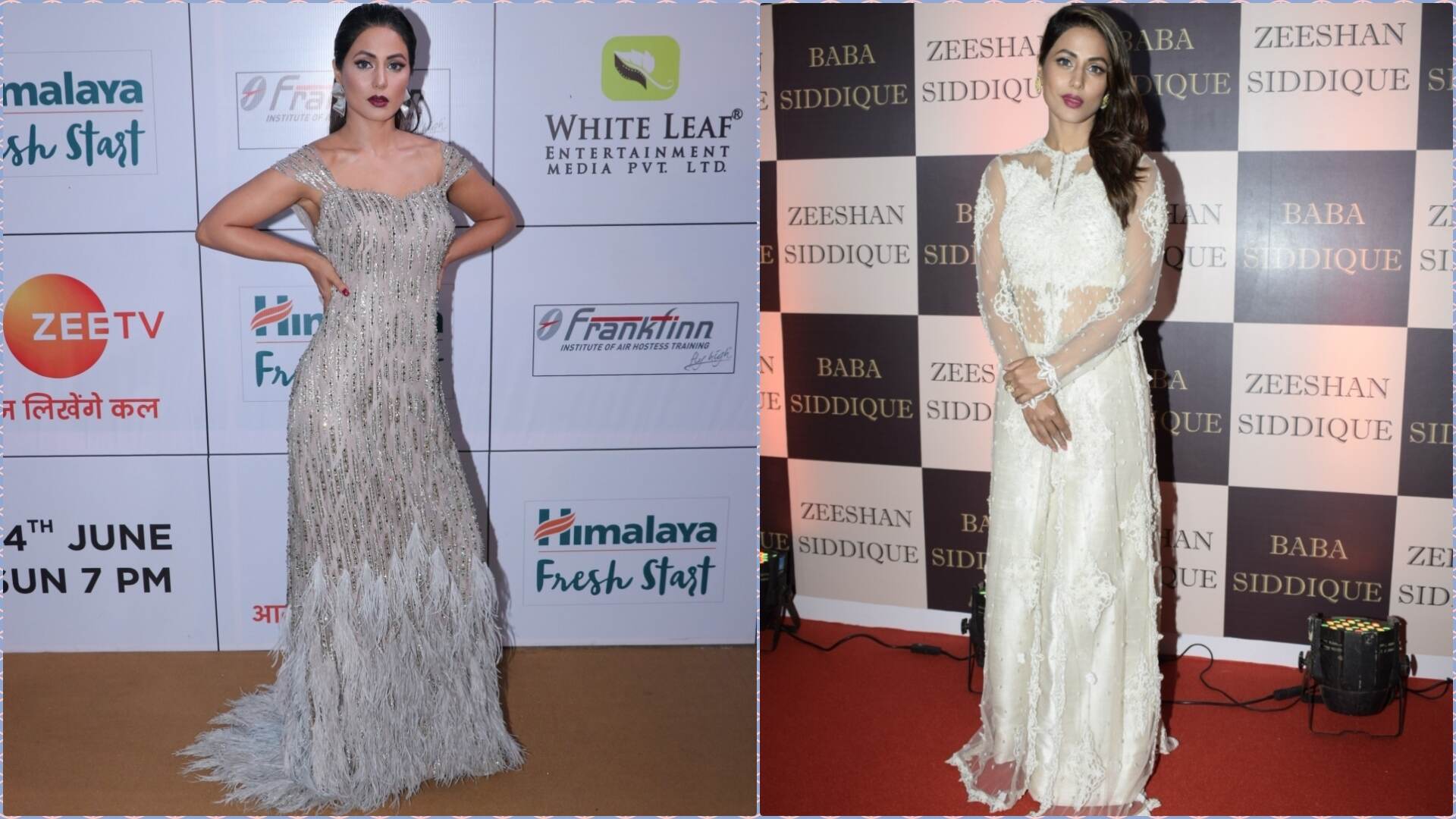 Kasautii Zindagii Kay's Komolika aka Hina Khan is all ready to make her big Cannes debut. "It's a huge honour. I have been following the Cannes Film Festival as a fan for years. Not only because of the red carpet, but more so because Cannes is the ground for some of the most path-breaking international content," Hina said in a statement. She will be attending the screening of her debut Bollywood movie Lines on May 17 and most likely walk the red carpet on the same day. Cannes 2019: Hina Khan is 'Restoring Her Energy' in a Sunny Paris by Posing in Front of the Eiffel Tower Ahead of the Film Festival - See Pic!
6. Diana Penty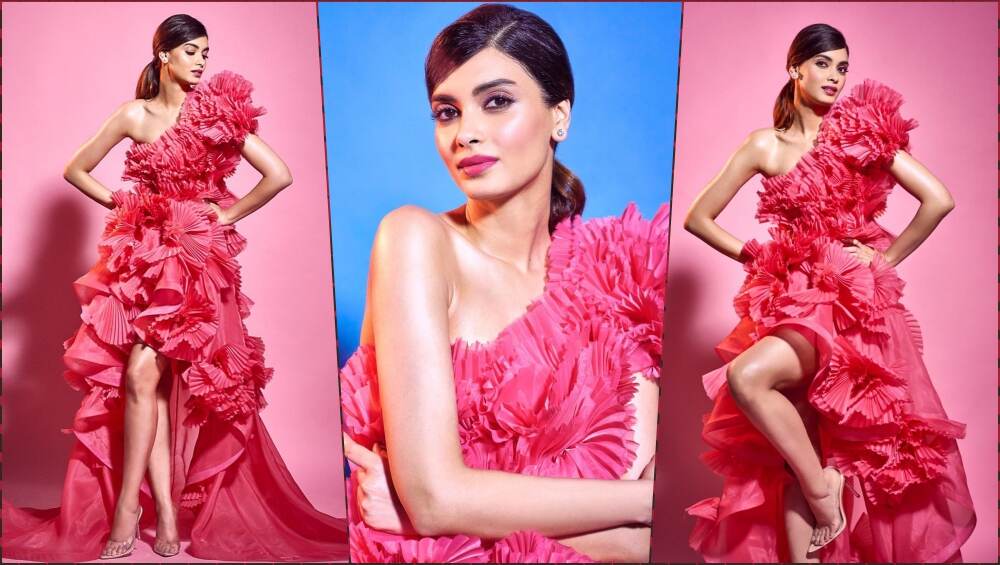 Actress Diana Penty will make her debut at the red carpet of the Cannes Film Festival, and she is thrilled about it. She will be a part of the film gala as part of an association with vodka brand Grey Goose, which is celebrating victories of Indian cinematic talent through its new global platform Live Victoriously. Diana Penty to Make Cannes Debut, Will Walk the 2019 Red Carpet for Same Brand As Kangana Ranaut.
7. Mallika Sherawat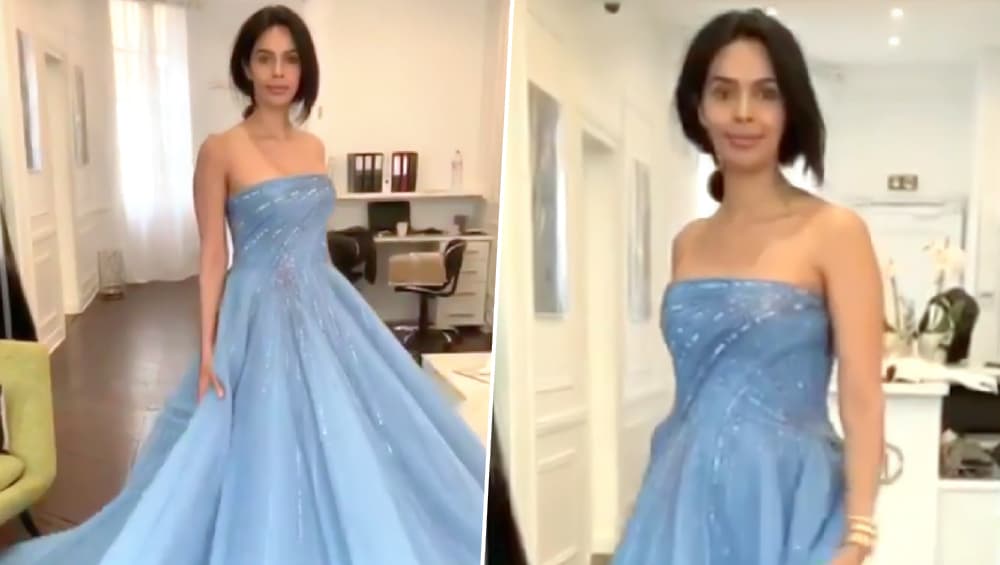 Amidst Aishwarya, Sonam and Deepika's presence, you may miss out but let us bring you another Cannes veteran. She recently showed off her preparation ahead of the Cannes Film Festival in an ice-blue gown by ace designer Tony Ward. Cannes Film Festival 2019: Mallika Sherawat is All Set to Sizzle in this Tony Ward Couture Gown - Watch Video.
8. Priyanka Chopra Jonas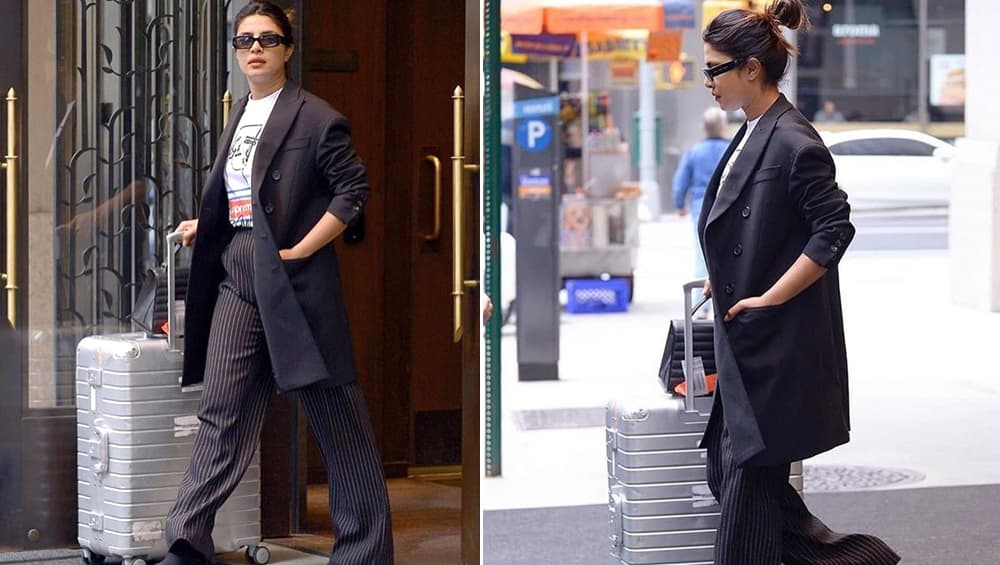 When stylist Mimi Cuttrell tagged Priyanka in her post "en route to Cannes. brb." on Instagram, fans got a little suspicious about her participation at the Cannes Film Festival. On Wednesday, pics of Priyanka heading off to Cannes were shared by her team's official Instagram handle. It is fully confirmed Priyanka is indeed making her Cannes debut this year. Priyanka Chopra at Cannes 2019: Desi Girl Is Set to Make Her Debut on the Red Carpet, Leaves For French Riviera (View Pics).
Cannes 2019: Dates For Aishwarya Rai, Deepika Padukone, Sonam Kapoor's Red Carpet Appearance
Apart from the above names, actress Huma Qureshi will also be attending the Cannes Film Festival. The 32-year-old Badlapur actress is expected to walk the red carpet on May 19-20. There are also reports of Katrina Kaif, who had attended Cannes once in 2015, making a return to the gorgeous event. But nothing is confirmed on this front.  We will keep you posted on everything on Cannes 2019, so stay glued to LatestLY.