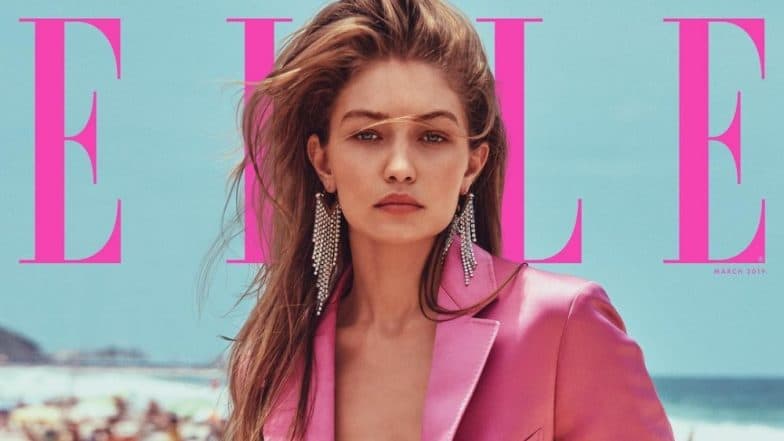 Every time Gigi Hadid has starred on the cover of a magazine, she has done amazingly well for herself! And well, we have obviously loved her ensembles. In the latest one for Elle USA, the supermodel has done it yet again. Keeping the tone of the cover as breezy and beachy as possible, Gigi has yet again proven that she is good at her job!
For the cover of Elle USA, Gigi donned a pristine fuschia hued wetsuit by Cynthia Rowley along with a Salvatore Ferragamo blazer. The look was completed with her wearing gorgeous Swarovski crystal earrings. There were a few more looks from inside the photo shoot where the model wore some extremely alluring beachwear. She sure made the pristine beaches of Rio look much better with her presence! You can check out the looks below.
Gigi Hadid on the cover of Elle USA - 
Gigi Hadid wearing a lovely bodysuit by Prada along with a Bulgari bracelet -
Gigi in a bodysuit and pumps by Saint Laurent, Anthony Vaccarello - 
View this post on Instagram
During the interview, while speaking of her privileges as Yolanda Hadid's daughter, Gigi reacted, "I mean, I understand it. I come from privilege, and I recognize my privilege. But because my mom was on a TV show [Bravo's The Real Housewives of Beverly Hills], people think that my whole childhood was fame. It absolutely was not. My mom was a model. She moved to the States when she was 16 to send money back to her family in Holland. My dad was a refugee and worked his way up in every way. I work hard to honour my parents."