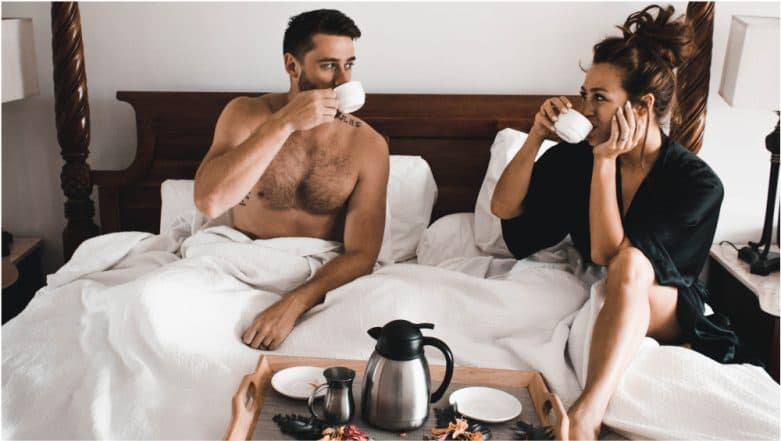 Hearing the word 'sex' raises ears no matter where you are. And people have sex not just for reproduction purposes but also for enjoyment and pleasure. But nowadays with our hectic lives and busy schedules, couples often go days without sex because they are too tired to think about it. To take a break from the mundane routine, why not book a room in a hotel? Science reveals that having sex in a hotel room is much better, and we couldn't agree more. There are several factors associated with couples experiencing the best sex of their lives in a hotel room. Whether you are married or unmarried, the excitement is the same when one enjoys intimacy in a hotel room. Are There Any Safe Places for Young Couples to Have Sex in Mumbai, Without Getting Caught on Camera?
The associations are endless of why sex is way better in a hotel room. The feeling of liberation from the everyday chores – children, work, stress, etc, an intimate and legit one-night stand can just rekindle the dying passion that has been buried because of other worldly affairs. What does science have to say? As told to Bustle, Dr Svetlana Kogan, life coach and holistic mind-body doctor, says, "Taking sex out of dull and routine setting such as one's bedroom at home, creates a new scenario, which is very positive stimulus for the brain. In response, the body secretes more endorphins, adrenaline and dopamine to this new adventurous setting." The Secret to Great Sex Life Could Lie in Your Bedroom Colour! Know Which Colours can Help Turn you On.
Even apart from having sex, just the idea of living in a hotel room, makes a person feel relaxed. You are under no obligation to clean up after the 'messy affair', no making the bed, no children crying or running around in the house and we could go on and on. Just a simple 'Do Not Disturb' sign will let you have a good staycation. You can leave your work, phone calls, bills and stress all behind and indulge in a great sex.
On top of the insane dopamine rush, you can treat and pamper yourself after the sex. Enjoy a cosy evening with your partner, go for massage sessions to relax, spend quality time in a bath tub and enjoy the exotic cuisine offered by the hotel. A single night at a hotel room will free you from the anxiousness and stressors of everyday life. Rekindle your love with your spouse and swipe that credit card and book a hotel room right away.