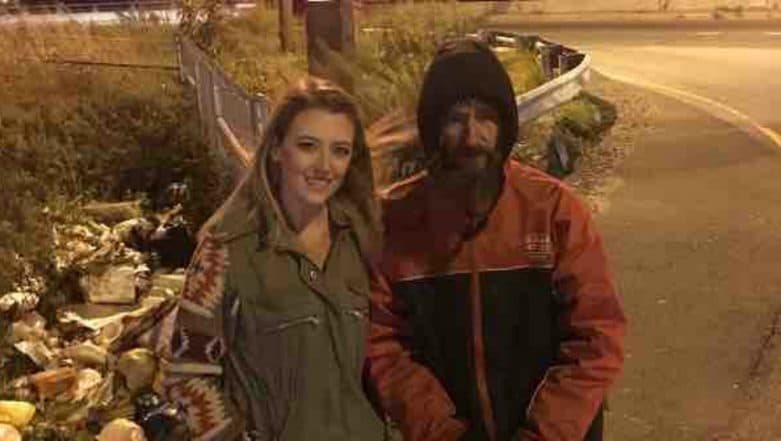 People who opened their wallet to help a homeless man from Philadelphia in viral GoFundMe campaign scam got their full refund back, GoFundMe spokesman said on Tuesday. The crowdsourcing website said that nearly 14,000 people who donated 400,000 dollars got their money back just in time of Christmas. This comes after Burlington County prosecutor Scott Coffina announced that story by Johnny Bobbitt, Katelyn McClure and her former boyfriend, Mark D'Amico is a "lie."It might seem too good to be true and unfortunately, it was," Coffina said. Philadelphia Couple Made Up Story About Homeless Man & Allegedly Scammed GoFundMe Donors Out of $400,000.
"All donors who contributed to this GoFundMe campaign have been fully refunded," said spokesperson from GoFundMe in a statement. "GoFundMe always fully protects donors, which is why we have a comprehensive refund policy in place," he further added. Happily Married Texas Couple Planning Divorce to Fund Daughter's Health Care Costs.
The story that prompted the donations: Katelyn McClure, a young woman found herself stuck in Philadelphia after she ran out of gas. Being cashless and scared, she claimed to be approached by a homeless man, Johnny S. Bobbitt who gave her 20 dollars to buy gas. Later the woman visited the same spot to repay him and they became friends. McClure then started a GoFundMe campaign to raise money for Bobbitt.
As the story went viral, people began to contribute, around 14,000 people gave donations so that Bobbitt can start a new life. Meanwhile, McClure and her boyfriend, Mark D'Amico, also offered their help to Bobbitt. But sadly, it was all scam!
Later, Bobbitt claimed that he is still homeless and McClure gave him very little of the funds reserved for him. Later, NBC Philadelphia reported that the couple made up a story to raise money for themselves. McClure and D'Amico claimed that they were withholding funds due to Bobbitt's addiction, while, he claimed that he was kicked off when he asked for the amount.