Our jaws dropped to the ground on learning the amount of money Karl Lagerfeld's pet cat Choupette Lagerfeld could possibly inherit following his death. Lagerfeld, the art director of Chanel passed away on February 19 following weeks of illness. As the fashion world mourned the death of an icon, rumours suggesting a high possibility about his white-haired Birman ‌inherting his fortune worth $200 Million started doing rounds.
Last year, Lagerfeld in an interview with Numéro said that Choupette would be an heiress to his vast fortune. Lagerfeld said, "Don't worry, there is enough for everyone." Other than inheriting Karl's wealth, Choupette which means 'sweetheart' in French is rich by herself. The feline has nearly 250,000 followers on Instagram and has made quite a lot of money by her appearances in advertisements. Karl Lagerfeld's Cat Choupette Could Own His $200 Million Fortune? Know 5 Interesting Things About This Rich Feline That Would Make You Jealous.
The cat had been the ambassador for French carmaker Opel and had her own makeup line for Shu Uemura, according to Le Figaro. There are also two books written on her. Lagerfeld had said, "She has her own little fortune, she is an heiress. If something happens to me, the person who will take care of it will not be in misery. She's a rich girl!" Karl Lagerfeld Once Helped a Little Girl Dress Up As a Box! Story of Chanel Creative Director's Kindness Goes Viral.
Choupette with her daddy!
View this post on Instagram
However, Choupette is not the only rich pet animal, from cats, dogs to even a hen, the world is no less of millionaire animals. According to 2018 Rich Pet List, here are five richest pets from around the world:
1. Gunther IV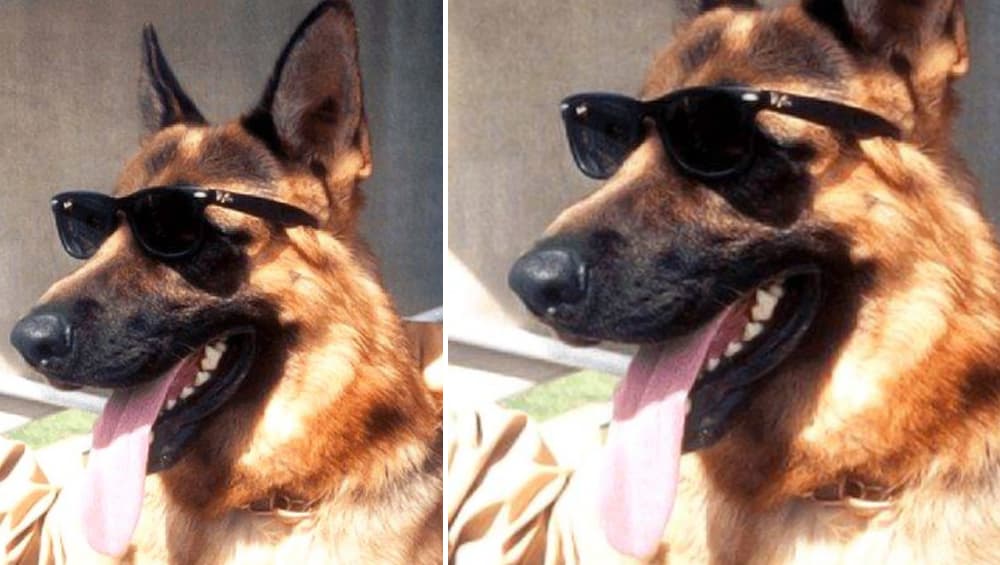 Gunther IV, a German Shepherd from Germany has a net worth of $375 million. He inherited the money from his father Gunther III who inherited $80 million from his countess Karlotta Liebenstein in 1992. Gunther IV has his own personal maid and a butler. Other than owning houses in Italy and the Bahamas, in 2000, he also became the owner of pop singer Madonna's former Miami Beach mansion that costs USD 7.5 million.
2. Grumpy Cat
View this post on Instagram
Grumpy Cat, popular on social media has a net worth of $99.5 million. While its real name is Tardar Sauce, the cat got named as Grumpy Cat for its permanent 'grumpy' expression. Pictures of the cat went viral in 2012 following which its popularity rose. Soon memes and jokes on the cat's expression flooded the internet. Her popularity gave rise to a movie based on her life called Grumpy Cat's Worst Christmas Ever. Cuteness Alert! On International Cat Day 2018, Look at Some Top Followed Cats on Instagram.
3. Olivia Benson
View this post on Instagram
Pop singer Taylor Swift's cat Olivia Benson ranks third on the list. The Scottish Fold that often appears on the singer's social media handles has a net worth of $97 million. She has appeared in advertisements of Diet Coke and Keds shoes and is quite popular among Taylor's fans. Cat Shares Some Fitness Goals While Doing Sit-Ups Underneath a Car! Watch the Cutest Workout Video.
4. Sadie, Sunny, Lauren, Layla and Luke
View this post on Instagram
Media mogul Oprah Winfrey has promised to leave $30 million for her five dogs in her will. Golden retrievers Luke and Layla, cocker spaniel Sadie and springer spaniels Sunny and Lauren often finds a way into Oprah's social media handles, giving us a glimpse of their pampered lifestyle. Meet Remus, a Dog Which Responds to Harry Potter Spells! Watch Cute Video.
5. Gigoo
View this post on Instagram
A chicken holds fifth place in the list of rich animals of the world. Gigoo, a hen in the United Kingdom has a net worth of $15 million. The hen was owned by British multi-millionaire publisher Miles Blackwell who left the fortune to the chicken.
While these are the five richest cats in the world, the list doesn't end here. Top 35 richest pets in the world include a parrot, tortoise, monkey, cow, chimpanzee and even a bear. Of which the least is inherited ($1,500) by a dog named Peanut in the USA. Animals, especially cats and dogs owned by celebrities are quite popular on social media. Facebook CEO Mark Zuckerberg and his wife Priscilla Chan's dog Beast has over twenty lakh following on social media. In Bollywood, pets of actors like Alia Bhatt, Anushka Sharma, Priyanka Chopra are quite well known among fans and followers.