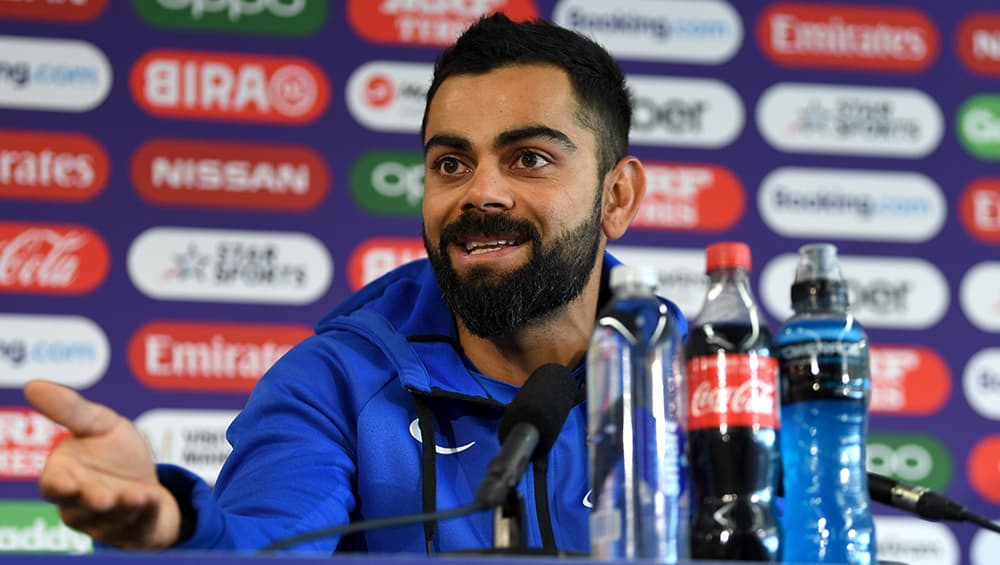 Indian skipper Virat Kohli is an ambassador of fitness and has inspired many of his fans to keep their body in good shape. The batting juggernaut is known to follow a very strict diet and generally takes gluten-free food. However, Kohli has revealed that he rewarded himself a food feast after playing a match-winning knock of 235 runs against England in 2016. Post the encounter, Virat decided to have a cheat day as he ate "chicken burger, a big plate of fries and chocolate shake." Virat also said that Shanker Basu, the then fitness trainer of the Indian cricket team, advised him to enjoy the meal as his body needed it. Virat Kohli on Anushka Sharma-Farokh Engineer 'Tea' Row: Her Name Dragged to Sensationalise Stories.
In the fourth Test of the series, Kohli scored 235 runs in humid conditions of Mumbai and India to a victory by an innings and 36 runs. In an interview with India Today, the number-two ranked Test batsman said that he was "cooked" after that knock and was focusing on bananas and water and a little bit of dal-chawal. However, Basu told him that he can eat anything he like and thus he decided to have a cheat day. Virat Kohli Admits Getting Affected By Failures and Hates Losing!
"So Basu sir told me, 'tonight, you can afford to eat anything you like,' but even then I ordered - and I was eating meat that time - I ordered a chicken burger, I took off the top bun - I couldn't stop myself - I said, okay, one piece of bread is okay, not two, but then I had a big plate of fries and then I had a chocolate shake along with that, because I knew, my body needs it.
Recently, Smith also revealed that he awards himself with a chocolate bar after playing a good knock. On the other hand, Virat has transformed himself a lot in recent years and often posts his fitness videos on Instagram and Twitter. The Indian stalwart is known to be one of the fittest athletes in the World and his running between the wickets can challenge the best of fielders. As of now, Kohli is preparing for the T20I series against West Indies where India will play three T20Is and as many ODIs.