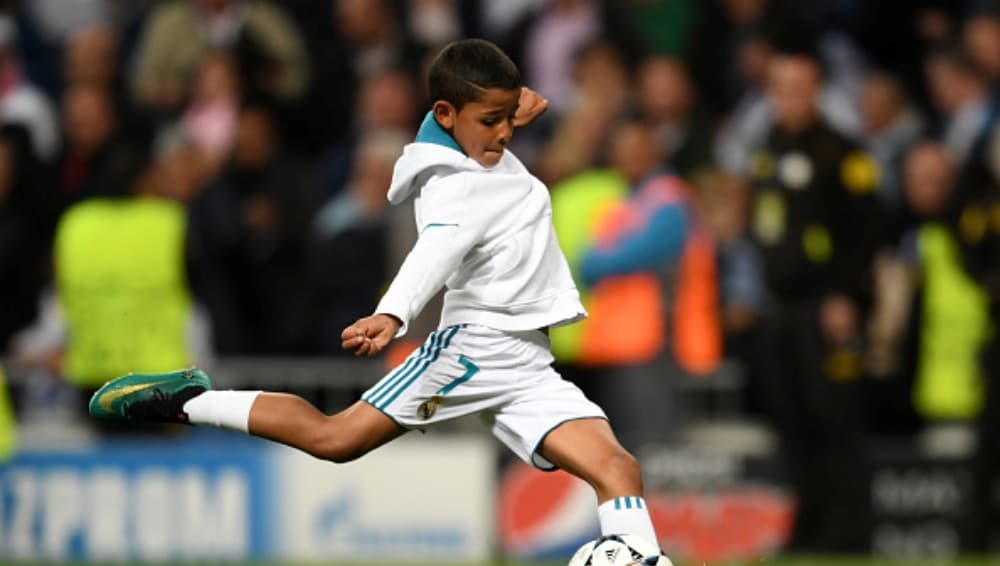 When we talk about Cristiano Ronaldo's son Cristiano Ronaldo Junior, there's only one statement we can come up with, "Like father like son." One many occasion CR7 Junior has awed us with his football skills. Each of his videos has gone viral and it wouldn't be wrong to say that the world would witness a great footballer in the next few years. Now, here's another picture that is making rounds on social media where CR7 Junior is seen posing with his teammates after winning the Sotto L'Albero Trophy. Cristiano Ronaldo Junior Wins Best Striker Award for Juventus Under-9s (See Pics)
Prior to this, the nine-year-old was in the news for winning the Best Striker Award for Juventus and had won the Cavour Trophy. Ronaldo Junior had scored 58 goals in 28 matches and 18 assists which led him to bag the accolade for Juventus. The youngster moved to Turin along with his father in July 2018 and since then has trained in the youth academy. In fact, in one of the videos which went viral online on social media, the youngster netted a superb goal while sweating it out in the backyard of his house. For now, check out the picture below:
Even Cristiano Ronaldo is all praises for his son and during an interview had also said that he does not like losing and hopes that the kid grows up to be like his dad. "He says he is going to be better (than me), but I think it's difficult. I am very happy to have scored, for him too. He is playing for Juventus and adapting really well, it has been easier for him than for me," had said CR7.