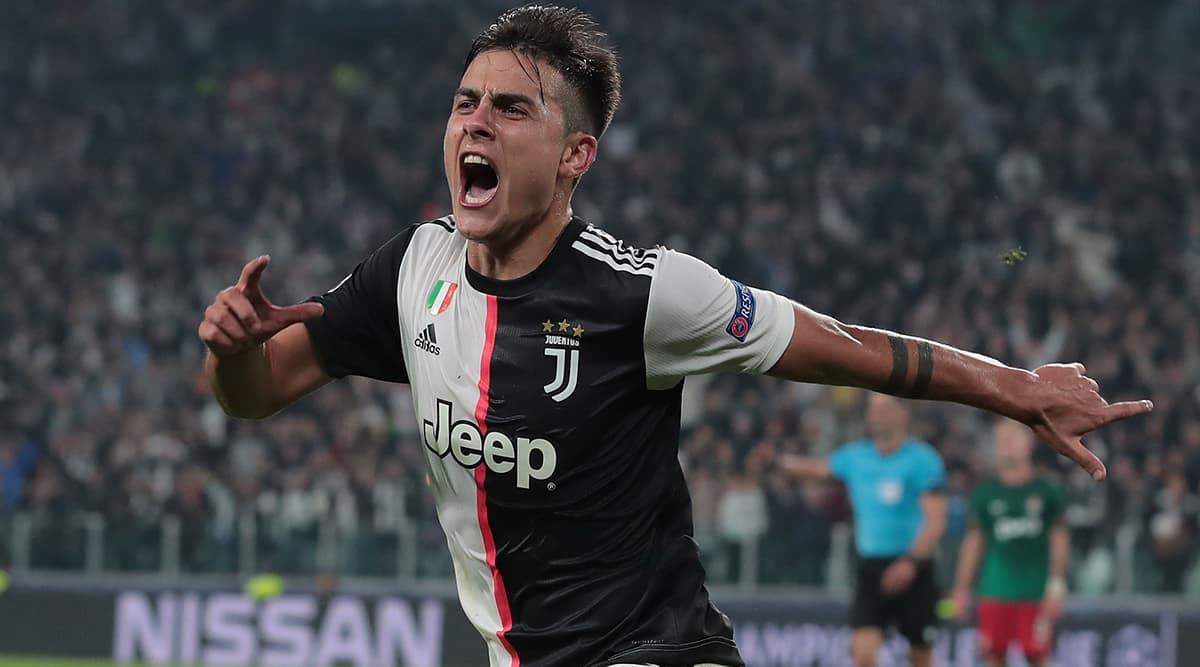 Cristiano Ronaldo made a comeback into the game against Atletico Madrid in the Champions League 2019-20 game. But the Juventus star could not score a goal in the match. It was Paulo Dybala who stole the thunder and netted a goal at the 45th minute of the game. Juventus coach Maurizio Sarri was quite surprised with the goal. After the match, Juventus boss spoke about the goal and said he scored a goal from the angle that nobody would advise him to. Paulo Dybala Goal Video Highlights: Juventus Striker Scores Stunning Free Kick Against Atletico Madrid in Champions League, Twitterati Hail Argentine. 
While speaking to the press he applauded the striker and said that he scored an extraordinary goal. "The first thing that a coach says in that situation is, what the f*** are you shooting from over there?' And therefore what he did was extraordinary. He applause was owed to him, for the performance but also for the technical skill which was extraordinary," said Sarri during the conference. Now, check out the goal which went viral.
One emoji to describe THAT match-winning free-kick from @PauDybala_JR? 😛#JuveAtleti #JuveUCL pic.twitter.com/kQIi16qRwn

— JuventusFC (@juventusfcen) November 26, 2019
While speaking about Dybala he said that the striker is world-class and is in a very positive form. Talking about Champions League 2019-20 points table, Group D, Juventus stands on number one of the table with 13 points. Out of the five games played by the club, Juventus won four and one of them ended. Atletico Madrid stands on number two with seven points. Out of the five games played by the team, Madrid won a couple of games and lost an equal number of games. One of them ended with a draw.