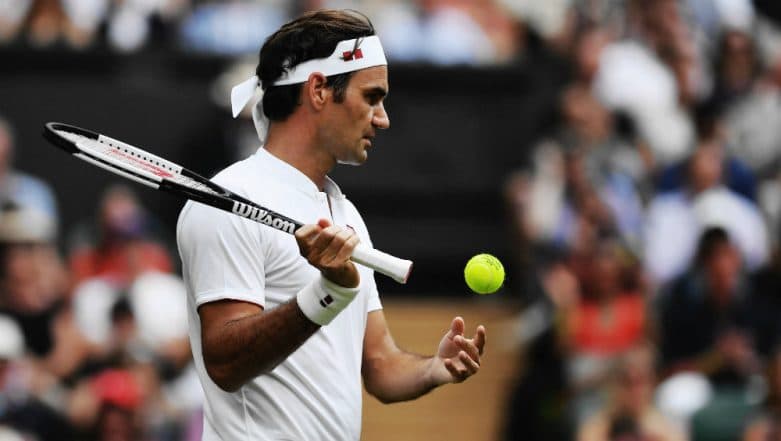 Wimbledon, July 7: Defending champion Roger Federer breezed into the fourth round of Wimbledon tennis championships with a 6-3, 7-5, 6-2 victory on Friday over Jan-Lennard Struff, winning a record-setting 175th career match on grass in the process.
The 36-year-old Swiss defending champion, who eclipsed a mark long held by American great Jimmy Connors, has now won 29 consecutive sets at Wimbledon dating back to the start of last year's tournament, reports Efe.
Federer jerked the 64th-ranked German around the court throughout the one-hour, 34-minute match, taking advantage of his edge over his 1.96-meter (6-foot-5) opponent in the mobility department.
Struff had 31 net approaches compared to Federer's 14, but the Swiss' winning percentage on those points was far superior - 93 per cent to 52 per cent. Struff was competitive for most of the second set, but Federer took a stranglehold on the match by breaking serve in the 11th game of that set and serving it out a play later.
Federer, who is trying to increase his record haul of Wimbledon men's singles titles to nine, will next take on 22nd-seeded Frenchman Adrian Mannarino. Mannarino edged Russian Daniil Medvedev 6-4, 6-3, 4-6, 5-7, 6-3 Friday in three hours and 12 minutes.