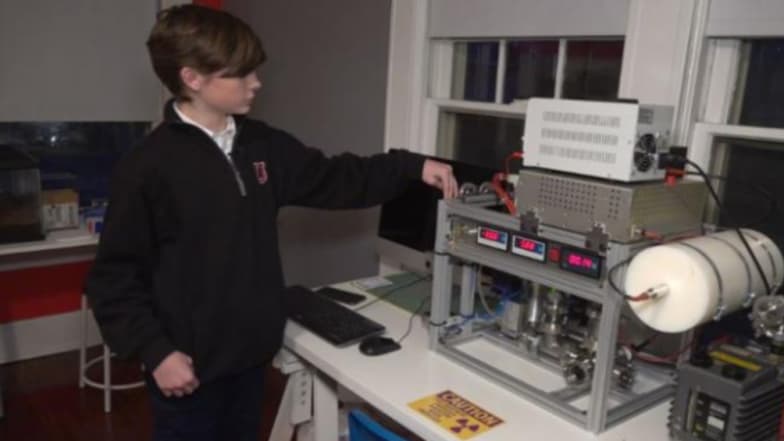 Tennessee, February 24: A 14-year-old boy from Memphis, Tennessee in the United States has managed to build a successful nuclear reactor in his bedroom. Notably, with this Jackson Oswalt has become the youngest person to build a functioning nuclear fusion reactor. According to reports, Oswalt managed to finish the project by finding parts in eBay when he was just 13-year-old. Chinese Girl Buys a Robot to Do Her Homework and She Can Enjoy Holidays; Mother Destroys It! Ouch.
Jackson told Fox News: "The start of the process was just learning about what other people had done with their fusion reactors. After that, I assembled a list of parts I needed. [I] got those parts off eBay primarily and then often times the parts that I managed to scrounge off of eBay weren't exactly what I needed. So, I'd have to modify them to be able to do what I needed to do for my project." Robot Probes Radioactive Fuel at Japan's Fukushima Plant.
To focus on his project, Oswalt converted his bedroom into a functioning lab. Jackson's parents supported his work and financed around 10,000 dollars over the course of years. Jackson's dad, Chris, said he allowed his son to work on the project only after ensuring his safety. Meanwhile, Fusion power is a power generation by using nuclear fusion reactions to produce heat for electricity generation. In the process, two atomic nuclei combine to form a heavier nucleus and release energy.
However, Oswalt's work remains sceptical as it is not verified from an official organisation and until its published in an academic journal.