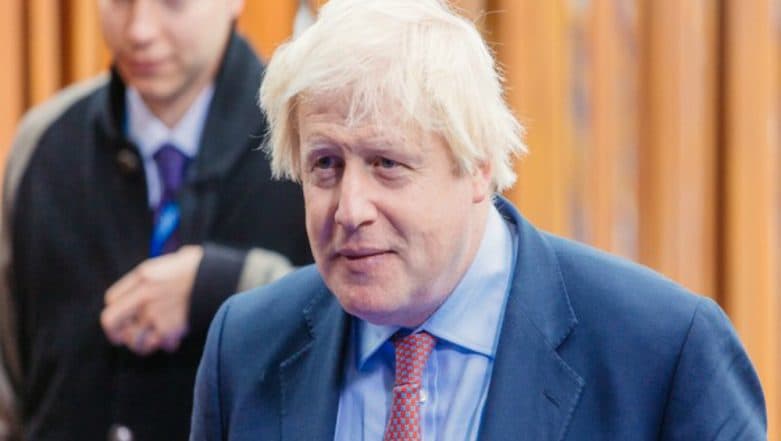 London, June 13: Former Foreign Secretary and one of the key campaigners of Brexit ahead of 2016 referendum, Boris Johnson, has won the first round of UK leadership vote. Analysts in Britain have predicted him to emerge as the likely successor of Prime Minister Theresa May, who has stepped down and playing interim role.
In the voting held among Tory lawmakers, Johnson got 114 votes, whereas, his nearest rival Jeremy Hunt received 43. Environment Secretary Michael Gove, who is also in the fray, received support from 37 MPs of the ruling Conservative Party. There were seven other other candidates as well, who received minuscule support. How to Contact Theresa May? Trends on Google After UK Prime Minister's Speech on Her Resignation
In the second round of leadership vote, only Johnson and Hunt would be available as choices before the Tory lawmakers. The winner would be appointed as the chief of the Conservative Party and the new Prime Minister of United Kingdom.
The rejig in leadership was necessitated after backbenchers of Tory legislative group expressed no-confidence in May's handling of the Brexit row. Her Bill, to pull the nation out of the imbroglio, has been rejected four times by the House of Commons.
The repeated rejected of her proposed Brexit Bill forced May to resign. Johnson, who had walked out of May's Cabinet last year citing differences over the handling of Brexit, is likely to succeed her.
Johnson has promised to leader UK out of the European Union by October 31, "with or without a divorce deal".
According to Brexit-backing ex-Conservative leader Iain Duncan Smith, Johnson "is the most likely to deliver on the requirement to leave the EU" by the deadline set by the Union.