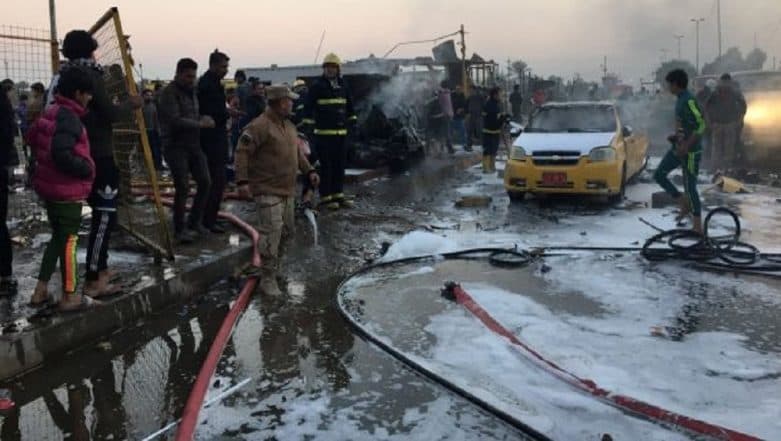 Manila, July 31: Six people, including a soldier and four militiamen, were killed on Tuesday when a powerful bomb apparently rigged to a vehicle exploded in the southern Philippines island of Basilan. A military report said the attack occurred at 5:50 a.m. local time in a village in Lamitan City on Basilan, an island province off Mindanao.
The incident report said a "white van" was detonated at a military checkpoint in Colonia village in Lamitan City. "While troops were conducting an ocular inspection, the van suddenly exploded which resulted (in) the death of one soldier and four (militiamen) and wounding of two other militiamen," Xinhua quoted the report as saying.
The military said the Abu Sayyaf militants may have been behind the attack. Abu Sayyaf Group is a small, violent, and faction-ridden jihadist groups that operate in the western fringes of the southern Philippine island of Mindanao and on the Sulu islands extending from Mindanao. They are notorious for carrying out bombings in the southern Philippines.
The group has pledged allegiance to Islamic State and has carried out kidnappings for ransom of both foreigners and Filipinos.
Authorities said the group, which was set up in the 1990s, is thought to be holding a number of hostages which they keep in the jungles of Basilan and Sulu, their stronghold. The Abu Sayyaf helped the Maute militants in attacking Marawi City in May last year, triggering a five-month fierce battle that left more than 1,200 dead.