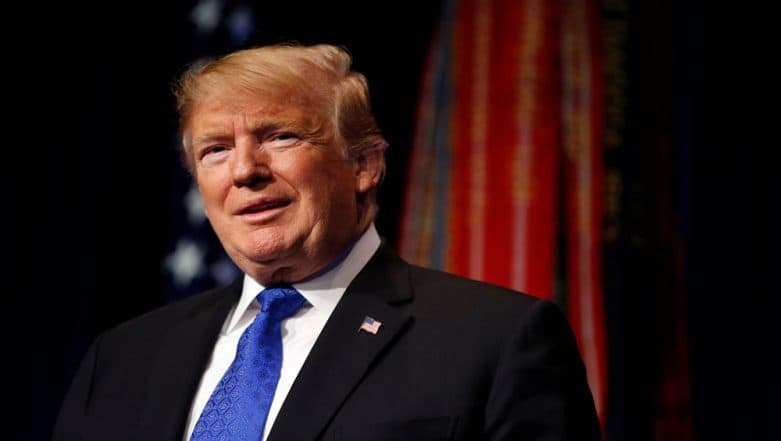 Toronto, April 8: A day after Democrats sent of a letter to the U.S.'s Internal Revenue Service requesting US President Donald Trump personal and business tax returns, the White House Chief of Staff Mick Mulvaney has said, "This is not going to happen and they know it."
While speaking to Fox News, Mulvaney accused the Democrats of indulging in a political hit job by writing to the IRS demanding the US President's tax returns. The chair of the House ways and means committee, Richard Neal, this week asked the Internal Revenue Service to provide Trump's personal tax returns and the returns for some of his businesses from 2013-18.
The Democrats are within the law to request for Trump's tax returns according to a 1924 statute that says 'the treasury "shall furnish" them when requested'. It does require for a review to be conducted in "closed executive session" if the returns are provided without the taxpayer's consent. Read: Is U.S. President Donald Trump a Tax Fraudster? A 14,000 word NYT Report Says He Is
But the White House acting chief of staff is using the law that governs the IRS to say that the Democrats will "never" see Trump's tax returns. Mulvaney said the law provides narrow exceptions for lawmakers to review tax returns but Democrats "knew they are not going to get [Trump's] taxes". "They know what the law is," he said. "They know that one of the fundamental principles of the IRS is to protect the confidentiality of you and me and everybody else who files taxes. They know that.
"They know the terms under law by which the IRS can give them documents but a political hit job is not one of those reasons."
There is no law requiring Donald Trump to furnish his tax returns but he is one of the first presidents in recent history to not do so. At various times, he has provided different reasons for not releasing his tax returns – following his election win, he said his filings were too complex for people to understand and more recently he said that he will not release returns because he is under audit.