As a schoolgoer, Aamir Khan admired Amitabh Bachchan and was completely awe-struck by Big B's towering on-screen persona. It is quite strange as indeed unfortunate that the two powerhouses of exceptional talents never worked together before uniting for Thugs Of Hindostan. And now, even as a co-star, Aamir Khan is still awkward in the presence of India's biggest superstar. "Mr Bachchan's humour is very dry. You don't know when he is laughing at things and when he is damn serious about them. So one doesn't know how to respond to his expressions. I fear that if I laugh at his wisecracks and what if the witty remarks are not meant to be laughed at in the first place and what if he meant them in all seriousness. So I wait. If he smiles, then I smile too. And even if I laugh, I am always conscious and questioning- when should I stop so that I don't go overboard," Aamir Khan explains his dilemma on a balmy Sunday afternoon at his Bandra residence as LatestLY decides to quiz the star on everything seriously filmy if not exactly frivolous.
So how did Aamir manage to quiz Big B on the latter's cult reality show Kaun Banega Crorepati? Was it staged? One wonders. "Oh, that was not planned at all. It just happened on the move with absolute spontaneity. And I was game for it," answers Aamir with a lopsided smile. The glint in his honey-hued eyes is unmistakable, and the admiration, as well as the respect he has for Bachchan, is palpable.  So what difference has Aamir noted, if at all he has, consciously or otherwise, in Big B the supernova who has seduced an entire generation with his charisma, Big B the unmatched host of KBC and now Big B the co-actor? we ask. " Have you seen my episode of KBC? My equation with him (Amitabh Bachchan) is exactly what you have seen on the show. I think he is just incredible," responds Aamir before dishing out another predicament he faced while operating with the 76-year-old veteran on the sets of Thugs Of Hindostan, the duo's forthcoming release. Thugs of Hindostan: Aamir Khan's Firangi and His Donkey Will Guide You Through Traffic on Google Maps! Ready to Follow Mr Perfectionist?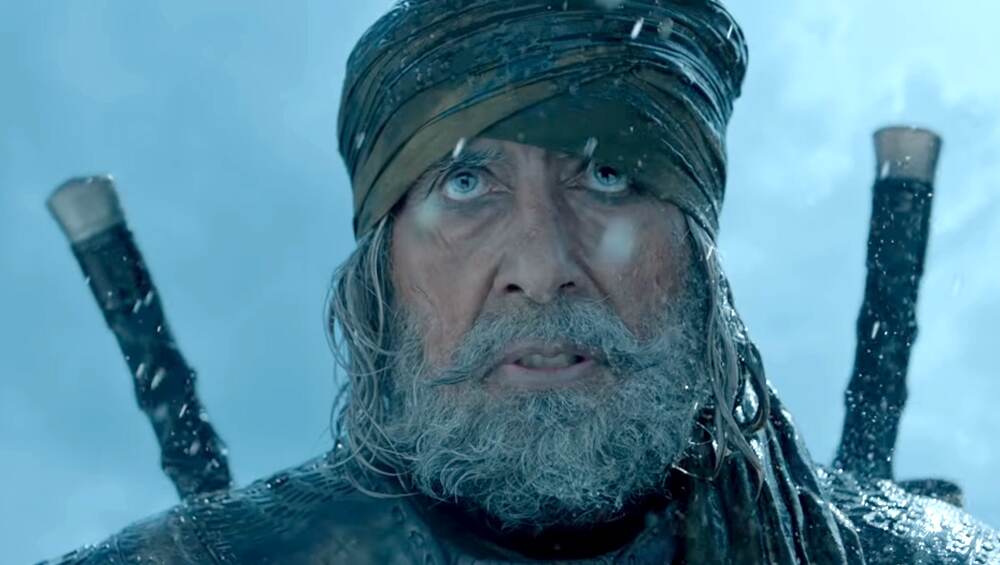 "I don't know if I could smoke when he was around. I tend to smoke when I have a long conversation with anyone. So I had to know if it was 'OK' to puff on when he was on the sets," elaborates Aamir like a fifteen-year-old who has just been yelled at and has been warned sternly for drawing on. "So I called up Shah Rukh (Khan) since he has worked with Big B before. And I was like-hey Shah, Is it fine to smoke in front of Mr Bachchan? Have you smoked in his presence? And Shah Rukh was like-Yes! I Have. I do.  But then I was like- but Shah, have you ever asked Mr Bachchan if it was alright to smoke when he is around? And Shah Rukh said no! actually, I never asked him that! So clearly, Shah Rukh's answer helped, you see (pun intended.) But later, Big B found out, via a common friend, that I was enquiring about this dilemma (smoke or not to smoke)," explained Aamir only to add that Bachchan maintained that he was not OK with Aamir smoking around him not because he has any problem with it, but he believes that it is not good for Aamir's health! Zero vs Thugs of Hindostan Trailers: Shah Rukh Khan's Film Does This One Thing RIGHT Over Aamir Khan's, And The Secret is Katrina Kaif
It is quite remarkable for a star of Aamir's stature to give the detailed account of that 'smoky' affair, clearly indicating how lightly he wears his super-star title. "I don't know know how to function as a star. I don't know how to behave like a star. I don't even dress up like a star. Today, I am wearing this Kurta or Sherwani because the team that manages me insisted that I must be dressed up and decked up. Otherwise, I am comfortable in my three fourth or a pair of jeans. In my opinion, a star is someone who is very organized with his wardrobe and his accessories. In that sense or in that department Shah Rukh Khan is remarkable. He is always well dressed. All his accessories including his shoes, belts, watches and clothes are in place. I have seen SRK's wardrobe. Uska poora wardrobe itna bada hai jitna ki mera ghar. Ise bolte hain star! I am very unorganised in that department," maintains Aamir as he bites lips in a trademark fashion. His eyes widen and the mischevious smile is intact on his beaming face.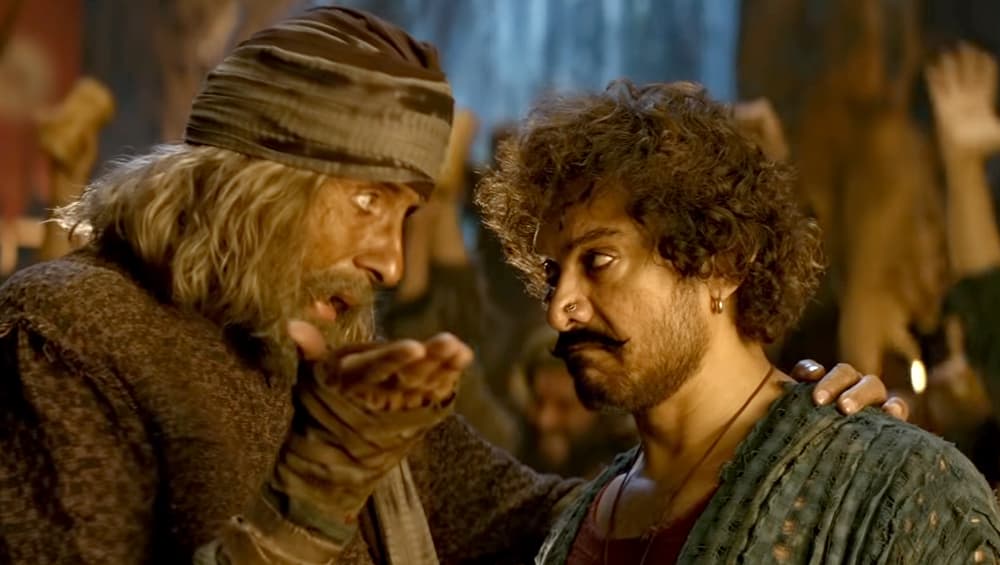 The lopsided grin reminds us the character Firangi he is playing in Thugs Of Hindostan. After working with Yash Raj Films in endeavours such as Fanaa, Dhoom 3 and now Thugs Of Hindostan--all these productions have coincidently portrayed the shorty Khan in the proverbial grey shades--the 52-year old is seemingly happy with the way in which all his films have been positioned and mounted on this scale. " I am really excited. Thugs is not based on any book or any historical facts as opposed to what reports suggest. It's a fictional tale. I must admit here-this is my toughest role ever because this character is very deceptive.  Firangi is someone who wins the trust of the ones he deceives, but with that trait, I needed to be real and honest to myself and not go overboard to play to the gallery," elaborates Aamir.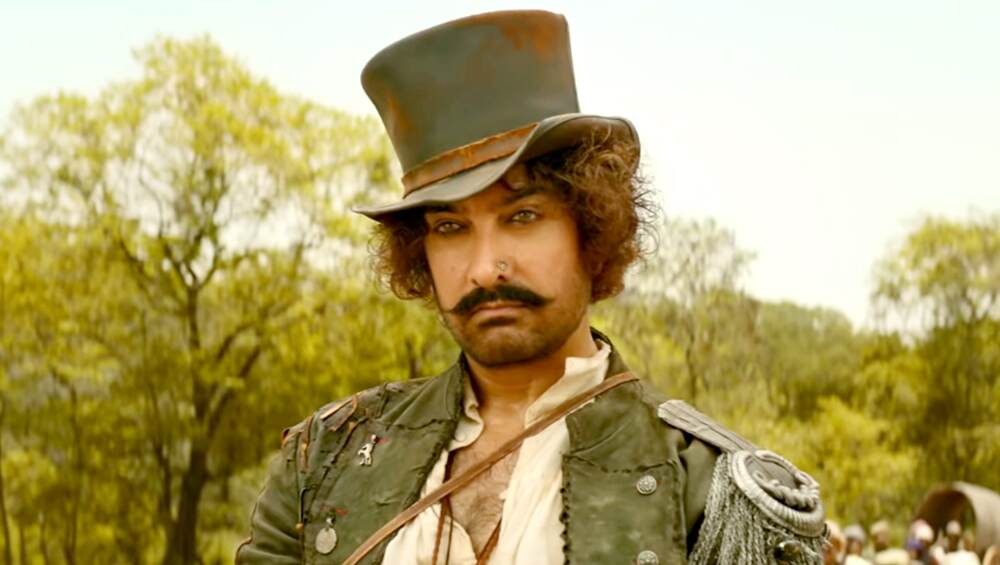 Is Firangi inspired largely from Johnny Depp's Jack Sparrow from Pirates Of The Carribean? We decided to put the stock but the obvious question in response to the answer Aamir just dished out. " I would say Firangi is very deceptive, manipulative, complex and therefore dangerous. Bahot Kameena hai. You wouldn't want that man to be around you. Intrinsically, Jack Sparrow and Firangi are very similar characters. But I believe you will end up liking Firangi better," concludes Aamir.